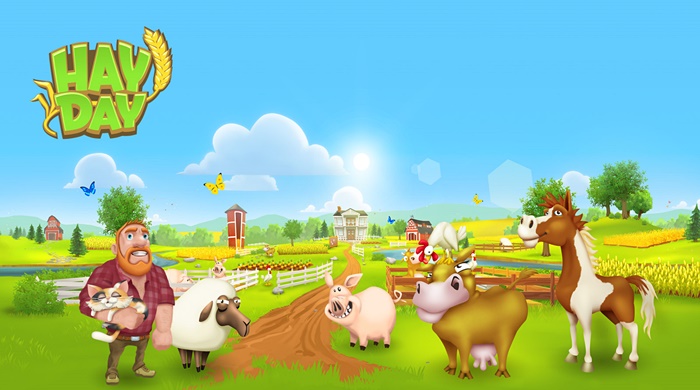 Hay Day makes a light farm game, simple but equally attractive and interesting with a variety of plants and animals. You will produce everything yourself as well as trade agricultural products.
About Hay Day
Hay Day has simple gameplay with specific, easy-to-understand instructions for you to access the game as quickly as possible. When participating in the game you will become a real farmer. You can garden, raise livestock, and trade in harvested products by a truck very conveniently. There will be daily tasks for you to perform, and when completed, there will be extremely attractive rewards. When waiting for pets and plants to grow, you can take advantage of the time to decorate and beautify the farm.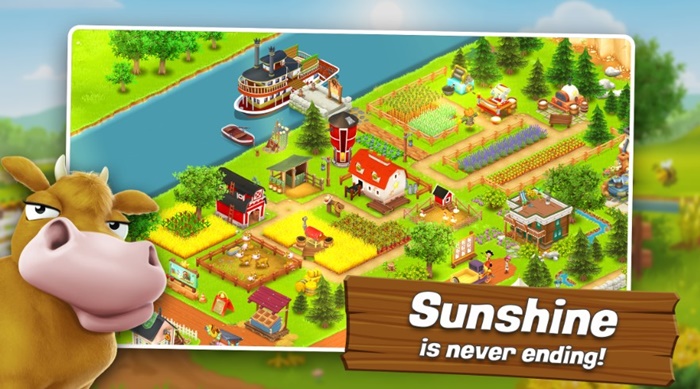 Realistic, smooth graphics with dynamically built characters, plus diverse detailed livestock and plant graphics painted in the game like a peaceful village picture. Combined with carefully selected and gentle instrumental music, it will definitely bring you the best entertainment moments.
The gameplay
You start with a small plot of land to grow some crops and a pen to keep a few chickens. The goal is to gradually build and grow the farm, trading your products with game characters and other players to earn money that you can reinvest in your farm.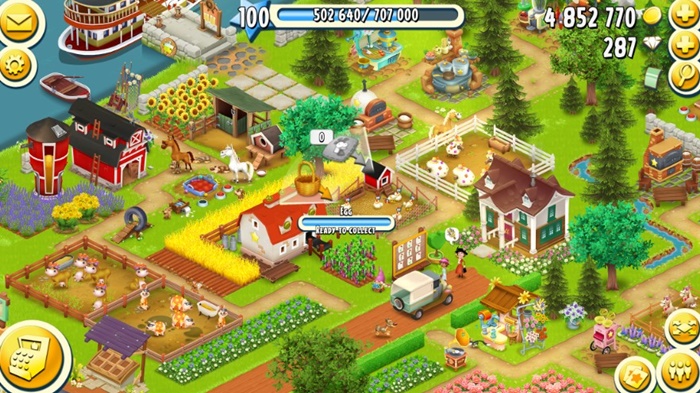 As you earn money, you will be able to develop buildings, decorate, expand your operations, and so on. As you progress, you level up. Each time you do, more crops and animals become available. Basic crops like wheat grow quickly, in minutes, while others like lemon trees take more than a day. As well as your farm, there is now a town, which you can visit when you reach level 34 and repair the train station.
Outstanding features
Build and customize your fam
Various crops to harvest & grow
Raise animals (chickens, horses, cows, etc.) and pets (puppies, kittens, and bunnies)
Many places to visit: Fishing Lake, Town, Valley
Play with friends and neighbors
Sell your crops, fresh goods, and resources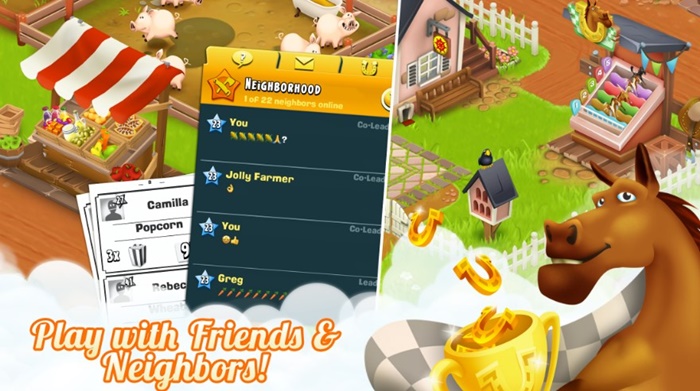 How to download Hay Day
Hay Day is the most popular farm game on mobile and tablet, covering 122 countries (as of June 2020). If you love and are curious about the work of farmers, visit Google Play Store or AppStore to download this game right away!
Final thought
Supercell has created a fun and engaging game in Hay Day. It has turned the hard work of farming into something very fun and much to look forward to.