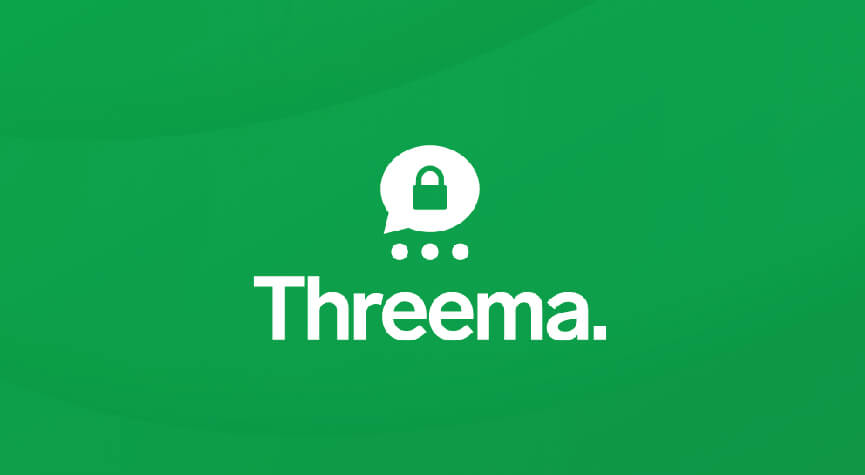 If you are focusing on the security of your messages and phone calls, then Theema is the absolute best messaging app for you. In addition to safe messaging and calls, you can also send files and media under data security control without having to associate a phone number or email account.
What is the Threema app?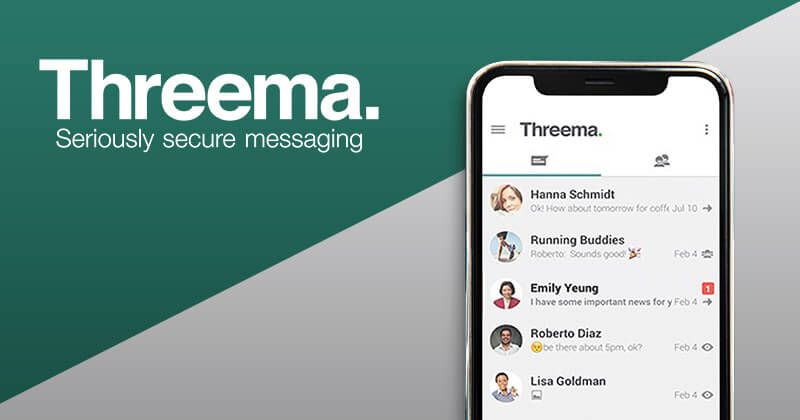 Threema is a proprietary and paid end-to-end encrypted instant messaging service that allows users to send messages, and make phone calls and video calls in secure conditions. Your data will be kept from hackers, corporations, and government intrusions by being encrypted even in transit.
Each user will receive a random Threema ID without providing personal information or signing an account. One of the reasons Threema has such a high level of security is that the developer, Threema GmbH, is based in Switzerland, so it must comply with the standard protection rights of Europe's endless advisors (GDPR).
Currently, the app is priced at $4.99 and supports numerous languages: English, Basque, Czech, Dutch, French, German, Italian, Japanese, Simplified Chinese, etc. It's compatible with Android 4.0 and above, iOS 6.0 and above, and Windows Phone 8 and above.
Highlights of Threema
Encryption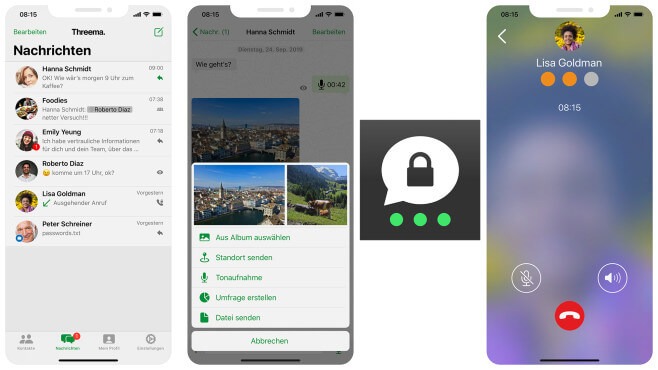 With full-time E2E encryption and an absolute minimum of unencrypted data to corporate servers, it's definitely a secure messaging app. Anything stored on the company's servers is temporarily there. As soon as a message is sent, the message itself, along with associated metadata, is deleted from the server.
Message Protection
Threema allows you to protect your private chats and hide them from the chat list on the Threema home screen so that no one else can see your confidential messages. Notifications you receive for private chat messages also don't have message previews.
To do this, press and hold a conversation you want and select Mark as private. You will then be prompted to create a PIN, which you will have to enter each time you want to display a private chat.
Data Saving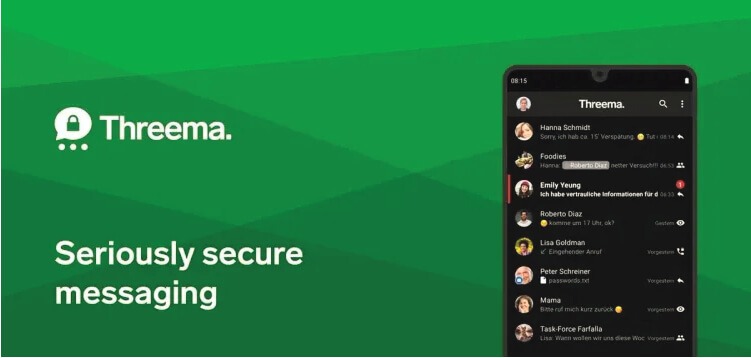 Threema stores your data on the relevant devices. The system does not need to store a minimal amount of metadata on its servers to receive messages delivered to their destination. When that happens, the metadata is removed.
Data stored on the device is AES-256 encrypted for maximum security. This includes media files that have been sent over the Threema network.
Media Library
The media library is also equipped with image recognition so you can search for photos by entering certain keywords. This saves you the trouble of searching through countless images on your device. Because the recognition is done locally, the image never leaves your device, but if you're not comfortable with this feature, you can choose not to enable it.
Search
With global search, you can search across all your chats at once, instead of searching individual chats.
Threema Web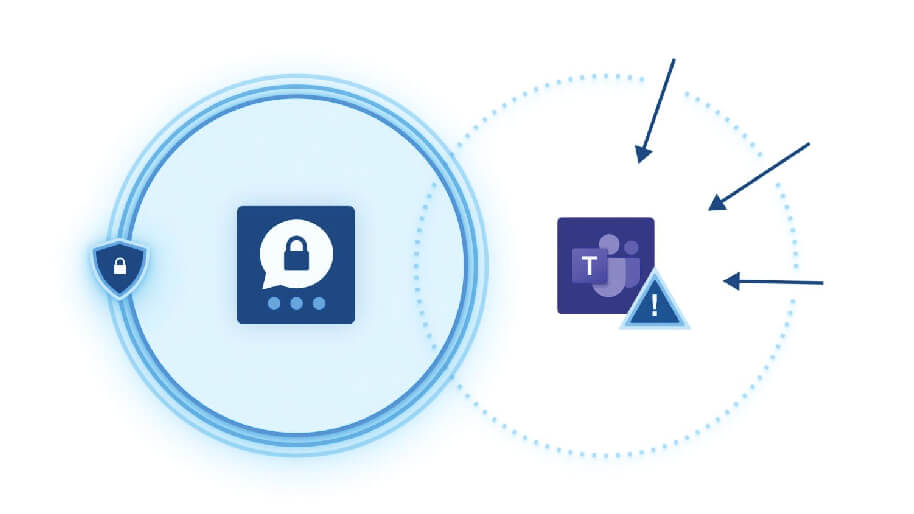 Threema.Web is a web browser-based interface for a Threema-equipped mobile device. You configure Threema.Web to work with a specific mobile device running the Threema application. This is not a standalone product with its own Threema ID. It's just a way to control the Threema app on your phone using a computer.
Pros:
Pay once, chat forever
Use Threema as anonymous
No collection of user data
No ads
No phone number required
Simple user interface
Using a third-party server for backup
Great features for group chat: smart replies, creating polls in a group chat, share videos, pictures, locations, or any type of file
Use Threema Web to chat from your Desktop
Synchronize your contacts
Cons:
Only compatible with certain Android, iOS, and Windows operating systems
Not free to use
A relatively small number of users
Not support two-factor authentication
How to download Threema APK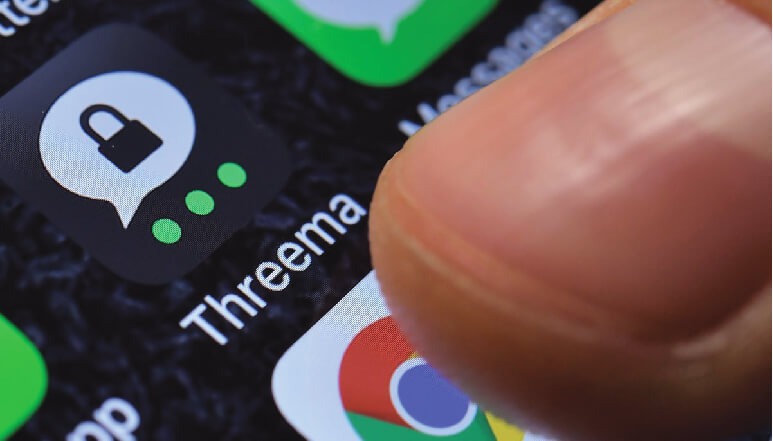 You can easily download Threema app for Android and iOS phones by clicking the links we update below. and the App Store. Besides, it's also available for desktop platforms, including macOS, Windows, and Linux.
Step 1: Install Threema app from Google Play Store or AppStore
Step 2: Click Download.
Step 3: Open the app and click "Next" to access the permission page.
Step 4: When the installation is complete, just open and start messaging.
Frequent Asked Questions
Is there a chance Threema will be hacked?
Absolutely not. Threema has been repeatedly checked by external security experts and all communications are E2E encrypted with strong cryptography, making it very unlikely that someone could hack the app.
Can I be traced when using Threema?
All your data from messages, phone calls, media files, etc., will be deleted from the server and the contact list is stored locally on your device. You can use Threema anonymously and protect private chats with a PIN.