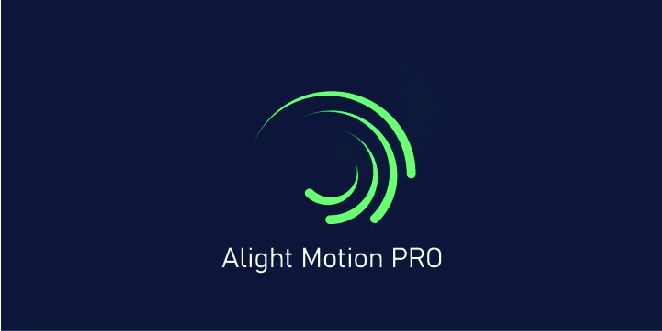 Alight Motion is one of the best applications that can help you design, edit professional videos, or create high-quality graphics and visual effects right on your phone.
About Alight Motion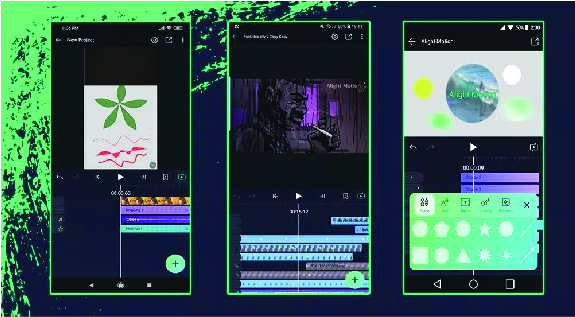 Alight Motion is a free motion graphics application developed by Alight Creative. With the app, users can edit videos with professional graphics or synthesize videos from different photos. During the use, you can also forward, rewind, or fast play to review your images.
Although launched for a long time, but Alight Motion is highly appreciated by users for its easy-to-use interface. Editing operations can be done with just one finger. You only need to touch to select tools, add them to the project, then drag and drop to edit them on the Timeline. Some people even commented that using Alight Motion is even easier than other video editing applications on the phone because all navigation operations and interface have been optimized for touch screens.
Alight Motion currently offers two versions: 
Free version: the basic functions of image and video edditing.
Paid version (Subscription): no ads, no app logo, and more premium features updated regularly.
Highlights of Alight Motion
Various graphics and sounds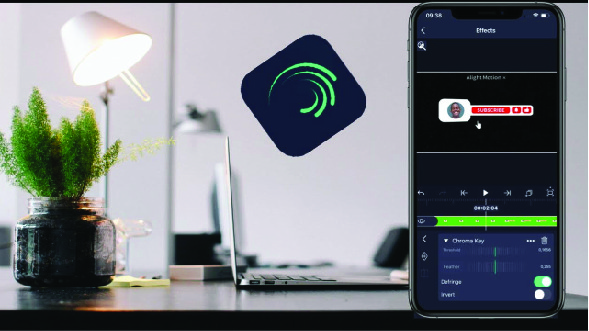 The Alight Motion application has a very complete color picker available, you can choose from today's popular separate default colors or unique and beautiful mixed colors.
Options to change color and image theme
When using the Alight Motion application, you can search and choose for yourself effects under different themes such as love, nature, bright, color, 3D, unique or diverse backgrounds. and novelty.
Over 20 unique effects and backgrounds
The application also synthesizes many image sizes for you to choose from in many different sizes and picture frames, you can choose to use the default or you can create the image size yourself. In addition, at this interface you can also select and change the image quality, playback speed and background shape as desired.
Customize image size and quality
The Alight Motion application provides more than 30 diverse and unique sets for you to choose from. It is very important and necessary to use a filter that matches the subject of the image or video, so you should search and choose the filter that matches the topic you want to convey.
Vector graphics editing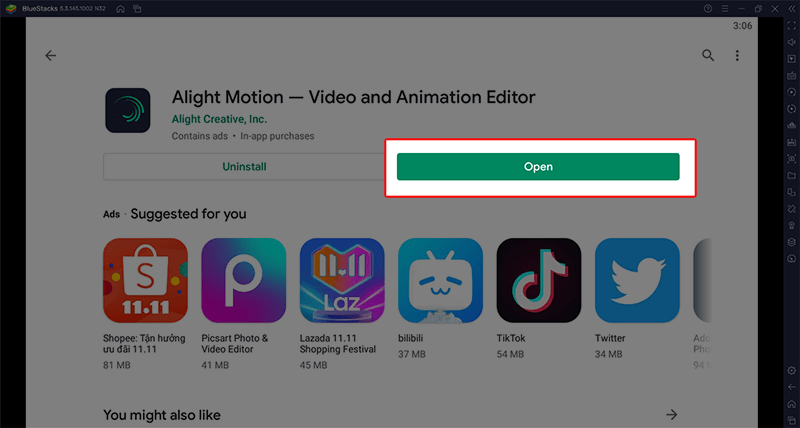 One great thing about the Alight Motion app is that you can edit vector graphics right on your phone screen quickly and simply. Vectors are optionally you can add, change and resize easily.
Text and Fonts
In the process of editing images or videos, you can add text, quotes or meaningful sentences to photos. In addition, the Alight Motion application also provides a variety of font formats for you to choose from.
Lots of formats
The Alight Motion app allows you to download photos or videos to your device in different forms and formats, such as video, GIF, images, and so on. In addition, you can also share your photos or videos directly to today's popular social networking sites.
Other great features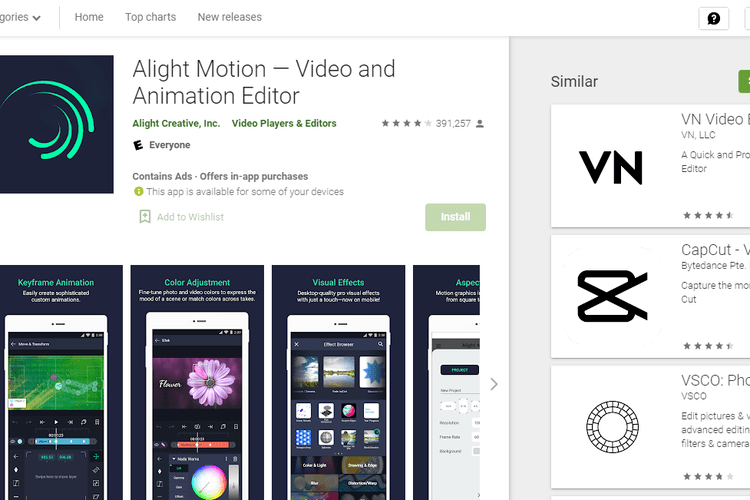 Supports multiple layers of graphics, video, and audio
Merge multiple videos, color correct your videos easily
Vector and bitmap support
Over 160 effect building blocks to create professional visual effects
Keyframe animation available for all settings
Powerful masking and grouping tools
Reduce animation for smoother movements
Easy motion blur based on video speed
Custom fonts can be added to the app
Save your projects and easily reuse them later
Export MP4 video in H.264 and HEVC, GIF, PNG, etc.
How to download Alight Motion app for mobile
Step 1: Go to the link of the application at the App Store or Google Play Store.
Step 2: Click the "GET" button to install the app on your device.
Step 3: Wait until the installation is complete. You can then access Alight Motion from its logo on the main screen.