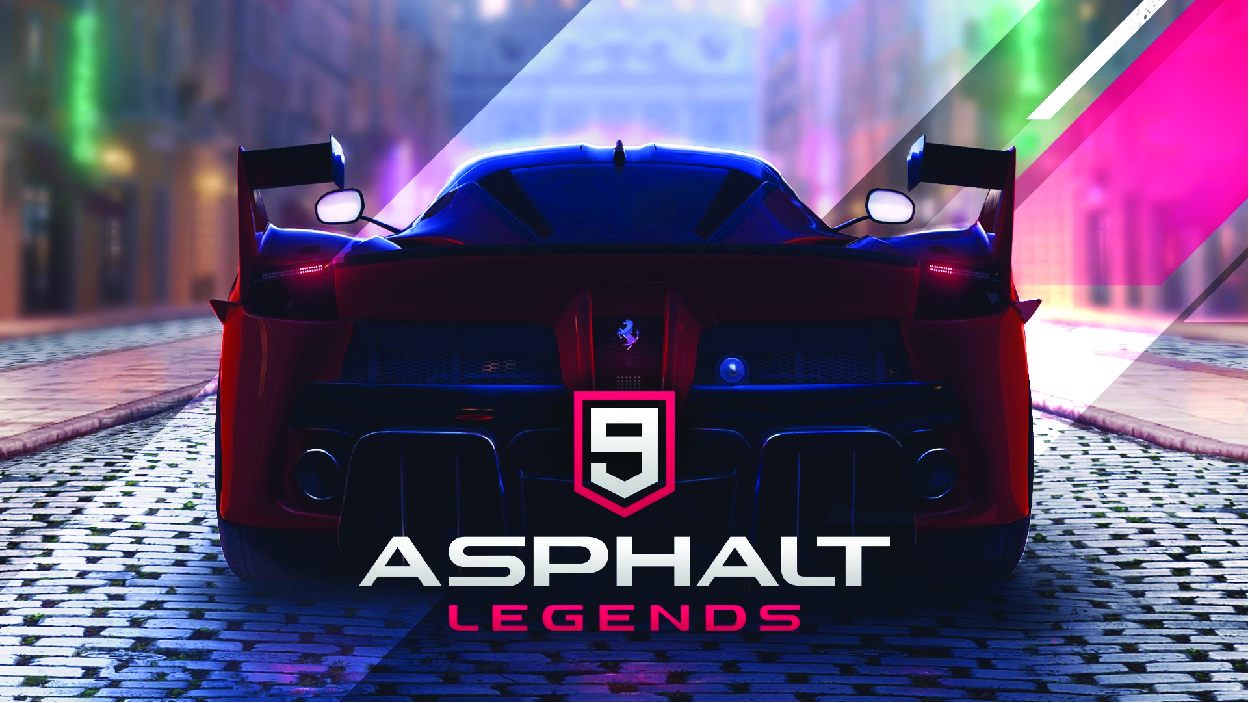 Following the same name's cult racing series, Asphalt 9: Legends continues to bring players into the world of speed with dozens of supercars, competing on famous real landmarks worldwide. Career Mode and Multiplayer Mode come with many different tasks, so even though familiar, the new version still contains a lot of interesting things to discover.
About Asphalt 9: Legends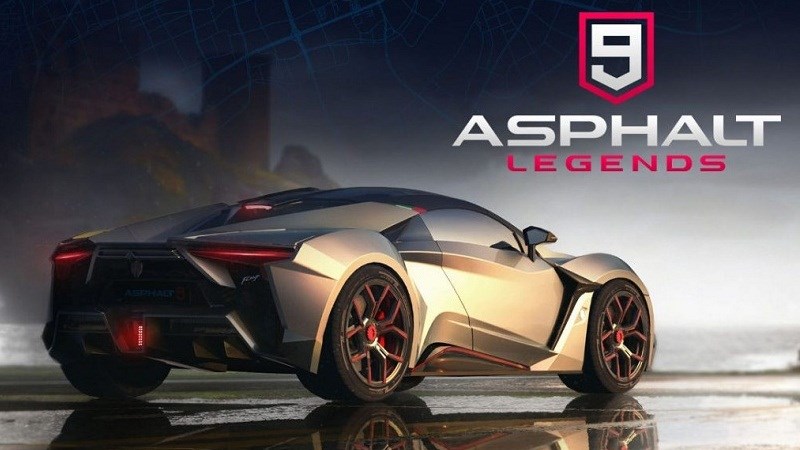 Published in 2018, Asphalt 9: Legends is the next installment in the Asphalt video game series by Gameloft Barcelona. This is a heavily upgraded version, especially with new features and improved graphics. For example: numerous cool effects, the appearance of more than 50 supercars, Touch Drive Mode, and World Series Multiplayer Mode.
Another great feature present on Asphalt 9: Legends is that you can create a Race Club yourself so you can call your friends and other players to join your team to compete. Still, one thing to note is the game requires a constant Internet connection when playing.
Asphalt 9: Legends's gameplay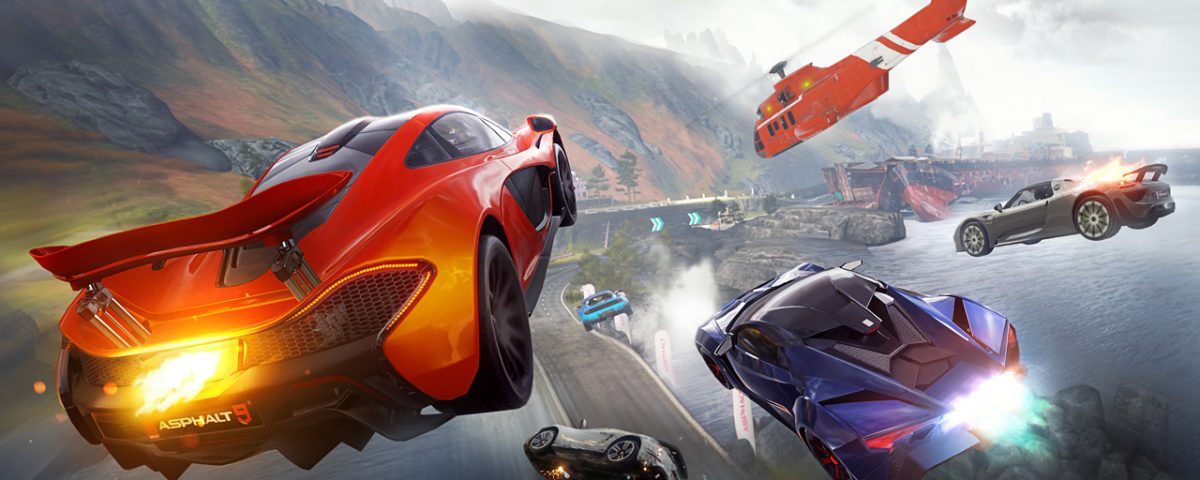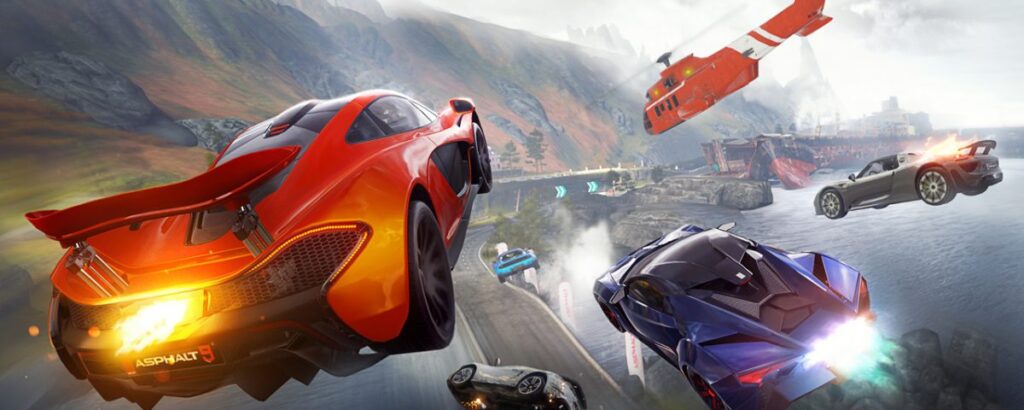 Players have the choice between a variety of game modes: Story racing, online racing, event racing, and Club racing. Asphalt 9 still retains two classic racing ways – tilting the machine and pressing the screen, along with a brand-new function called Touch Drive – automatic driving. This function provides the best experience if you do not want to stress while in the race. You just need to select a running route and use two function keys to brake the car and turn on nitro to accelerate without advoiding dodge obstacles. 
In this version, each car will have a limit of runs corresponding to the number of materials. When it runs out, you have to use another car for the next race or wait until it returns. After each race, players will receive a number of Credits, which is the in-game currency used to earn car cards or upgrade cars. Vehicles in Asphalt 9 can no longer be purchased with money, but you have to collect car pieces through packs sold in the shop with Credits and Tokens or complete race milestones to receive rewards.
Besides unlocking the car, the car cards can also be used to upgrade stars to help your vehicle increase its stats significantly, thereby taking advantage of the race track. Additionally, the Daily Goal system with attractive rewards, like Tokens, also rewards additional car cards when you complete tasks.
Highlights of Asphalt 9: Legends
A huge car world

Like its predecessors, Asphalt 9: Legends continues to bring players a huge collection of super cars. The game classifies cars into 5 categories including: S, A, B, C, and D. In which, the S series includes supercars: Lamborghini Centenario, Ferrari FXX-K, Icona Vulcano Titanium, Aston Martin Valkyrie, along with nearly 30 other supercars from the world's biggest car manufacturers.To own these cars, you need to have Blueprint to unlock and upgrade the car.
Racing around the world
You will experience exciting but equally adventurous races at 11 locations. It can be the largest cities of America such as New York or San Francisco, or the ancient Osaka of Japan, the magnificent Shanghai of China or a poetic Rome of Italy. With each location, you will need to complete races of different difficulty. The more you go to the later levels, the more your vehicle and skill requirements will be.
Diverse game modes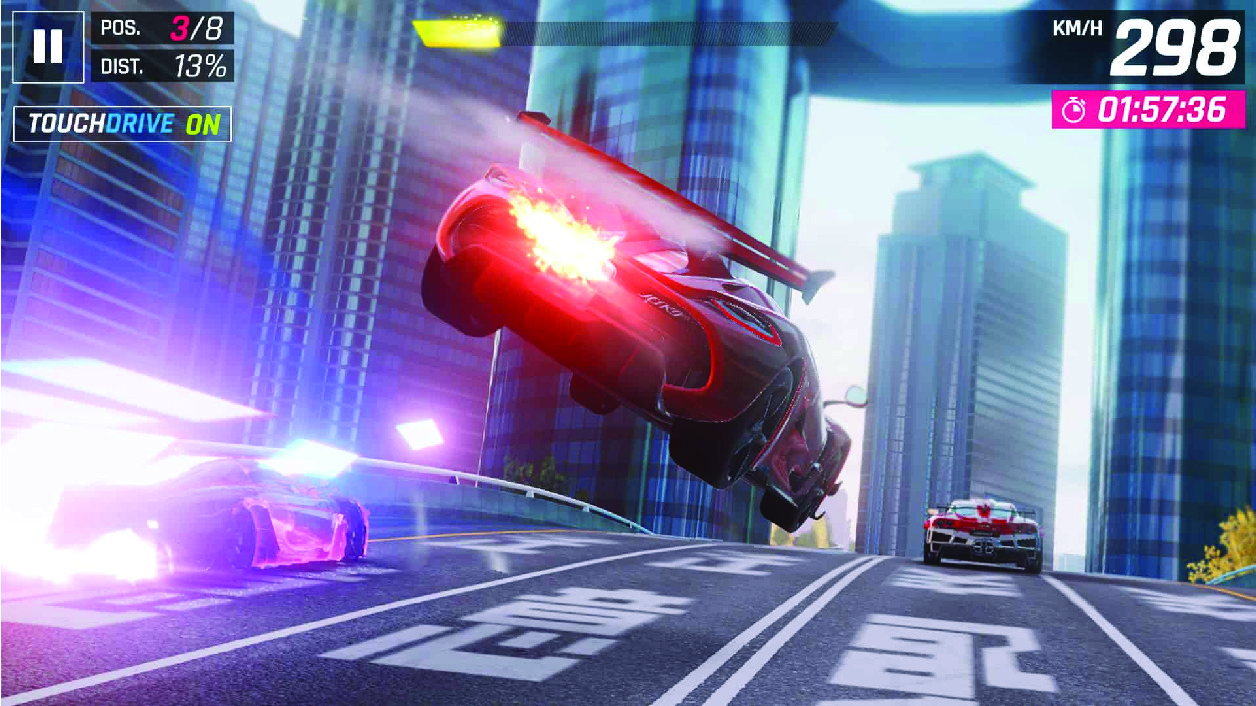 Asphalt 9: Legends gives players 5 game modes including: My Career, My Club, Multi-player, Daily Events, and Special Events. In particular, Multi-palyer is a special mode that allows players around the world who are online to compete with each other in a match. To unlock all modes, players need to reach 25 flags by passing levels in My Career mode.
Graphics
The graphics in Asphalt 9: Legends have been raised to a new level. Players can see the whole view of their car from all angles with a free camera. The nitro acceleration scenes and the wind speed stunts are made suitable for the rhythm and the racing pace. The extremely magical effects of flying cars, rotating and jumping that you can only see on TV are also reproduced vividly by Asphalt 9.
Sound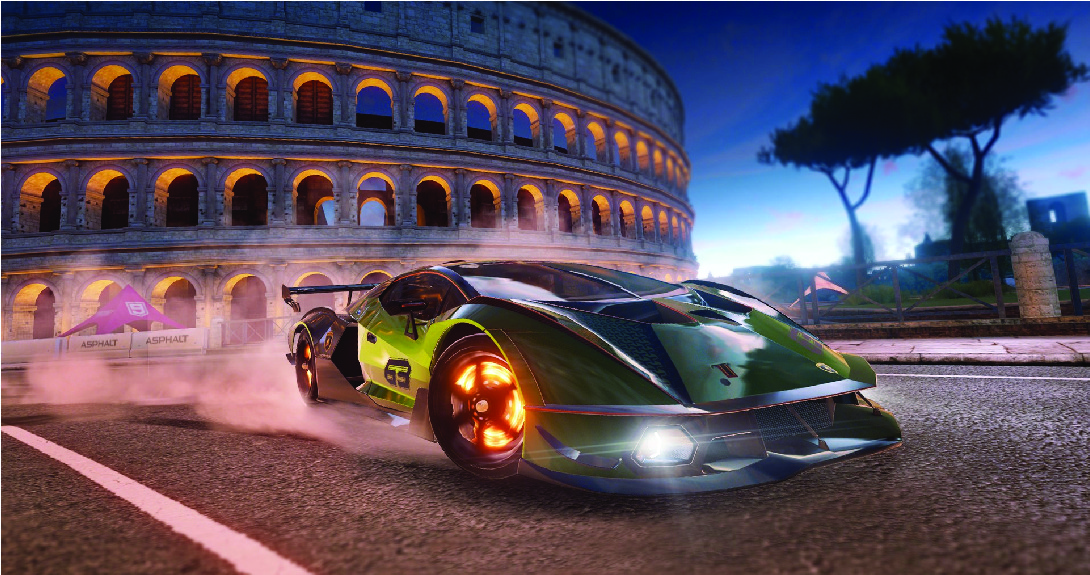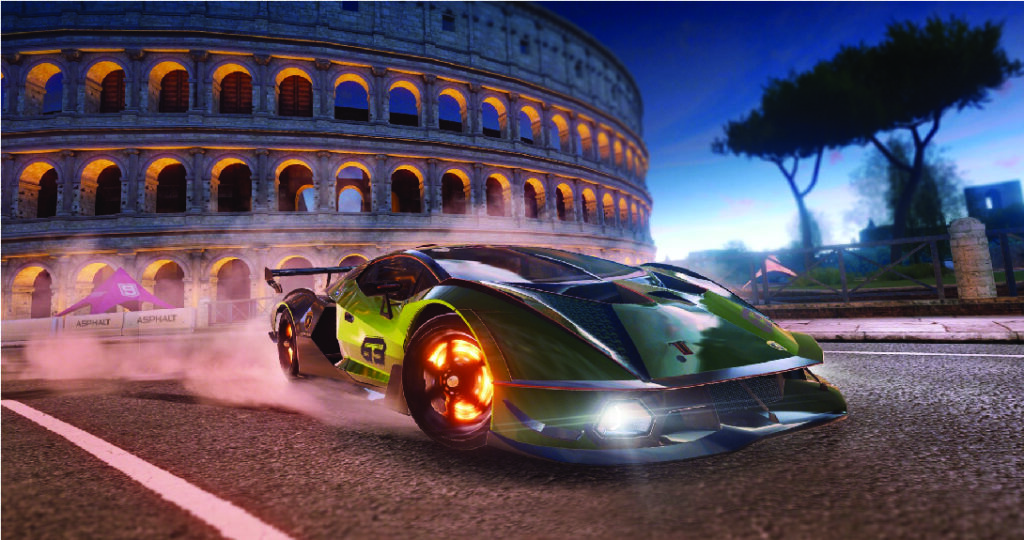 There are more than 30 soundtracks, the songs are carefully selected before being included in the game, most of them are upbeat rock music, "Underground" style, making you feel like you are racing in the car. the real world. Exciting music has helped reduce the boredom of the engine sound, or the times when the wind is blowing nitro.
Touch Drive
Part of the improvements on Asphalt 9: Legends is Touch Drive. That is, you just need to swipe, touch to control the car, instead of tilting the phone like before. This type of racing makes the player feel easier to drive, better focus on controlling the car. Also, you'll never miss a nitro or flying mats for somersaults again.
Race Club
Players can create a club on their own, and race with your members to unlock milestone rewards and rise up the ranks of the Club leaderboard. You can also create your own private races to challenge your Club friends on any of the racetracks.
How to download Asphalt 9: Legends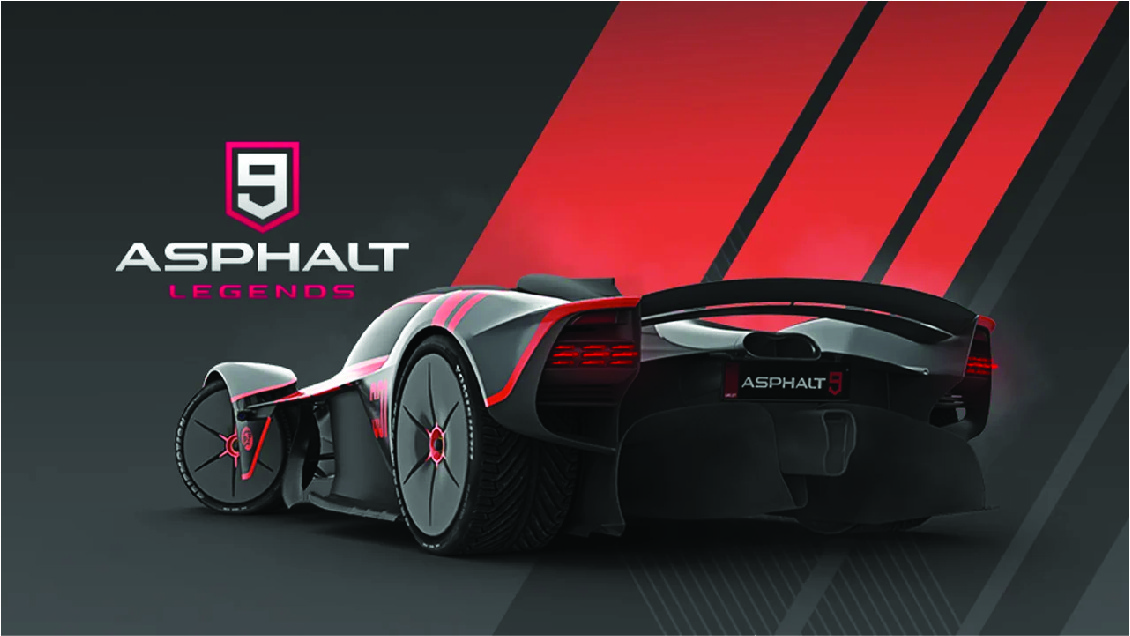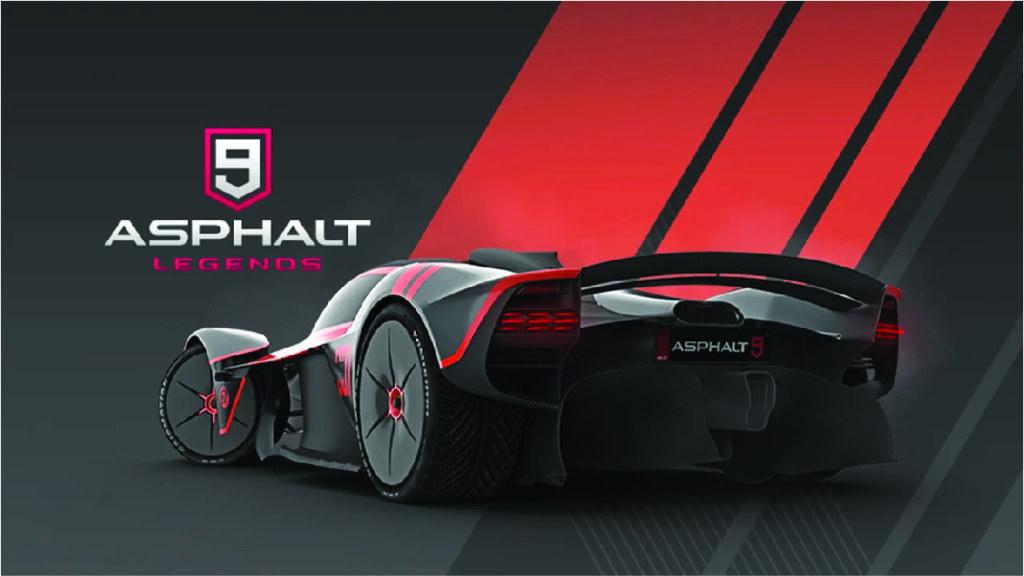 Asphalt 9: Legends for mobile is available on both Android and iOS. However, you should note, Asphalt 9 will not work on some Android devices with low hardware configuration. For iPhone users, as long as you have an iPhone 5s running iOS 8 or later, you can already enjoy this game.
You can download Asphalt 9: Legends via the links we provide at the top right corner.
Step 1: Access the downloading link Asphalt 9: Legends on GooglePlay Store or AppStore.
Step 2: Click Download.
Step 3: Accept the permission page and wait for the app to automatically install on your phone.
Step 4: When the installation is complete, open and enjoy the game!
Conclusion
Asphalt 9: Legends is one of Gameloft's outstanding innovations with its mobile racing game series, from attractive gameplay to lively sound. If you are looking for a racing game with the best graphics to experience, this is a worthy name. Hope you have a good time playing the game!