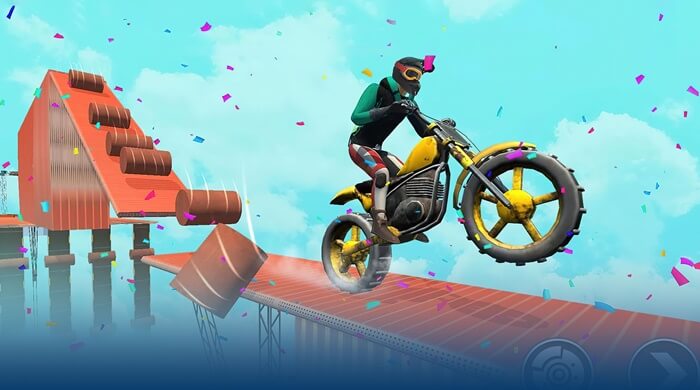 If you are into two-wheel adventure, enjoy the realistic stunts and fast-paced gameplay of Bike Stunt Games!
About Bike Game: Bike Stunt Games

Bike Stunt Games is a mobile game specially designed for those who love to ride offroad and perform extreme bike stunts on rough environments and moving platforms to perform massive jumps, somersaults on multiple different race tracks.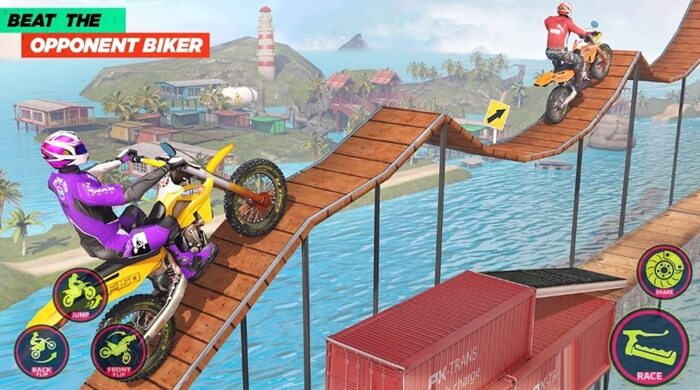 In Bike this game, you may have the ultimate bike stunt experience, as well as compete against other players in racing mode to become champion of hot wheels.
Sharp graphics with smooth images also makes players fully enjoy the best racing screens.
The gameplay
Bike Stunt Games takes players on a daring journey through various landscapes, including rugged mountains, bustling cityscapes, and desert canyons. The objective is simple yet engaging – perform jaw-dropping stunts, conquer obstacles, and reach the finish line in record time. Players take on the role of a skilled stunt rider with a range of motorbikes at their disposal, each offering unique attributes and capabilities.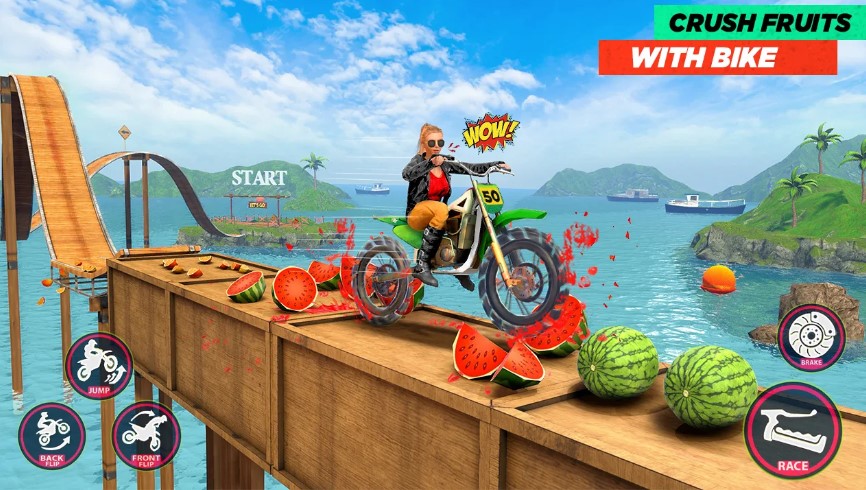 The controls are intuitive, with easy-to-use buttons for acceleration, braking, and tilting the device to maintain balance during stunts. With its smooth and responsive controls, the game ensures that players can focus on executing mind-boggling stunts and maneuvering through challenging tracks.
Highlights
Diverse environments
Stunning graphics
Challenging stunt system
PvP mode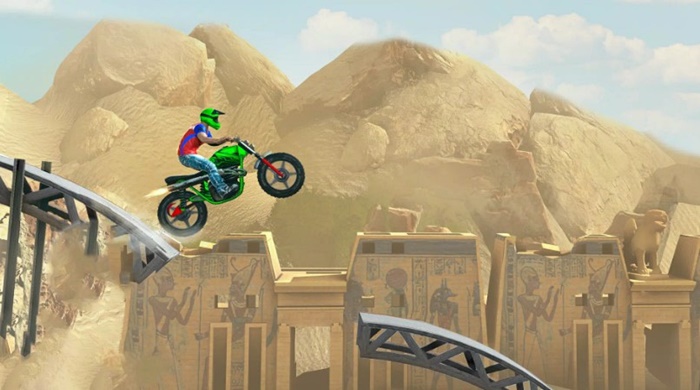 How to download Bike Stunt Games on mobile
Getting your hands on the adrenaline-pumping action of Bike Stunt Games is a straightforward process. Follow these steps to download the game on your mobile device:
Step 1: Launch Google Play Store
Step 2: In the search bar, type "Bike Stunt Games" and hit enter.
Step 3: Look for the game developed by Det Games and tap on the "Download" or "Install" button.
Step 4: Once the download is complete, tap on the game icon to start the installation process.
Step 5: After installation, click on the game icon to launch Bike Stunt Game and start your adrenaline-fueled adventure!
Conclusion
Bike Stunt Games by is a testament to the thrills and excitement that mobile gaming can offer. So, hop on your virtual motorcycle, gear up, and embark on an epic journey of stunts and adventure!