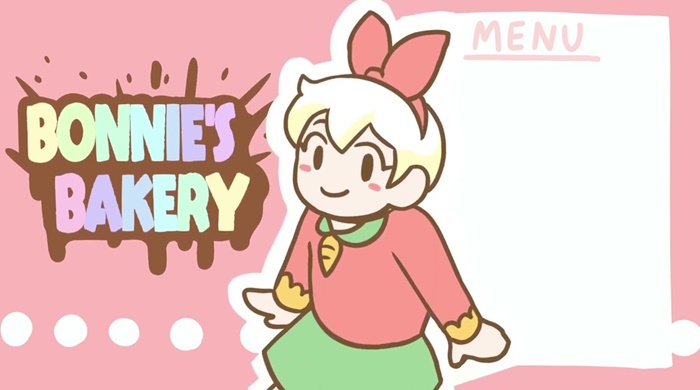 Bonnie's Bakery brings an unexpected story about a bakery with a cute owner, friendly customers but hidden horror stories related to reincarnation.
About Bonnie's Bakery
Developed by Melty Clown Studio, Bonnie's Bakery is a free cooking game about a girl who runs a small bakery that serves cakes and other baked goods to customers.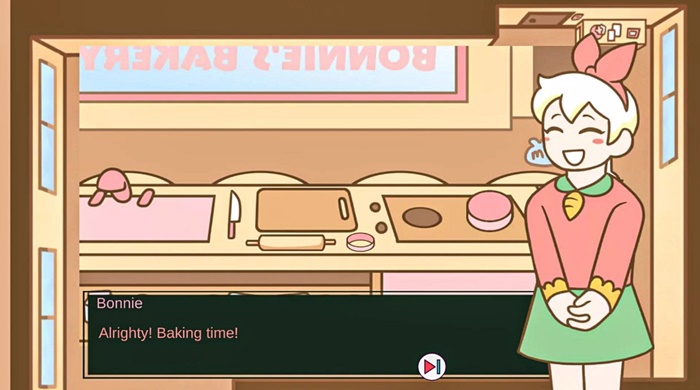 One of the standout features of Bonnie's Bakery is its enchanting art style. The world is rendered in a vibrant and whimsical manner, with adorable character designs and mouthwatering depictions of desserts that practically leap off the screen.
The gameplay
The gameplay revolves around managing and expanding your very own bakery by baking a diverse array of treats, catering to the tastes of an ever-growing customer base.
Players are tasked with preparing orders by selecting the right ingredients, assembling them in the correct order, and then baking and decorating the confections to perfection. As the game progresses, the challenges become more complex, testing the player's ability to manage multiple orders simultaneously while maintaining high quality.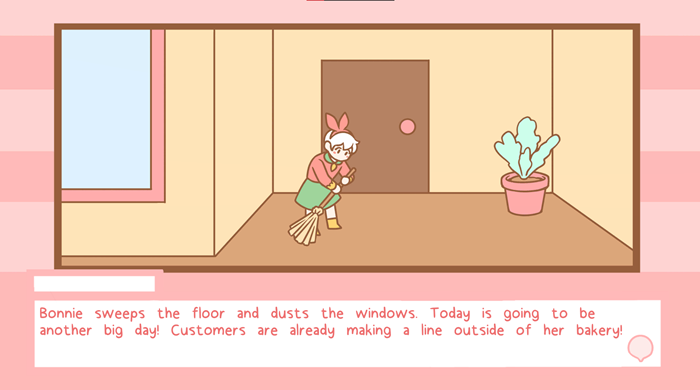 The game modes
Story Mode – In this mode, you will explore the main story of Bonnie's Bakery, serving customers and baking dishes for the first half of the story, while finding a way out of the basement to freedom. The baking part is a mix of a visual novel game and a point-and-click cooking simulation, while the basement is a secret you have to find out for yourself.
Night Mode – Find a way to free yourself! Carefully sneak through the basement and collect all the clues you need to get the key and escape. Explore the basement direction in first person and watch out for her.
Investigation Mode – Explore the cute cartoon town with adorable animals and track down certain little annoyances that get in your way in first person. Get to know the characters by tracking their every move and plan your hunt.
Hunt Mode – Deal with the adorable little animals you've been stalking all day by acting nimble or stealthy! You can choose to avoid being detected by other NPCs or attack anyone who gets in your way.
Endless Baking Mode – In this mode, keep baking for endless waves of customers, similar to the first half of Story mode; but watch out! You only have three lives, so if you miss too many customers, the game is over.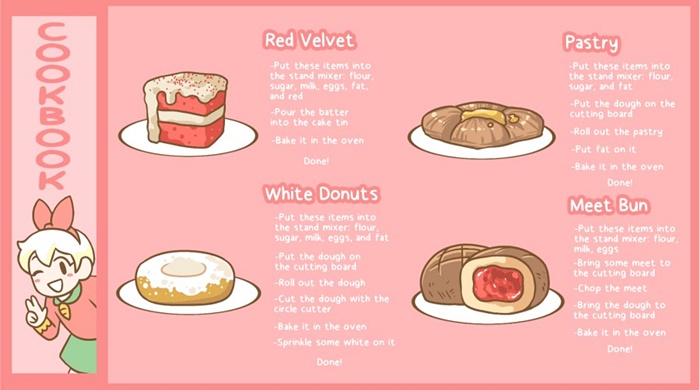 Highlights
Fun cake recipes to make and bake
A cute town with many hidden secrets to discover
Lots of adorable animal NPCs to interact with
A basement with horrifying secrets
Four targets to hunt
Unique endings based on your choices
How to download Bonnie's Bakery on mobile
You can access Steam or click here to download the latest Bonnie's Bakery on mobile. After the installation is complete, you can launch the game and embark on your baking adventure!
As you download the game and dive into its sugary world, prepare to be captivated by its charm and immersed in its addictive gameplay.