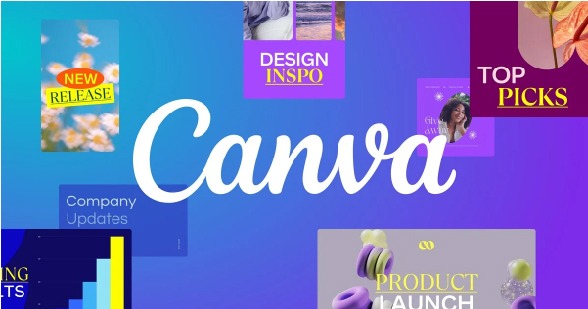 Canva is a fast and easy photo editing and graphic design application on mobile phones. With Canva, you can unleash your creativity with more than 500 font types and over 60,000 free designs created by professional designers worldwide.
About Canva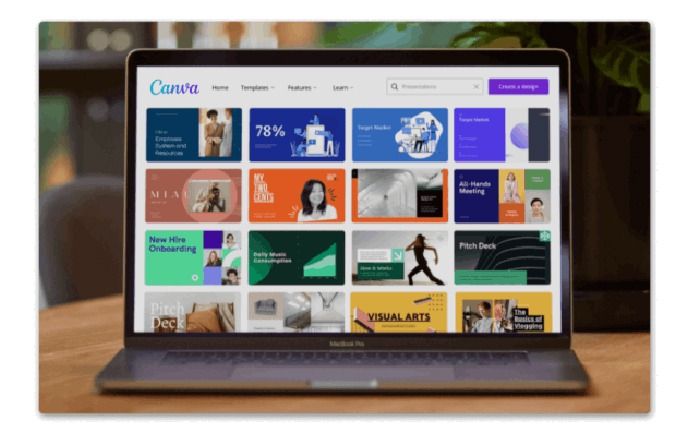 Canva was launched in 2012 as a free online platform that supports media design tasks, in which users can easily register for an account and create logo and business card designs. , building CVs, making presentations, event posters, etc.
The design operations on Canva are rather simple to perform, making it suitable for the creative needs of even non-specialists. The app provides an extremely diverse template design store, which is also updated frequently.
Canva plans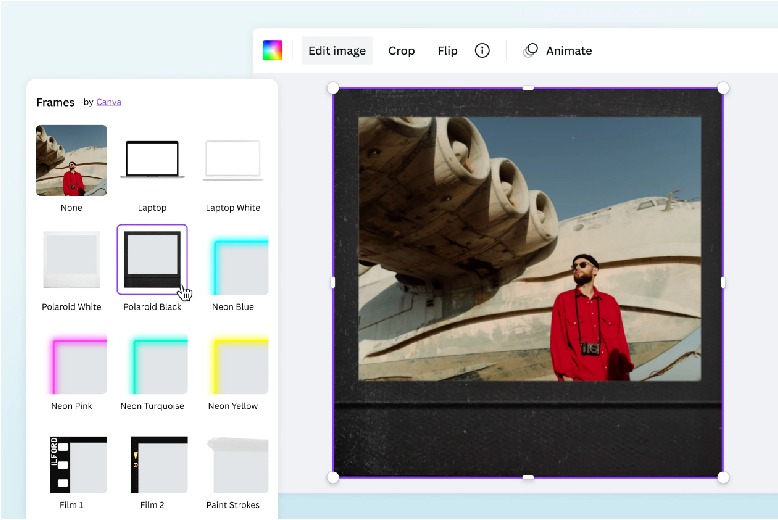 To meet the use of many different target groups, the developer has provided up to 3 different packages:
Canva for free
250 free templates
1000+ designs (presentation slides, newsletters, social media posts, etc.)
Hundreds of thousands of free images
Working group
Real-time collaboration and commentary
5GB cloud storage
Canva Pro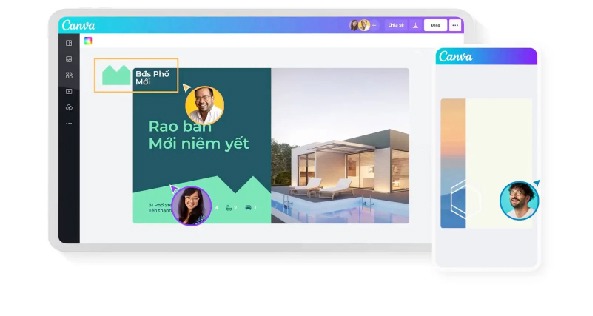 Unlimited access to Canva's premium design tools for $119.99/year, suitable for groups of 5, billable monthly or yearly.
Include the perks as a Free plan
Hundreds of millions of photos, videos, audio…
610,000 free templates, updated daily
Remove photo background
Various design sizes
Timer to post to 8 social networking services
100GB cloud storage
Canva Enterprise
Suitable for businesses with groups of 25 or more people at a fee of $30/month/person.
Include the perks as a Pro plan
Design a brand identity for your business
Manage access rights of each group member
Unlimited capacity
24/7 business support
Outstanding features
User-friendly interface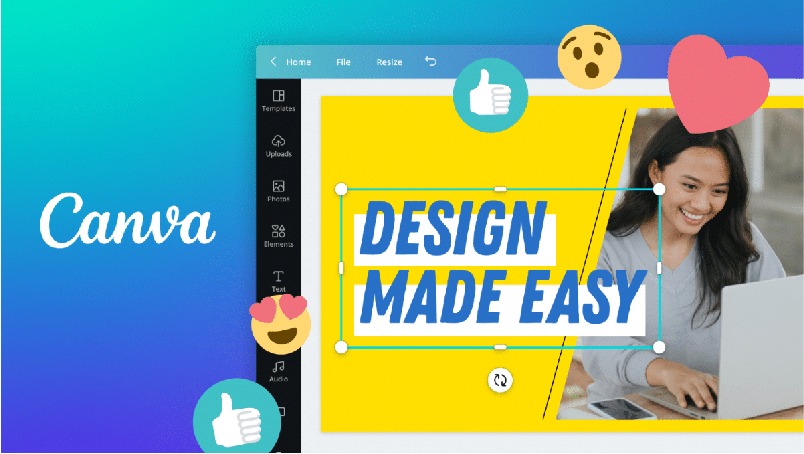 Canva features a colorful interface and corner toolbars that are very convenient to use. In addition, during the design process, Canva also supports quick and direct editing, so users will not have to face too many difficulties.
Huge library of available designs
You'll be spoiled for choice with thousands of professionally designed templates, images and quality content to turn your best ideas into reality.
Assistant for the team
Users can easily invite team members to edit and manage brand assets, provide feedback, request approval, and expand visual content.
Videos addition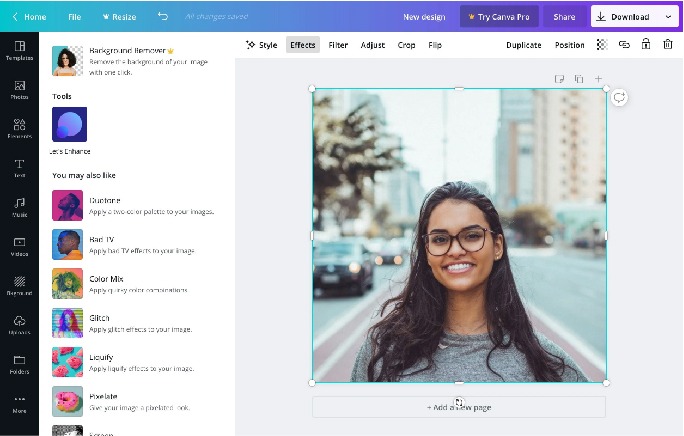 In addition to editing images, Canva also allows online video editing, then insert them into your design or stitch videos together to create a complete movie, commercial and short clip.
Text insert
Want to add a description to an image or text? This is too simple! With more than 500 different types of fonts, you are free to choose.
Personal brand identity
With the Brand Kit section, users will easily create a personal brand identity such as making a logo, text or inserting their own font. Creating a personal touch also makes your designs stand out.
Share
Whatever your Canva design, you are free to present, download, schedule, or print these creations, and even share them via social media networking sites: Facebook, Instagram, Twitter, etc.
How to download Canva for free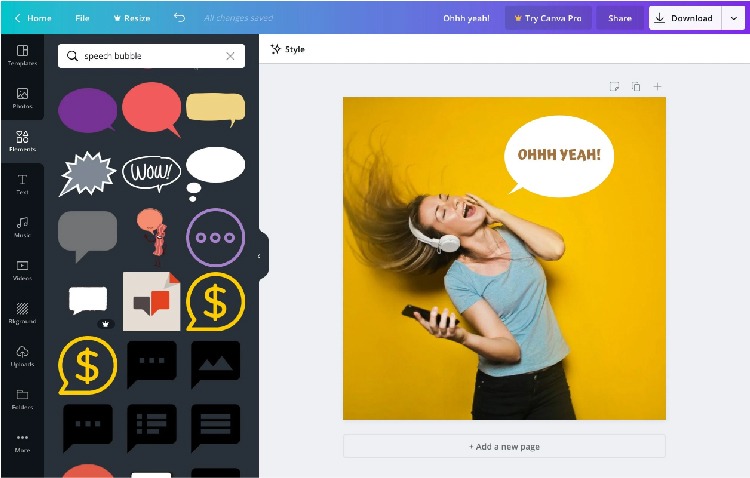 Canva is free to download on three operating systems, Android, iOS, and Windows. There's also a version of Canva for PC. 
Step 1: Access the links for downloading Canva  at the top right corner.
Step 2: Click Download. Then, accept all permissions.
Step 3: Install the app.
Step 4: Open the Canva icon on your home screen to start using.
How to register an account on Canva
After successfully downloading Canva, you need to register an account to be able to use the app. Here's how you do it:
Step 1: Open the Canva app, then choose a login method.
Step 2: Link your Canva account via three ways – Facebook, Google account or Email address. With these forms of account linking, you do not need to enter a password.
Step 3: After the auto-login finishes, you can start using Canva.
To conclude
With the features and benefits mentioned above, Canva is truly a great application for design tasks. If you are a non-designer, Canva will solve your needs at quick. Meanwhile, if you are a professional one, you can use Canva as a place to find ideas in urgen case.