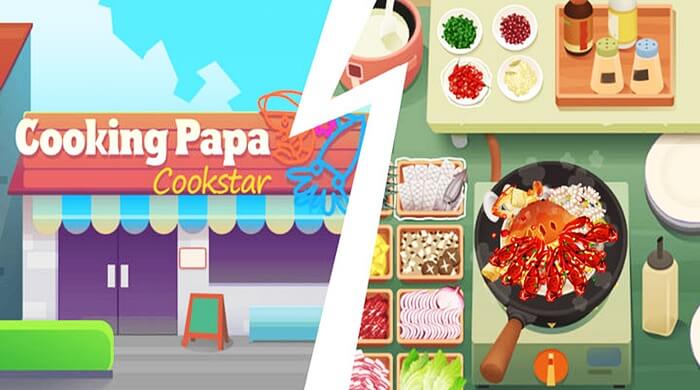 In Cooking Papa: Cookstar, you will run your own restaurant, toss pans to cook various dishes and delight your diners. With simple gameplay and cute graphics, this cooking simulation game is perfectly ideal for cooking lovers.
About Cooking Papa: Cookstar
Released by 4FUN Games, Cooking Papa: Cookstar is a cooking simulation mobile game that combines restaurant business management gameplay.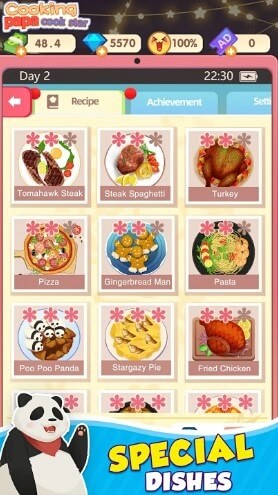 The game impresses with its 2D graphics in a cute cartoon style, shaping some quite funny customers. The sound effects are also vivid, accompanied by the background music with gentle melodies when experiencing.
In addition to the normal game mode, Cooking Papa: Cookstar also has different mini-games, such as shopping at the market, preparing vegetables, cleaning cooking utensils, etc. At the end of each day, players will sum up the amount of money earned as profit or loss; they can spend money to decorate restaurants, unlock new ingredients, and many more.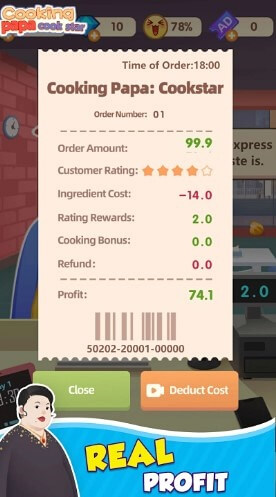 The gameplay
Cooking Papa: Cookstar's gameplay is quite simple with guests coming to order and you need to make the suitable dish that the guest asks. While preparing dishes for guests, players must pay attention to some things such as putting a moderate amount of food to cook.
Since the customer has already paid you from the moment you receive the order, if you put too much food to cook, it will lead to capital loss. Besides, you also have to pay attention to whether the customer orders more chili or not, less spicy or spicier, salty or salty, add onions or garlic, etc.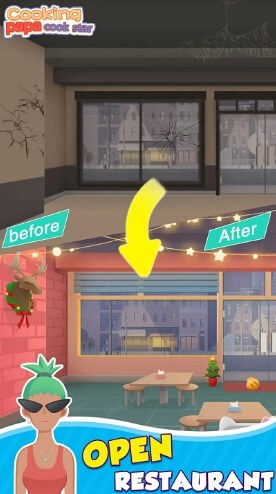 After completing the dish, if you are not satisfied with it, you can choose to throw it in the trash and cook it again. Meanwhile, if you are satisfied with the dish, you can bring it to serve the guests. If the guests are satisfied, you will receive a tip. And if the dish is wrong, you have to refund to negative level. Once you're going bankrupt, you have to start the game from the beginning.
Highlights
Pretty cute, colorful 2D graphics
Live sound effects
Background music with soft melody
Exciting cooking simulation gameplay
Elements of humor mixed in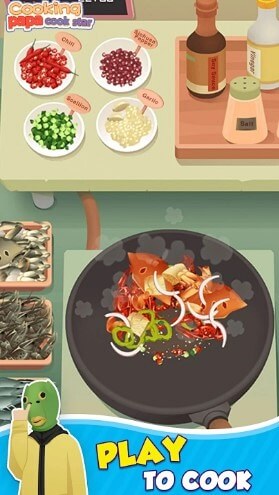 How to download Cooking Papa: Cookstar
Cooking Papa: Cookstar has been launched on both Google Play Store and AppStore. You can access the link we provide to directly download the app to your devices. Remember that the game requires Android 5.0+ and iOS 12.0+.
Conclusion
So, if you're a cooking lover or just a person who is into cooking games, Cooking Papa: Cookstar is really worth a try in your free time. Thank you for your reading and see you in the next post!