Counter-Strike: Global Offensive, also known as CS:GO, can be considered a sequel to the famous shooting game Counter-Strike, with many extremely attractive improvements.
About Counter-Strike: Global Offensive
Counter-Strike: Global Offensive is an FPS game that has been around for a long time but still ranks first in the number of players thanks to its attractive gameplay. CS:GO is famous for its international tournaments with huge prizes.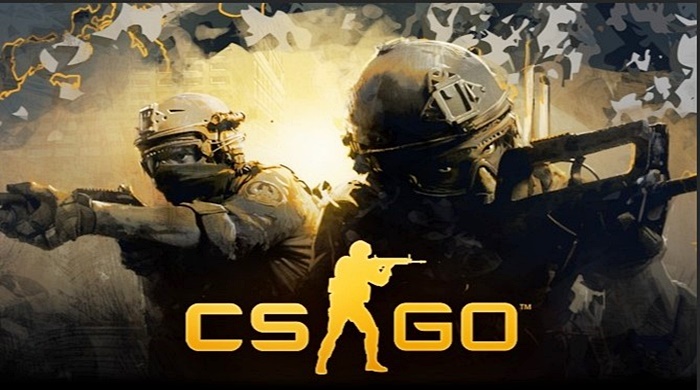 The game supports the ability to filter by game mode, map, and friend system to help players easily participate in matches as desired. There is a ranking system to determine the player's skills. Besides, CS:GO also has anti-cheat systems such as Valve Anti-Cheat, Trusted mode, etc.
In addition to the diverse weapon system, the weapon skin system is also one of the factors that make this title successful. Players can bring guns and equipment of many different shapes and colors with beautifully designed skins.
The gameplay
Counter-Strike: Global Offensive has the gameplay of a classic multiplayer first-person shooter. Participating in the game, players will be divided into two factions: terrorists and anti-terrorists. Depending on the game mode, players will try to complete the mission or destroy the enemy. The two sides will compete against each other in short rounds, the round will end when time runs out, one of the two teams completes the task or completely defeats the opponent.
Defeated players will have to wait until the end of their turn to revive (except in the Mortal mode). Players buy and equip weapons when preparing to enter each round with the money saved in the rounds played. Completing tasks or destroying enemies will bring bonuses, and conversely, negative actions that go against the rules of the game reduces the player's bonuses.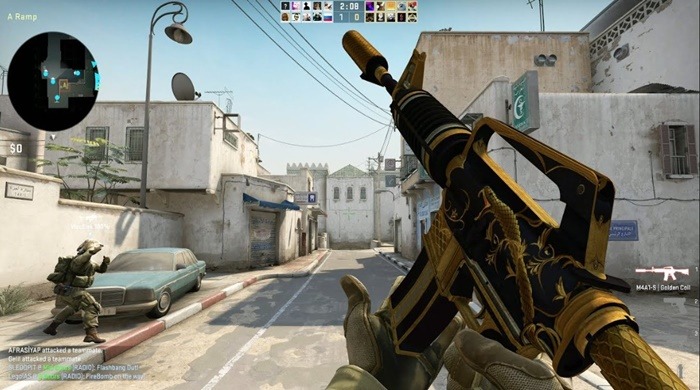 New features
Map overhaul
CS:GO focuses on improved maps, with new lighting and more. Maps appearing include Mirage, Overpass, Dust2, Nuke, Ancient, Italy and Inferno. Lighting, props and some map layouts have been changed.
Change smoke
Valve has dedicated an entire video to talking about the new types of gun smoke, bullets, and HE grenades that can push smoke to briefly clear visibility, naturally fill space, and react to light.
Sub-tick server
Instead of the traditional tick rate system, the game will use Sub-ticks. Previously, the server only evaluated the world in discrete time intervals (called ticks). Thanks to Counter-Strike 2's Sub-ticks, the servers know exactly when movement begins, a shot is fired or a grenade is thrown.
Diverse tournament system
Throughout its development journey, CS:GO has organized many major tournaments with strong appeal to millions of gamers and the global Esports scene.
Currently, its tournaments are divided into 2 main scales:
Minor tournaments: These are official tournaments with a considered small scale of CS:GO.
Major tournaments: This is the largest major tournament of the year and has extremely large prize money for the champions and this is a tournament held every 2 years.
How to download Counter-Strike: Global Offensive
Counter-Strike: Global Offensive is now available for download on Steam. The process for downloading and installing from the platform is straightforward. Once the installation is finished, you can click the "Play" button to launch the game.
Final words
While other FPS competitors offer multi-layered stories revolving around virtual worlds, heroes and unclear goals, Counter-Strike: Global Offensive invites players to a super simple scenario with goodies and Superb soundtrack. Download the game now on Steam and start your experience journey!