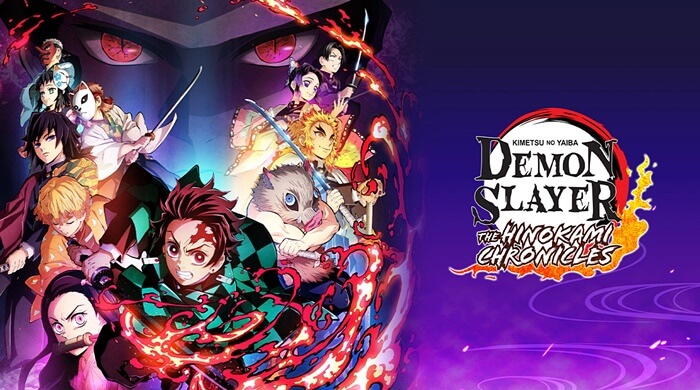 Demon Slayer: Kimetsu No Yaiba has captured the hearts of millions with its gripping storyline, memorable characters, and breathtaking animation. The franchise has expanded beyond its manga and anime roots. Now, fans can immerse themselves in the world of demon slaying through its official mobile game Demon Slayer: Kimetsu no Yaiba – The Hinokami Chronicles.
About Demon Slayer: Kimetsu no Yaiba – The Hinokami Chronicles
Adapted from Koyoharu Gotouge's popular manga series, Demon Slayer: Kimetsu no Yaiba – The Hinokami Chronicles is a premium action game developed by CyberConnect2. This is a game that creates and uses combat-style gameplay for its mechanics.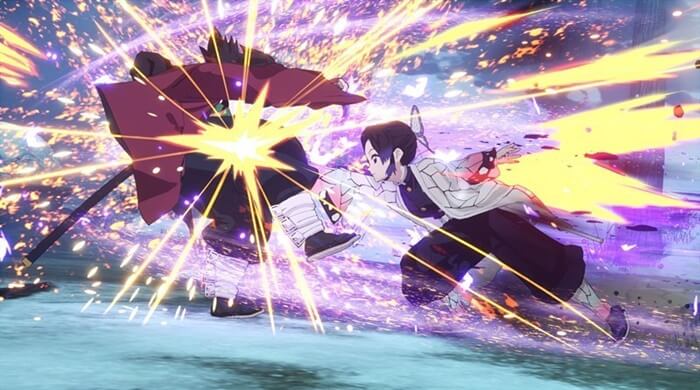 The game features an original roster of 18 characters, 12 of which are unique characters, and the remaining 6 are alternate versions of the characters, known as the Academy version. Each of the 12 unique characters has their own unique set of moves, borrowing from Anime fighting styles and improvising as needed.
The game did a great job of recreating the world of Kimetsu no Yaiba more vividly than the original because it was made under 3D graphics technology. From there, creating skill sets with ravishing battle effects, smooth movements of real-life characters, eye-catching shapes of the characters, etc., making you feel like you're watching a well-invested movie, not just playing a game.
The game modes
There are two modes in the game:
Adventure Mode: In Adventure Mode, players follow Tanjiro through the story from the Demon Slayer: Kimetsu no Yaiba anime as he faces demons in order to turn his sister Nezuko, who has become a demon, back into a human.
Versus Mode: In Versus Mode, characters from the anime, including Tanjiro and Nezuko, can be freely matched against each other in a 2 vs 2 setting with up to 2 players on or offline.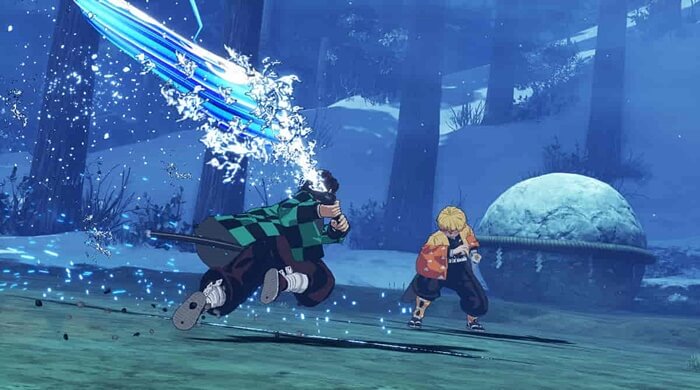 The gameplay
Demon Slayer: Kimetsu no Yaiba – The Hinokami Chronicles offers an action-packed experience that faithfully captures the essence of the original series. Players will experience the entire plot of the anime Demon Slayer – Kimetsu no Yaiba season 1, but the difference is that you control the main character Tanjiro to fight against the evil demons. In other words, the events and results of each battle in Kimetsu no Yaiba will be decided by you because you are in control of the Demon Slayer characters.
The gameplay revolves around intense battles, where you must utilize various combat techniques, special abilities, and strategic thinking to defeat your foes.
Character selection: Choose from a roster of iconic series characters, each with unique abilities and fighting styles.
Engaging battles: Engage in thrilling real-time battles against hordes of demons, utilizing precise controls and combo attacks to unleash devastating combos.
Skill development: As you progress, you can upgrade your character's skills, unlock new abilities, and acquire powerful items to enhance your demon-slaying prowess.
Story mode: Experience the captivating storyline of Demon Slayer through an immersive single-player campaign that faithfully follows key events from the manga and anime.
Highlights
Fighting game with the theme of Demon Slayer
Super realistic 3D graphics with extremely eye-catching skill effects
Two exciting game modes with different storylines
Competitive PVP Battles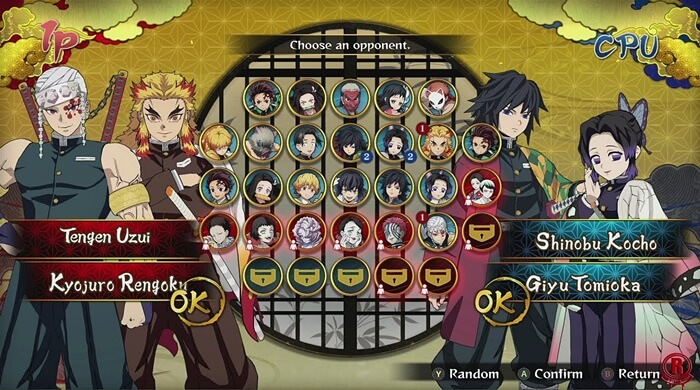 How to download Demon Slayer: Kimetsu no Yaiba – The Hinokami Chronicles
The game is currently only available for PC, Play Station, Xbox, etc., so players can stream it directly here. As for the mobile version, wait patiently for a while!
Final thoughts
With the Demon Slayer mobile game, fans can now step into the shoes of their favorite characters and experience the adrenaline-fueled world of demon slaying firsthand. From engaging battles and skill development to stunning visuals and multiplayer modes, the game offers an all-encompassing experience for fans and gamers alike. So, grab your sword, hone your skills, and embark on an epic journey to protect humanity from the forces of darkness in Demon Slayer: Kimetsu No Yaiba.