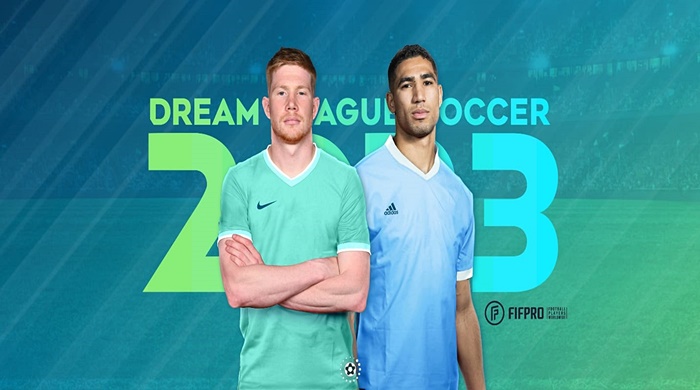 A new football season has begun in Dream League Soccer 2023. Let's find out what new features this popular football management game has updated!
About Dream League Soccer 2023
Dream League Soccer is a live football game where you lead your team to victory, starting from humble beginnings at the end of a fictional tournament in which different teams from all over Europe will compete with each other.
In Dream League Soccer 2023, there have been quite a few improvements in artificial intelligence to give players real challenges during the game experience.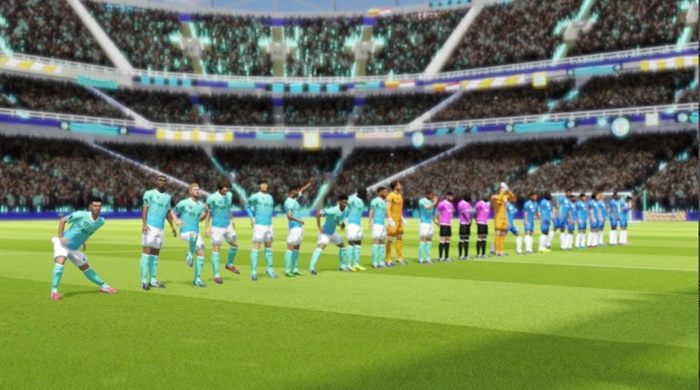 The game has a fresh look and brand-new features, such as build your dream team from over 4,000 FIFPRO licensed players, full 3D motion-recorded player moves, team customization, and world's top tournament system.
The game mode
Exhibition Mode: If you're a beginner, you can start with Exhibition mode offline, play one or two of them to get used to the controls and see if the Squad is right for you. The line-up will be set to default 4-4-2 and the only other Line-up unlocked by default is 4-1-2-1-2.
Career Mode: Top teams from around the world will compete against each other in eight divisions. As a beginner, you should focus mainly on Progress in Career Mode. Initially, completing each game in Career mode will earn you Season Points and in-game Coins. As you level up, the rewards double and you even earn Gems.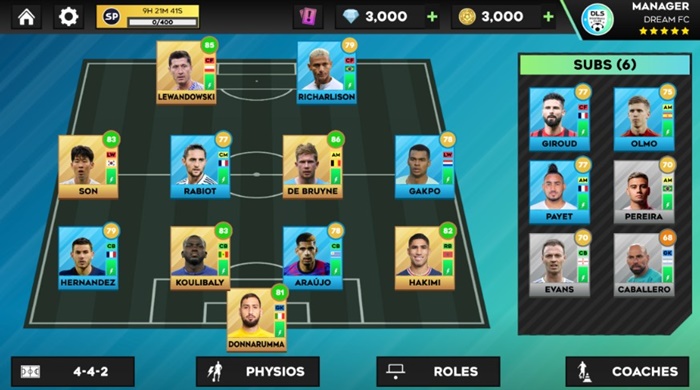 Dream League Live: Here you can compete with Online users. You are rewarded with Gems based on your performance, which will be reflected on the Weekly Leaderboard. The Special Trophy Event will take place directly around the Festivals and earn you rewards based on your Knockout Achievement.
Scenario: In Dream League Soccer 2023, a unique feature called Scenario. Situations simply put you in a situation where your team is losing and you have to overcome the AI difficulty level to win. Every day, 50 coins will be rewarded when you complete the Daily Scenario.
How to download Dream League Soccer 2023 on mobile
Downloading Dream League Soccer 2023 is a straightforward process:
App Store (iOS): Open the App Store, search for "Dream League Soccer 2023," and tap the "Download" button next to the game's icon.
Google Play Store (Android): Launch the Google Play Store, search for "Dream League Soccer 2023," and hit the "Install" button.
Note that the game is free to play but comes with paid content packages.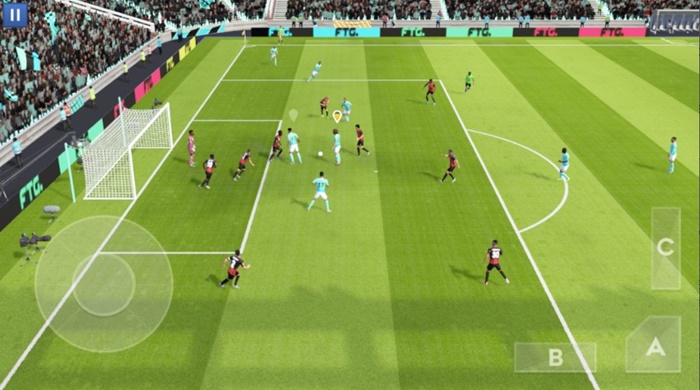 Final words
Dream League Soccer 2023 continues the franchise's legacy of delivering an immersive soccer gaming experience for mobile gamers. An immersive soccer experience awaits you with new animations and improved AI!