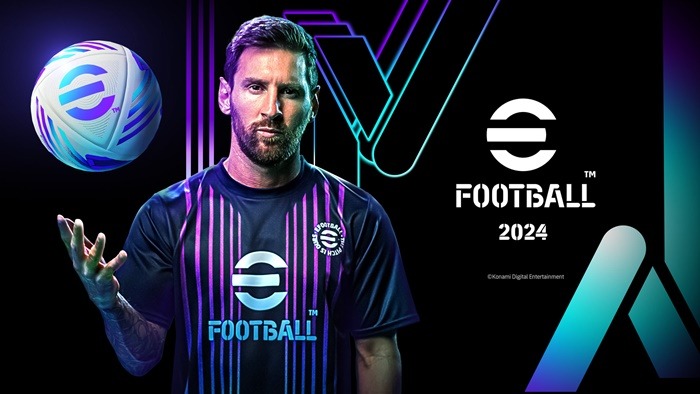 The free football simulation game by KONAMI – eFootball™ 2024 is currently hit the spot in the gaming market. This new version promises to bring top-notch experiences with innovative gameplay and continuously updated team data!
About eFootball™ 2024
A new season means KONAMI is launching a new version of their hottest football mobile game – eFootball™ 2024, along with new features that will bring satisfying experiences to gamers.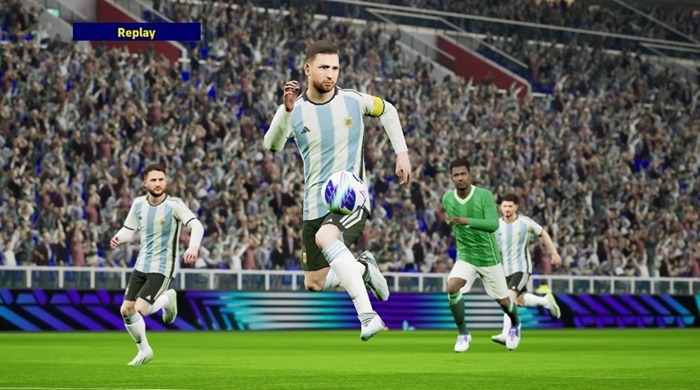 Like last season's update, the 2024 version also adds new players, modes and even some new mechanics, giving players more freedom to customize their team simulation experience.
What to expect in eFootball™ 2024
The gameplay of eFootball™ 2024 has been improved, including all aspects: Attack, Defense and Catching. As for ball control and dribbling, the reaction after touching the ball has been greatly optimized. Mid-air touches have also seen notable improvements. To control the ball better and even dribble in tight spaces, users can do it in a split second thanks to improved response speed.
In defense, the game now has new animations, added through streamlined adjustments to blocking actions. Furthermore, the goalkeeper has new movement abilities to enhance his ability to catch the ball and compete with opposing players in eFootball™ 2024.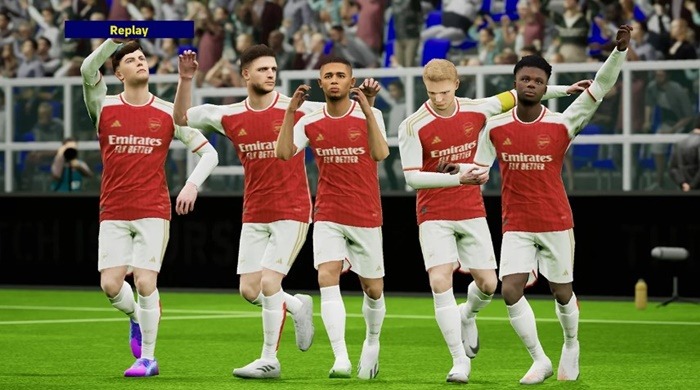 Additionally, a new feature called Boosters has been added. This system allows gamers to further improve the skills of selected players. Users can increase Dream Team efficiency above normal limits.
Last but not least, the game allows users to participate in themed events, even if there is not enough response.
New features
Real-time weather: Weather conditions now affect gameplay, adding an extra layer of realism and strategy. Rain, snow, or clear skies can drastically impact the way you play.
Enhanced stadium atmosphere: The crowd dynamics have been refined, with more passionate and vocal supporters. The atmosphere in the stadium reflects the in-game events, creating an electric environment.
MyClub mode improvements: Build your dream team and compete against others in MyClub mode, now with more player cards, special events, and rewards.
In-game commentators: eFootball™ 2024 features dynamic in-game commentators who react to the events on the field, providing an authentic broadcast feel.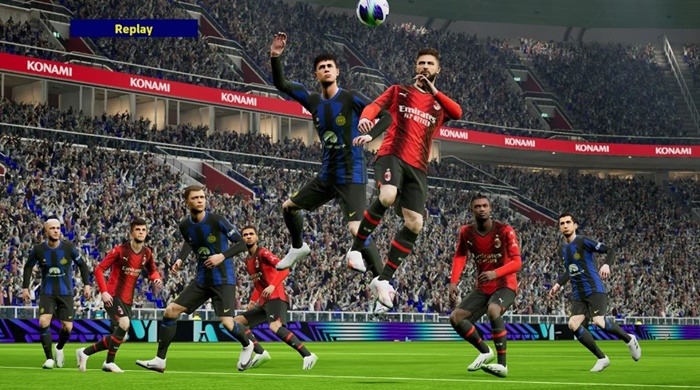 How to download eFootball™ 2024 on mobile
KONAMI has made it easy for football fans to enjoy eFootball™ 2024 on their mobile devices. Follow these simple steps to get in on the action:
Whether you're using an Android or iOS device, head to the Google Play Store or Apple App Store.
Use the search bar to find the game. Make sure to look for the official version developed by KONAMI.
Click on the eFootball™ 2024 app and select "Install." The game will automatically download and install on your device.
Once the installation is complete, open the app, and you're ready to start playing.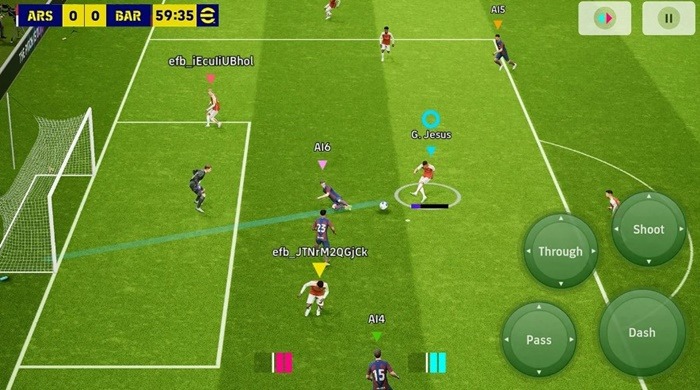 To conclude
Whether you're a casual gamer looking for quick matches or a dedicated football enthusiast eager to take your favorite club to the top, eFootball™ 2024 offers an immersive and realistic experience that is sure to captivate you. Don't miss out on the next generation of football gaming – download the game today and immerse yourself in beautiful matches!