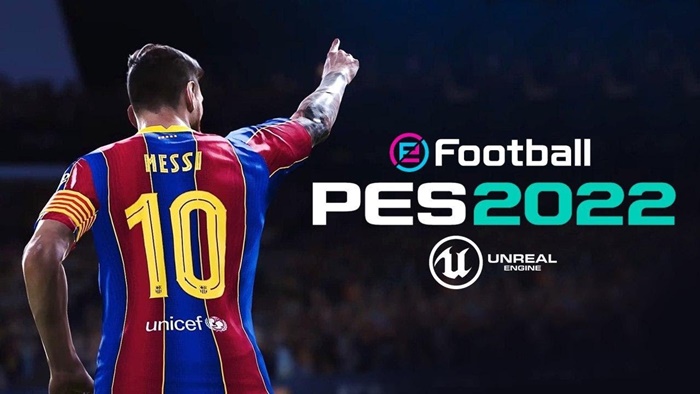 Some fans may feel a bit unfamiliar with the officially renamed PES – eFootball 2022 Mobile. After officially announcing this new version, the developer, Konami, promises to give players a better experience. Let's learn about PES 2022 Mobile aka eFootball 2022 in the following article!
About eFootball PES 2022
eFootball PES 2022 Mobile is the latest version of the football management game PES Mobile (now eFootball 2022 Mobile). All gamers playing the 2021 version will be upgraded to the 2022 version for free and everything they currently have will be the same, except for some small changes.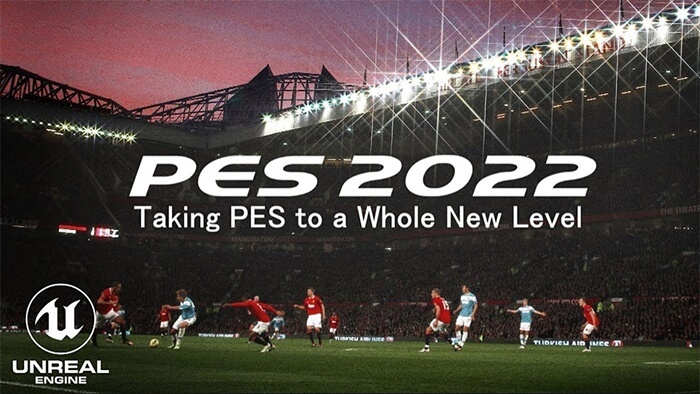 In terms of features, eFootball PES 2022 promises to offer a new Motion Matching motion system, which is said to have an image that will be 4 times smoother than the previous version. Besides, new features will also be added, such as:
Legendary and Iconic Moment Series versions of a player will be split into separate Legendary class players, each with their own card design and stats.
You can renew a Legend player's contract using a 60-day contract extension item called Contract Renewal, which allows you to evolve this player and use him in all matches.
You can use the item "Contract Extension (60 Days)" on any player you want, not just legendary players.
In addition to being free to play, gamers with different systems can still compete through the cross-platform feature. In addition, this new version also supports connecting the handle on mobile devices. It can be said that this is a big change for the PES series since Konami changed the graphics platform from FOX to Unreal® Engine 4.
>> Download the latest eFootball 2023 Mobile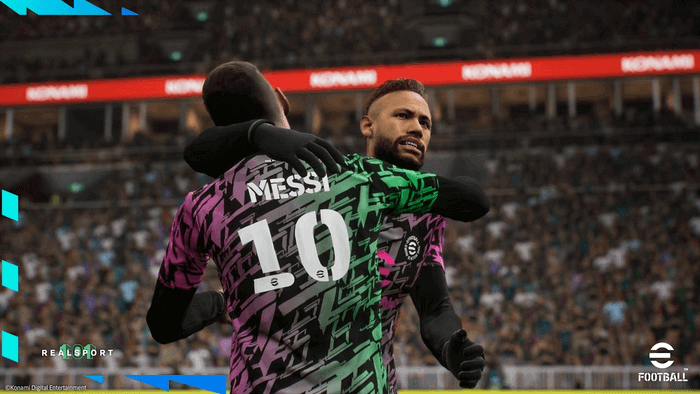 What's new PES 2022 Mobile?
List of clubs
Konami has announced that Barcelona, Bayern Munich, Juventus, Manchester United, Arsenal, Corinthians, Flamengo, Sao Paulo, River Plate, and many more will feature in PES 2022 Mobile.
User settings
After updating to eFootball PES 2022, users will need to register a new Owner Name. Record, Match History, Ranking, myClub Balance, Video Settings, Control Settings, and Language Settings will reset when updating to eFootball 2022.
Achievements
It is recommended that you complete any Achievements in progress and receive the corresponding rewards before updating to eFootball 2022. This also applies to Game Center and Google Play Achievements.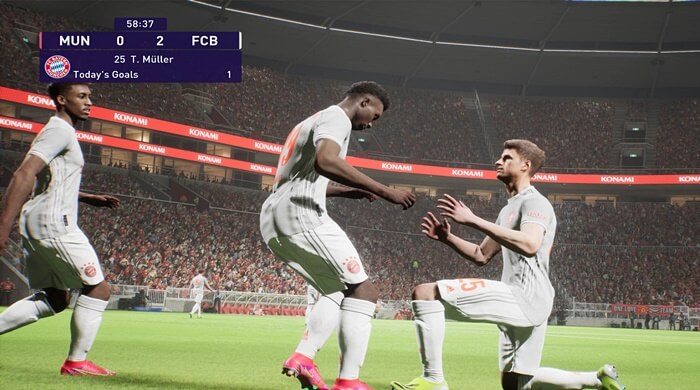 Login bonus
The Login Bonus and the Start-Up Login Bonus will not be carried over to the new version, so you are advised to login and claim these bonuses before updating.
Item effect
Item effects used on Player or Manager (Skill Token, Position Boost, Manager Skill Boost) only apply to the old version 2021 and will not continue in eFootball PES 2022.
>> 4 best football games on iOS and Android
How to download PES 2022 Mobile
eFootball PES 2022 Mobile is available to download and play for free to play on iOS and Android devices. You can access Konami's official website or head to Google Play Store and App Store to download and install the game.
There will be virtual purchases if you want to improve your MyClub team faster.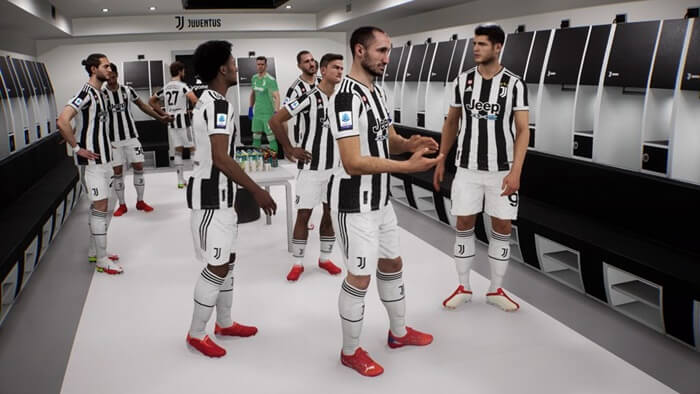 eFootball PES 2022 vs FIFA 22
FIFA 22 has long been the biggest contender when it comes to virtual soccer games, and the difference between the two is largely subjective. Both titles have the same core elements, but depending on what you're looking for, you'll likely have a preference. For example, EA's FIFA 22 has a faster pace that makes matches more intense, and referees also tend to make more sensible calls.
However, the slower pace of eFootball PES 2022 can sometimes come into play. It's hard to distinguish the different match stages in FIFA 22 and it often feels like you're moving back and forth between regions with no room for a research phase. It lacks those moments between matches where players get caught up or regroup which also degrades the experience and disrupts immersion.