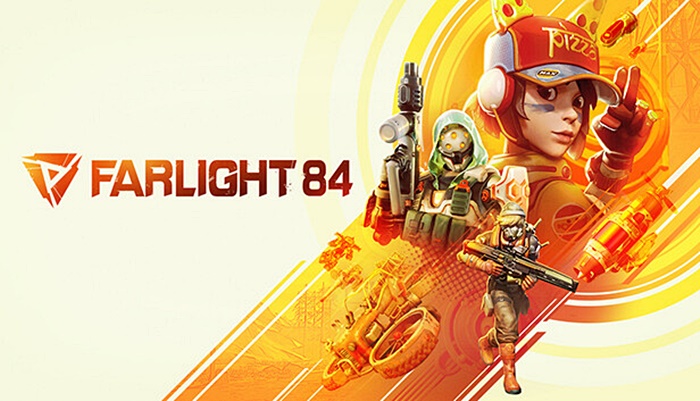 Farlight 84 is a survival shooter developed by Miracle Games that was released for PC and Mobile platforms. This is a Battle Royale genre in a post-apocalyptic future setting with MOBA, crafting and vehicle elements that will excite gamers who love action games.​
About Farlight 84
Farlight 84 is a shooter in a future world being invaded by a zombie virus that turns everyone into Zomborgs. Players will control the character to fight with other Zomborgs in fierce battles with 40 other people to win all the essentials for survival. 
When the game officially launches, gamers can choose from a diverse lineup of characters, each with their own unique skills, abilities, and playstyle. Additionally, the game also provides new ways to create players' personalities, as well as personalize when upgrading weapons and equipment. The winners of each match will earn resources that can be used to build a hideout to hang out with friends between matches. Players can also use cool weapons from the Big Four arsenal in the game, where there are surprise gifts in each package.
A huge plus point of Farlight 84 that cannot be ignored is the graphics. Not only beautiful and easy to see for mobile gamers but the graphics in the game are also depicted quite meticulously.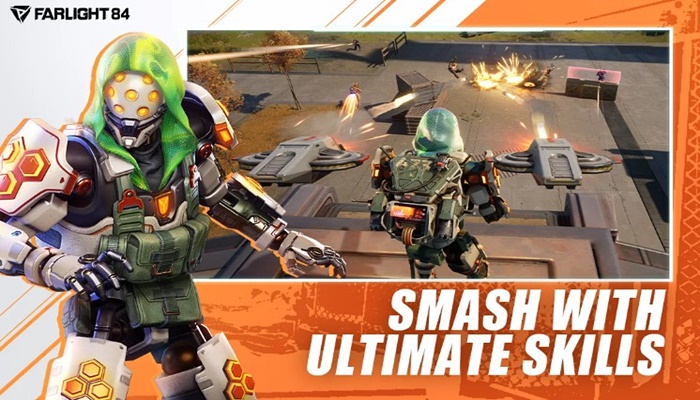 The gameplay
Farlight 84 is a combination of fast-paced tactical gameplay with an emphasis on somewhat odd movement methods. Gamers can warm up when they first enter the game by detonating a cannon before running around on a multi-legged all-terrain vehicle, jetpack, or skateboard. When using these vehicles, gamers will have to consider the unique energy system in the game.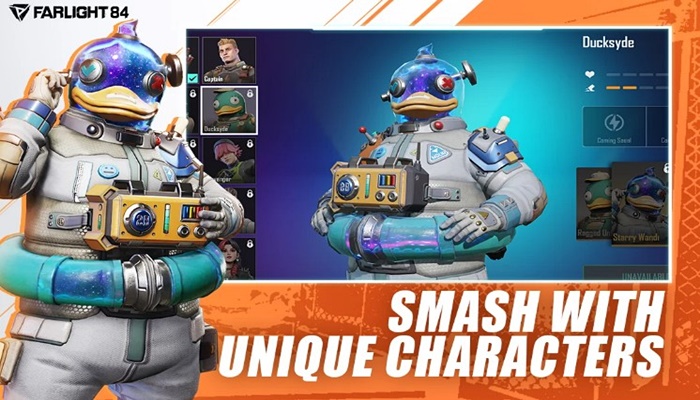 The game modes
Besides the traditional game mode, Farlight 84 also has other modes to freely explore, such as team battle, training, or entertainment mode. Like many other games, the ranking mechanism is also an indispensable thing in Farlight 84, when it not only helps to increase competition among players but also to show their bravery on the battlefield.
Main features
A legal and safe action-based game
Incorporating MOBA elements
A huge collection of brand new weapons and Vrooms, vehicles
Simple and free to download
Lift Off, Jetpacks, and also Energy charging system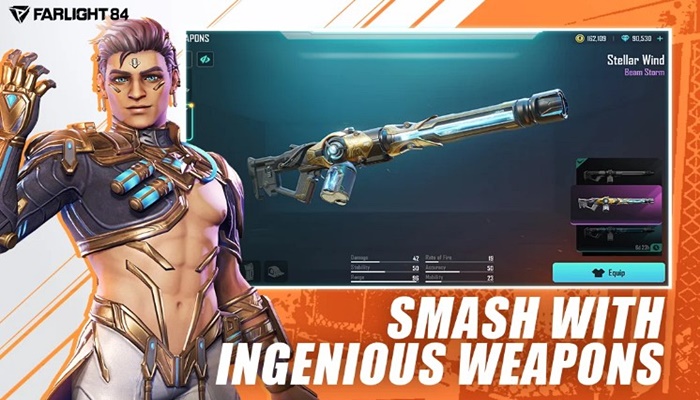 How to download Farlight 84
Farlight 84 is currently supported on Android and iOS platforms. You can access the application link on Google Play Store or AppStore to download the game to your device. Note that the game requires iOS 12+ and Android 6.0+.
Summary
In addition to applying the familiar formula of the survival shooter genre, this game also has certain creativity that makes its gameplay more exciting and dramatic. So, if you want to find a new breeze in Battle Royale titles, then Farlight 84 will be a great choice.