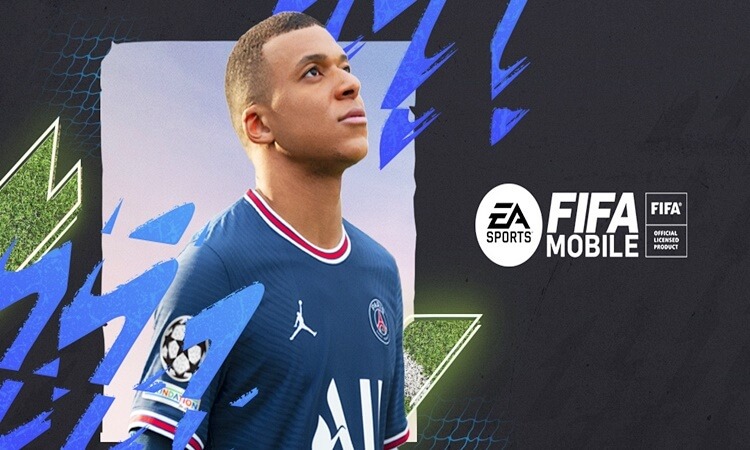 The recently-released version of FIFA Mobile 22 has received a lot of positive feedback, from improving graphics to gameplay.
About FIFA Mobile 22
FIFA Mobile 22 is available for both mobiles and consoles in Tournament mode, with 32 qualified National teams. The new user interface (UI) is said to definitely bring the feeling of the most surreal performance like a real-life soccer game.
Players have the option to download additional commentary packs in different languages or the cheers of the audience. This helps the game optimize the resource load. Besides, you can also join the FIFA World Cup™ Live Event on FIFA Mobile to experience real-time competitions in the game.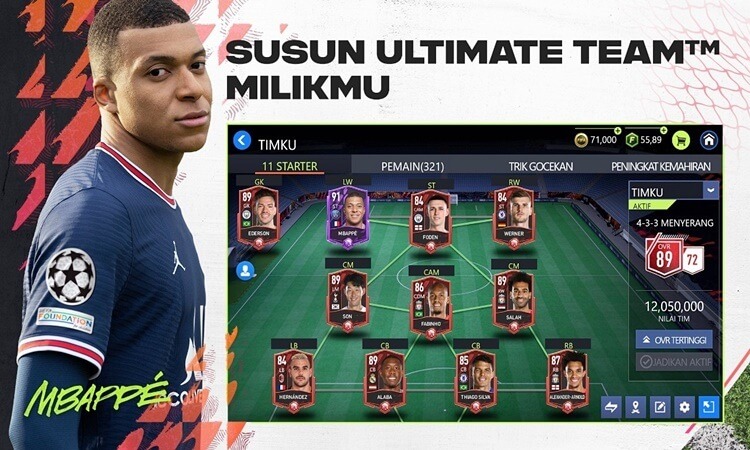 The gameplay
FIFA Mobile 22's gameplay still retains the traditional style. We still participate and control the players to pass, shoot, steal the ball, score, etc. The button positions remain unchanged. In addition, EA has upgraded AI algorithms to increase the accuracy of passing and shooting balls to help them stay on the right track than the previous version. In particular, in this version, players also have the right to choose 3 options right in the game: defense, balance, and attack. This can help the squad move up or down according to the player's wishes in a more reasonable way.
The expected goal index (xG) will be added to the statistics pages, and the heat maps of the players will also have many new improvements. Tactics in FIFA 22 also get an overhaul, alongside upgrades to player switching, offering more variety in player choices.
The game modes
FIFA Mobile 22 has a total of 5 game modes: 3 for online and 2 for offline.
Online game modes
VS Attack – Players will not confront each other directly. Two teams are put into continuous situations with opportunities to score. Within 1 minute and 30 seconds, the team with the most goals wins.
Head to Head – The traditional 11-player kick mode as usual. At the same time, this mode is similar to VS Attack when it gives you the choice of a normal battle or a ranked match. The number of tiers and the duration of each ranked season are also similar at 30 days.
VS Friend – Players can choose and compete with friends in their friend list. In this mode, there are only fun matches, no scoring or ranking matches like the two modes above.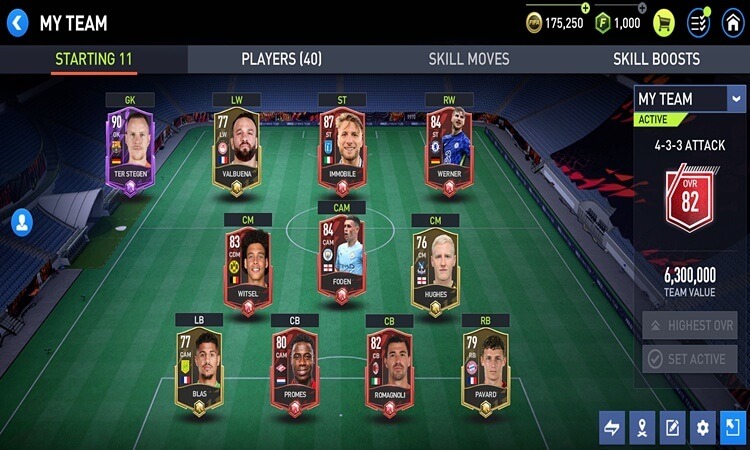 Offline gamemodes
League Tour – You'll need to complete skill levels that alternate with machine battles. Once completed, players will receive League Tour Tokens, which can be exchanged for valuable players with an OVR of 80 or higher.
Daily Training – A mode to practice daily skills to help players improve their skills and levels. There are 3 modes: skill training, match training, and special training. When completing training courses, players will receive training points to exchange for valuable items.
New highlight features
Next-Gen
Powered by HyperMotion, FIFA 22 combines enhanced functionality and exclusive technology to deliver the most immersive, flexible, and responsive football experience for next-generation consoles.
HyperMotion technology allows the integration of the first motion capture of 22 players playing at high intensity. In addition, EA's proprietary algorithm learns from over 8.7 million frames of enhanced match capture, then writes new animations in real time to create motion across a variety of on-field interactions whether it is a shot, pass, or cross.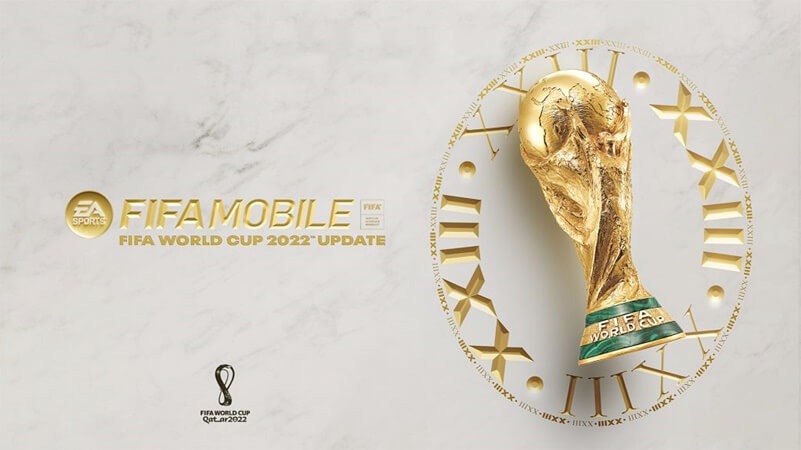 New icons
There were more than 100 icons in the final version of FIFA and FIFA 22 will also welcome many new icons. Some legends from the FIFA Online title will also be added in the future, such as:
Kylian Mbappé
Son Heung-min
Virgil van Dijk
Christian Pulisic
Vini Jr
Pedri
João Félix
Alphonso Davies
Jude Bellingham
Manager mode
Players will have 11 tactical diagrams available to arrange on demand, when leveling up players can open many new tactical diagrams to arrange the lineup according to the given strategy. It's easy to plan your strategy and adjust tactics in real time to enjoy an idle football manager game experience.
In addition, the game also has a mechanism to choose players as captains, corner kickers, and penalty kicks so that players can choose the right player position for each situation.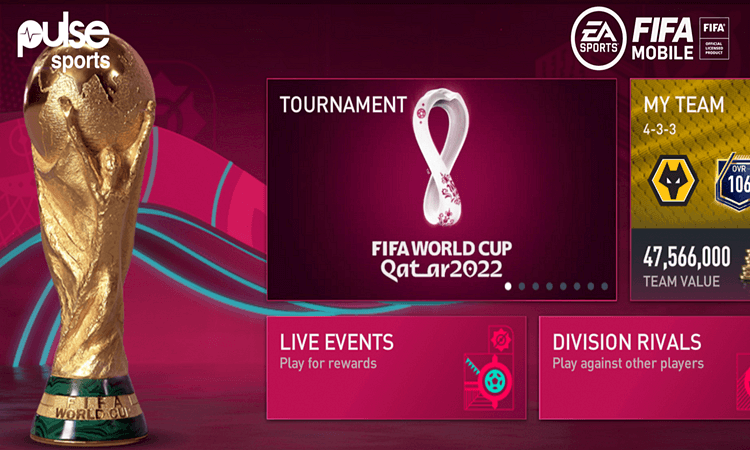 How to download FIFA Mobile 22
To download the game to your phone, make sure the phones are Android 6 or higher, with 1GB Ram, and for iOS, it will be iPhone 6S or iPad mini 2 or higher.
Step 1: Access the official FIFA Mobile: FIFA World Cup link on Google Play Store or AppStore at the top of this article.
Step 2: Click Install.
Step 3: Wait for the game to install on your phone. Click Next to access all the permissions.
Step 4: When the installation is complete, open and enjoy the game.
Conclusion
FIFA Mobile 22 has a lot of significant improvements compared to its predecessor. With an increase in the quality of the graphical interface along with an update to the passing system, more accurate shooting has improved the user experience significantly.