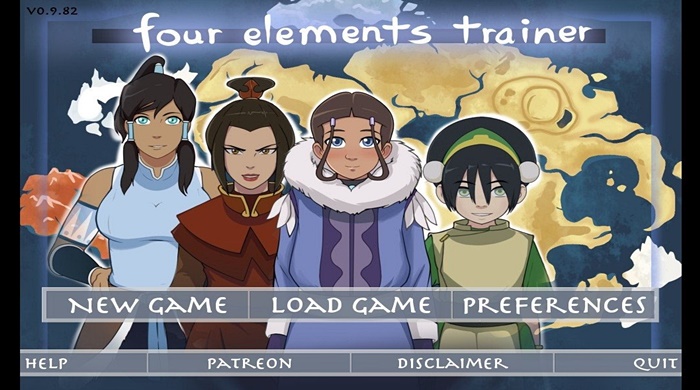 About Four Elements Trainer
Four Elements Trainer APK is a visual novel, with cartoony graphics and a ton of content for adult gamers. The world in game is set in the famous anime Avatar: The Last Airbender and The Legend of Korra.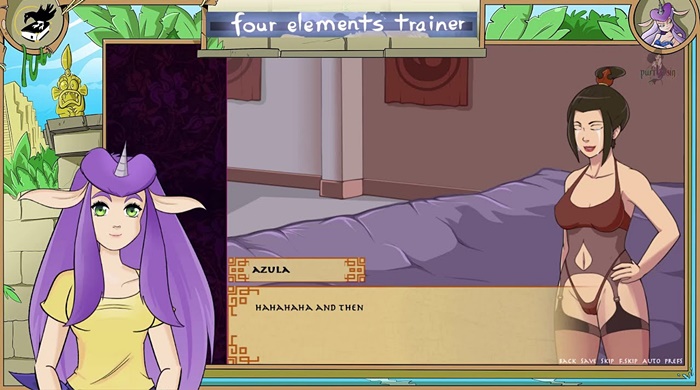 The gameplay
There are four different stories in four books that share several common factors. And reaching the finals of all the narratives, the players will put together a full storyline.
Ahead of you are a lot of adventures, meetings with familiar characters, extremely close acquaintance with them, as well as a system of choice, decision making, dialogs, and much more. The main goal is to progress through conversations, learn about the stories of each woman, complete different missions, and uncover as many secrets and mysteries as the game progresses.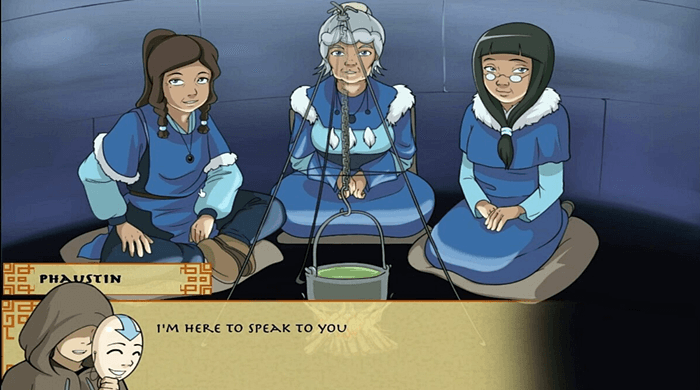 The four books
In each of the four books in Four Elements Trainer APK , players must learn to master one of the four elements:
Book 1: Players will learn to master water with the help of Katara, a woman from a tribe in the South Pole.
Book 2: The goal is to learn to master fire and survive the temper of Azula, one of Avatar's main and strongest characters.
Book 3: Decision making is very important here. Depending on your answers and how you decide to act, it will be easier or more complicated for you to master earth, with the help (or not) of Joo Dee, Jin, and other characters.
Book 4: This is the definitive book and with the adventures lived, it will be possible to master the air, but also the rest of the elements thanks to a secret female avatar coming from the South Pole.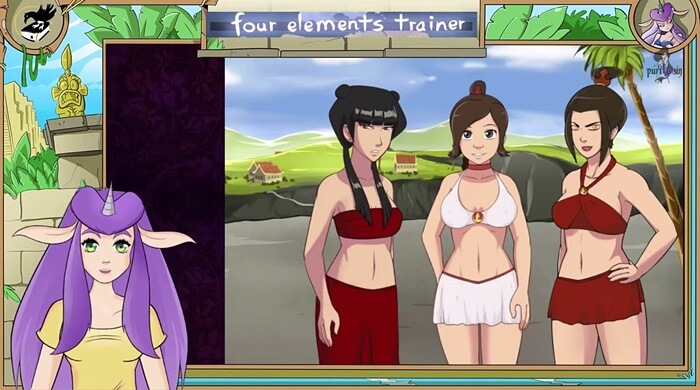 How to download Four Elements Trainer APK on mobile
Here is the detailed instructions on downloading and installing the latest version of Four Elements Trainer APK on mobile:
Ensure that "Unknown Sources" is enabled. To do this, go to "Settings," then "Security," and toggle the switch for "Unknown Sources."
Access this link to download the game.
Once the download is complete, open the file and select "Install" when prompted. The game will be installed on your Android device.
After installation, launch the game and start the game!