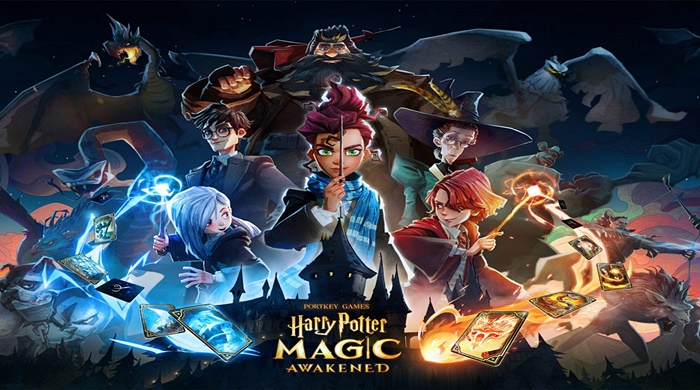 If you're a Potterhead, you've probably expected a Hogwarts letter from an owl on your 11th birthday. So, Harry Potter: Magic Awakened will "realize" that dream and take you to the castle with magic and lots of magical events. Don't miss this exciting new game!
About Harry Potter: Magic Awakened
Harry Potter: Magic Awakened is the second Harry Potter-themed game to be officially released this year. With the success of Hogwarts Legacy, gamers are looking forward to the next shot of this franchise.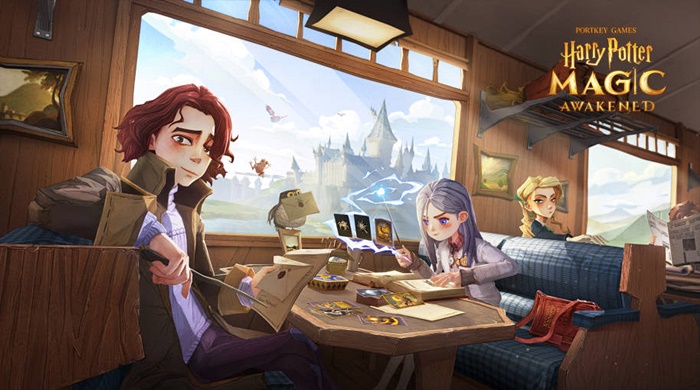 Unlike the wildly successful version of Hogwarts Legacy, Harry Potter: Magic Awakened is designed in the direction of a card game. However, it is not purely a card like Marvel Snap, but NetEase has tried to improve the gameplay by incorporating RTS elements. NetEase also proved quite invested when providing many details to please Harry Potter fans, making players feel closer to the atmosphere in the series than a game that borrowed images rigidly.
The gameplay
This role-playing game belongs to the card game series. The cards in the game are divided into three main categories: monster summoning cards, magic cards and auxiliary cards. Players can aim for two main styles: summoner with a card set consisting of many of the necessary monster and auxiliary cards, and a second style of mage with a multi-magic deck.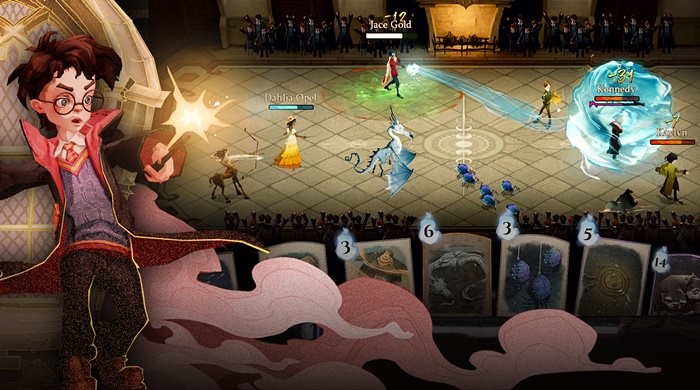 Each deck has three main components: magic or monster cards, auxiliary cards, and souls for the deck. Each card has a certain number of points that the player can summon during the match. When entering the battle, the player will have an energy bar that recovers over time, which the player will use to summon cards.
Game modes
Harry Potter: Magic Awakened has many game modes for players to experience. Players will be able to explore the forbidden forest, take classes in magic, prevent the dark arts, participate in quidditch matches and even have a ball.
The PvP mode also gets special attention, with dramatic and competitive 2 vs 2 matches. In addition, Guild is also an attractive feature in the game, allowing players to join the same house and compete with the remaining 3 houses to win the house cup and receive many attractive gifts.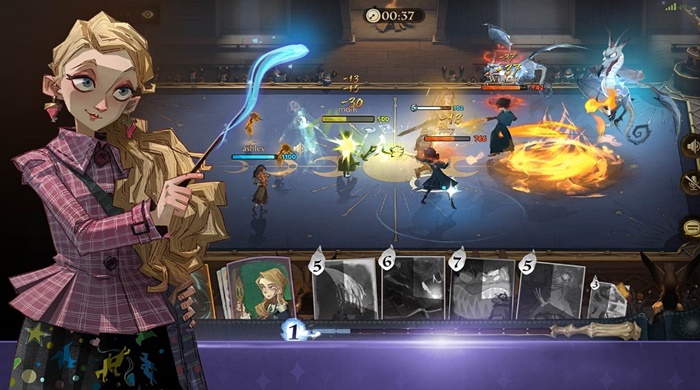 How to download Harry Potter: Magic Awakened
Harry Potter Magic Awakened is available now on the App Store and Google Play. To download the game, your phone needs to meet the following minimum requirements:
iOS: 9.0 and up.
Android: 5.0 and up.