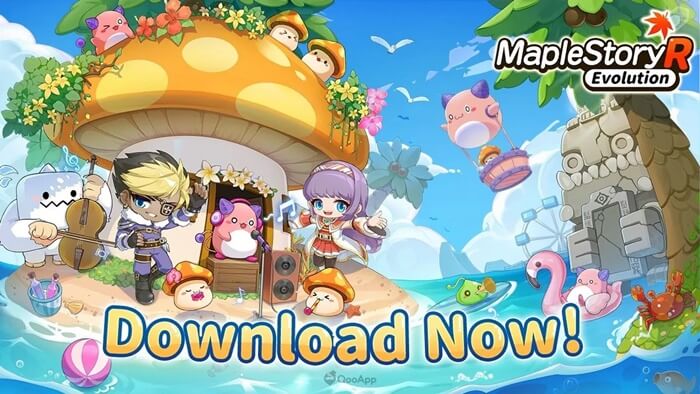 Besides opening up exciting experiences from its predecessor MapleStory, the MapleStory R: Evolution version also brings new improvements in graphics, along with creative elements and new features in the gameplay.
About MapleStory R: Evolution
MapleStory R: Evolution is an idle mobile role-playing game based on the popular PC online game Maple Story. The core elements that have made the MapleStory brand successful will still be retained, from exploring the vast world, fighting monsters and upgrading characters to interesting social interactions, like chatting, trading or forming groups and guilds, and so on.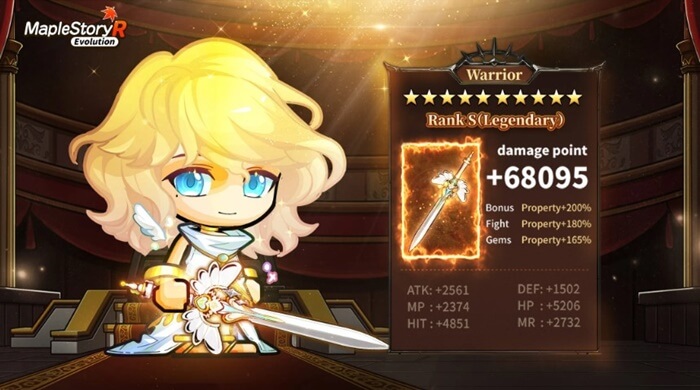 The game retains the charming 2D side-scrolling art style that made the original MapleStory so beloved, appealing to both longtime fans and new players. Also, it encourages social interaction through guilds, parties, and multiplayer features, fostering a sense of community among players.
The gameplay
MapleStory R: Evolution faithfully recreates the enchanting Maple World, offering players a chance to embark on a mesmerizing adventure filled with monsters, quests, and character progression. Here's a closer look at the gameplay:
Character Creation: Begin your journey by creating a unique character from various classes, each with its own set of skills and abilities. Customize your hero's appearance to stand out in the world of Maple.
Quests and Storyline: Immerse yourself in an engaging storyline as you complete quests, battle powerful foes, and uncover the secrets of Maple World. The narrative is brimming with MapleStory's trademark humor and charm.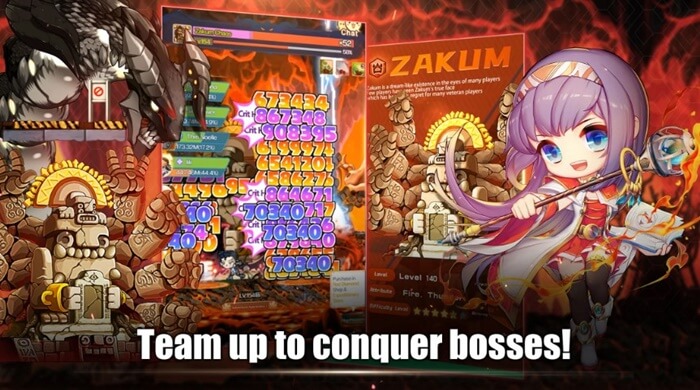 Exploration: Traverse diverse landscapes, from lush forests to icy tundras, and encounter countless NPCs, each with their own stories to share. Explore dungeons and hidden areas to uncover valuable loot and rare treasures.
Character Progression: Level up your character, enhance their skills, and equip them with gear to become a formidable force in battle. The game also offers various character advancement options, allowing you to tailor your playstyle.
Multiplayer Features: Team up with friends or meet fellow Maplers in the multiplayer mode. Take on challenging bosses, participate in events, and engage in competitive gameplay to test your skills.
How to download MapleStory R: Evolution on mobile
Visit Google Play Store on your mobile device.
Search for "MapleStory R: Evolution" using the search bar.
Tap on the game icon when you find it in the search results.
Click the "Install" button to download and install the game on your device.
Open the game once the installation is complete, and follow the on-screen instructions to begin your MapleStory adventure.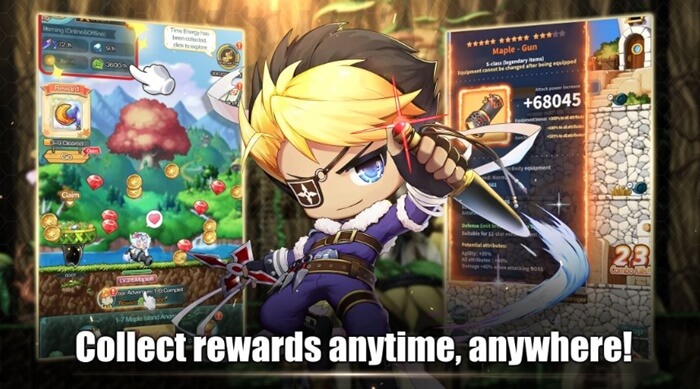 Conclusion
MapleStory R: Evolution successfully brings the magic of Maple World to the mobile gaming sphere, inviting both devoted MapleStory fans and newcomers to experience the charm and excitement of this legendary franchise.