Experience a cozy adventure of your dreams in the breathtaking new world of Palia – a massively multiplayer life simulation game with stunning graphics!
About Palia
Palia is a multiplayer community simulation game, set in an all-new fantasy world, combining elements typical of the open-world adventure genre, inspired by Animal Crossing and Stardew Valley. This is a vibrant and friendly world for fans of community simulators and relaxing exploration.
The plot
In Palia, the humans were the legendary race, which disappeared thousands of years ago at the height of their majesty and mastery of magic. No one in modern times knows why. Until one day people began to reappear all over the world.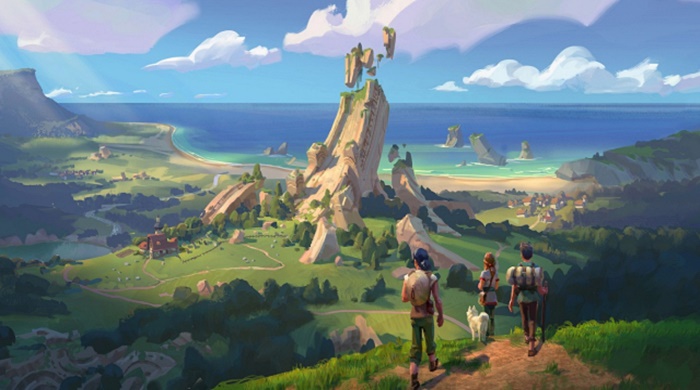 As one of the newcomers, you must make a new home in this friendly world, while creating a future for yourself and humanity. In your journey to discover Palia, you can learn the mysteries of humanity's past, or simply enjoy a relaxing life – the choice is yours!
The gameplay
Palia offers players an immersive and enchanting virtual world where they can explore, build, and connect with others. Players assume the role of Pioneers who have arrived in a new land filled with possibilities. The gameplay revolves around nurturing your homestead, fostering relationships with other Pioneers, and discovering the secrets of the land.
Your main tasks involve gathering resources, constructing and decorating your home, planting and harvesting crops, and engaging in various activities to earn rewards. One of the standout features is the emphasis on community. Players can visit each other's homesteads, interact, and even collaborate on projects.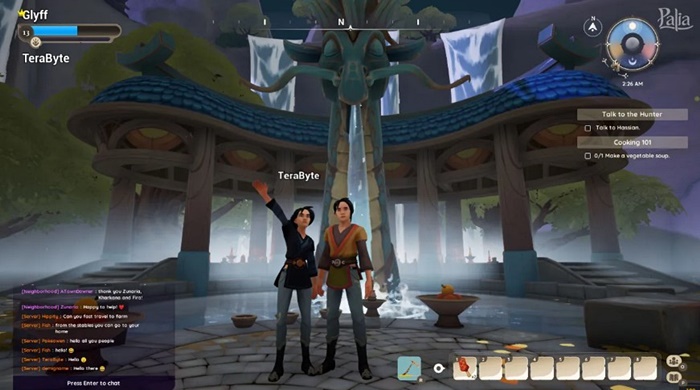 What sets Palia apart
Stunning Visuals: Palia boasts breathtaking visuals that bring the world to life. From lush landscapes to charming character designs, every detail is crafted to create an immersive and engaging environment.
Dynamic Seasons: The changing seasons not only enhance the visual appeal but also impact gameplay. Each season brings unique activities, challenges, and opportunities for players to explore.
Personalization and Creativity: The game encourages players to express their creativity through extensive customization options. Whether it's designing your homestead or personalizing your character, Palia offers a plethora of choices.
Inclusive Character Creation: Palia is celebrated for its inclusive approach to character creation, allowing players to choose various gender expressions and appearances, ensuring that everyone feels represented and welcome.
Engaging Social Interaction: The focus on building relationships and collaborating with other players fosters a strong sense of community, making Palia a haven for those seeking meaningful connections in a virtual world.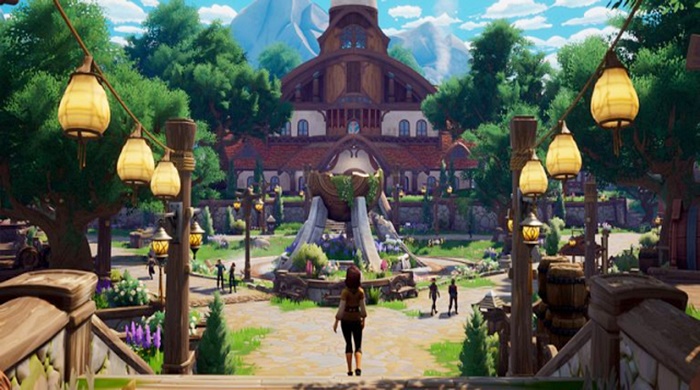 How to download Palia on mobile
Downloading Palia on your mobile device is a straightforward process:
Click here to download Palia on your mobile device.
The game will be downloaded and installed automatically. Depending on your internet speed, this might take a few minutes.
Once installed, you can launch Palia from your home screen and embark on your journey as a Pioneer in the enchanting world.
Conclusion
Palia, the mobile simulation game by Singularity 6, has taken the gaming community by storm with its enchanting world, engaging gameplay, and emphasis on community. As players step into the shoes of Pioneers, they are invited to explore, create, and connect in a virtual world where imagination knows no bounds.