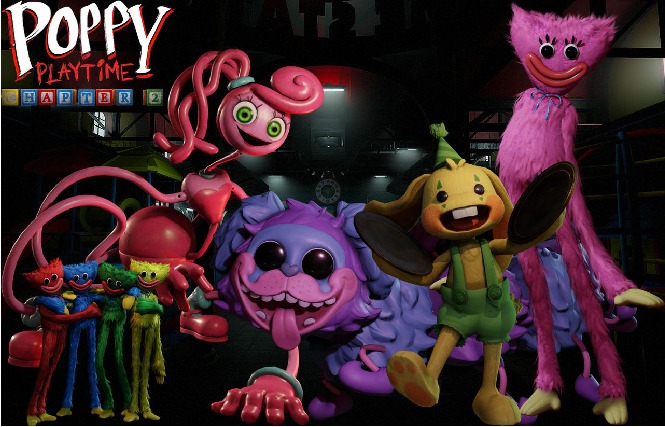 After the hit that the horror game Poppy Playtime Chapter 1 created on PC and mobile in 2021, MOB Games Studio has continued to release the second part of this game, namely Poppy Playtime Chapter 2: Fly a web. The developer added more exciting new content to the new version, for example, Green Glove giving you the ability to fly and the return of Mommy Long Legs.
About Poppy Playtime Chapter 2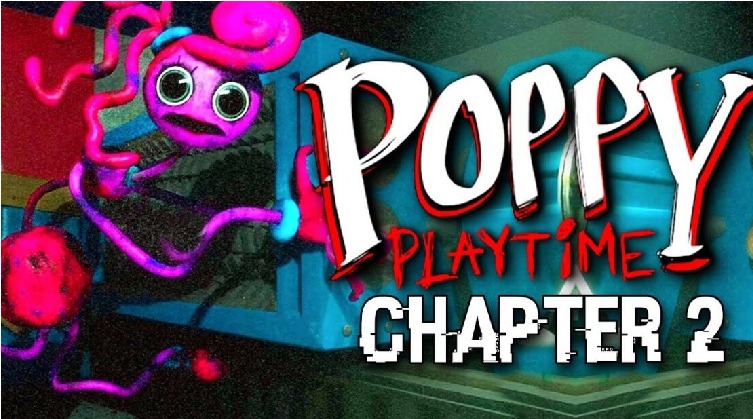 Poppy Playtime is a horror puzzle game where you play as a detective who enters an abandoned toy factory called Playtime Co. to find out why the workers here suddenly went missing 10 years ago. During the search, players have to encounter numerous creepy toys as well as explore mysterious locations to find out the cause of the disappearance. 
Poppy Playtime Chapter 2 is the sequel to Chapter 1 after the player breaks the Poppy doll's seal from a glass case. Players continue to discover the factory's secret and find a way to escape from this demonic place while running away from the new boss more dangerous than Huggy Wuggy, Mommy Long Legs. The haunting return of this pink character is one of the attractions in Chapter 2.
The graphics and colors remain gloomy, even more so than in the last part, with an increase in the number of puzzles and challenges. The sound in the game is also a plus as we can clearly hear different noises, such as the voices of the living toys, the sound of machines operating, footsteps, etc., along with the rushing melodies when monsters appear.
The gameplay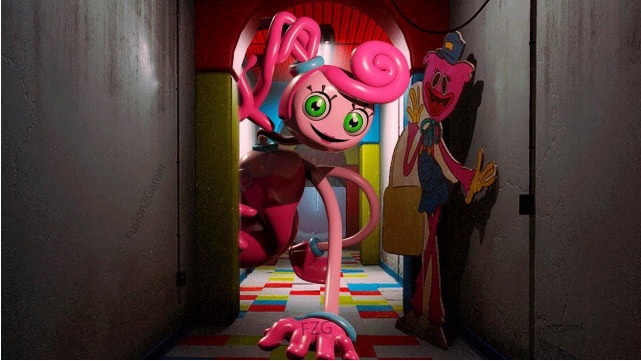 In this Poppy Playtime Chapter 2, you will be forced to find, puzzle, and overcome challenges set by Mommy Long Legs. Every time you solve a puzzle or pass a challenge, you will receive a piece of paper with the code to start the train station to exit the factory. You also have 2 Grabpack hands, red and blue, to touch objects. However, when entering the game, one will be taken away by Mommy Long Legs, so you need to find and create a Green Glove that can charge for up to 10 seconds. Thanks to this hand, solving puzzles becomes less complicated.
In addition to Mommy Long Legs, there are some new characters that you will face including Poppy Doll – who holds the code to start the train station to get out of this place, PJ Pug-a-pillar, and Bunzo Bunny.
New content in Poppy Playtime Chapter 2
Mommy Long Legs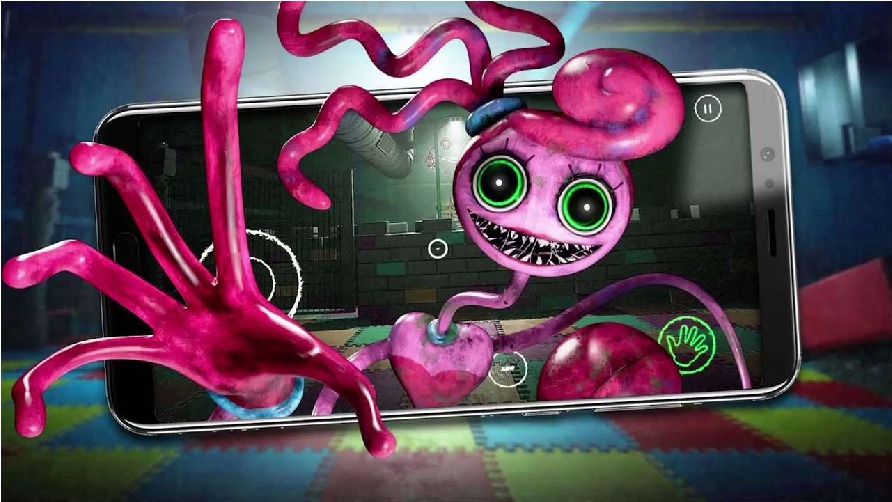 This is one of the most anticipated characters to return, and it's great that it appeared in this Chapter 2. Mommy Long Legs continues to frighten players with her madness, movement speed, and ability to stretch limbs, climb and cling to things.
Train station
This train station is more than just a stop. It has games, a playground, and many more. The train even provided a shot straight out of the factory.
New toys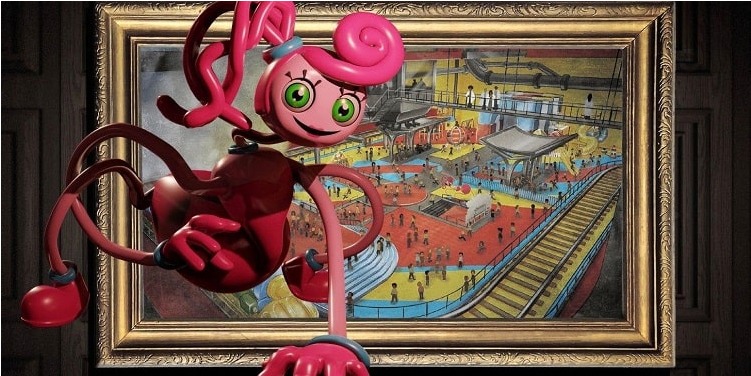 New characters will appear as Bunzo Bunny, and PJ Pug-a-pillar, they will have some great ideas for you, however, be careful!
Green Glove
Brand new green hand added to GrabPack. You can do pretty much anything with it:
Transmits electricity without wires.
Cling to the pipe and swing through the punctured floor.
Jump straight up.
More added features
Shader optimization for Low and Medium graphics settings.
Toggle Fog option in the settings menu.
Subtitles for Spanish/German/Italian/French/Portuguese.
Loading Screen for weaker devices if they fail to load the levels in time to prevent the player from falling off to the void.
Pinch zoom for inventory.
How to download Poppy Playtime Chapter 2 for mobile phones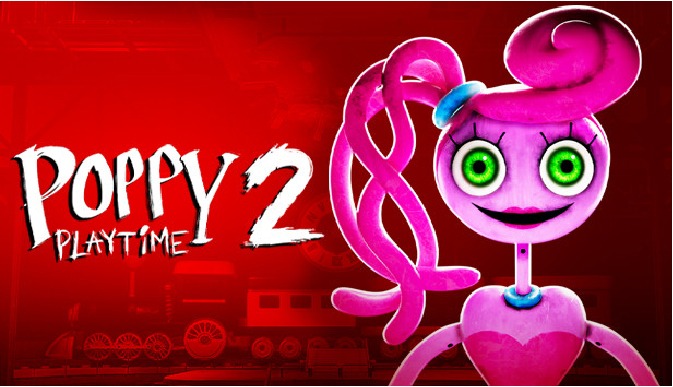 Currently, the game is available on Google Play and App Store with a paid version, users can download Poppy Playtime Chapter for Android and iOS phones by clicking the link we provide above this article.
Final words
Poppy Playtime Chapter 2 has more improvements in both content and graphics. New elements such as Mommy Long Legs, Bunzo Bunny, or the snake, PJ Pug a Pillar will make you startle if you don't concentrate when playing. If you are a fan of horror games, you should not miss it!