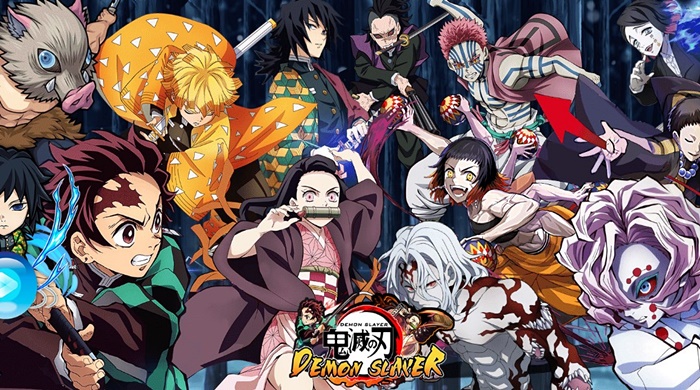 Demon Slayer: Rage of Demon King offers an enjoyable experience for both manga and anime fans, as well as those looking for an RPG with automatic battles. Players can embark on an action-adventure filled with peril, memorable characters, and compelling storytelling.
About Demon Slayer: Rage of Demon King
Demon Slayer: Rage of Demon King is a new action role-playing game inspired by the popular Anime series Demon Slayer: Kimetsu no Yaiba.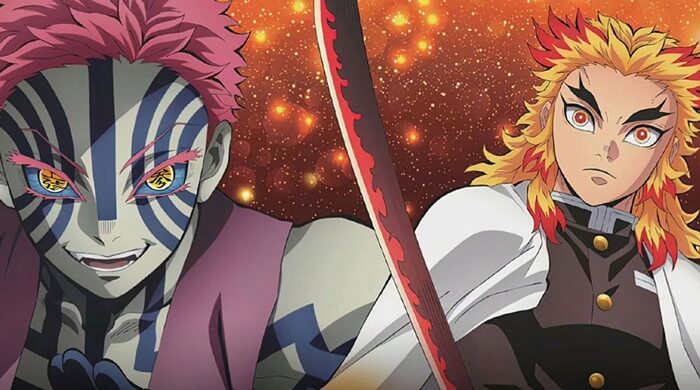 In this thrilling adventure, you will join Tanjiro in his battle against the devil, assembling a strong team to fight with you on your journey. The game integrates gacha mechanics and automatic turn-based combat, allowing the player to collect and use characters, even those who were enemies in the original story.
The game's graphic art design restores the original anime style to a high degree, maintaining the charm and appeal of the characters and setting. Through the gacha mechanic, multiple characters are available in a variety of outfits, giving players the opportunity to unlock different versions of Tanjiro, some more powerful than others.
The gameplay
Demon Slayer: Rage of Demon King offers players a chance to step into the shoes of a skilled demon slayer, just like the beloved characters from the anime and manga. As an RPG, balance is essential in the game. Each character possesses its own unique fighting style and elemental effects, making it important to assemble an all-round team to tackle more difficult encounters.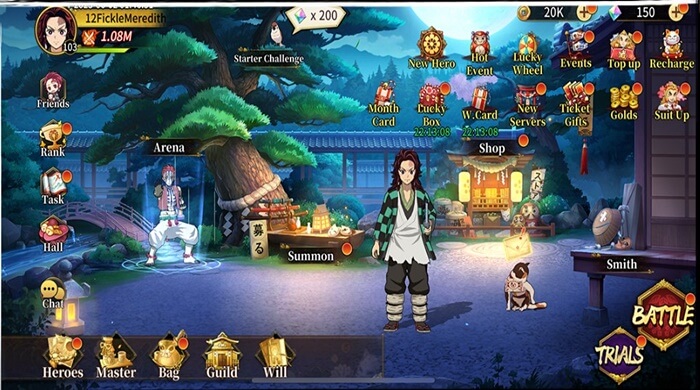 Its gameplay revolves around intense battles against formidable demons, employing a combination of strategic decision-making and lightning-fast combat. Players will engage in real-time battles, utilizing a variety of weapons, unique skills, and powerful abilities to vanquish demonic adversaries. The combat system is fluid and engaging, allowing for precise and satisfying attacks, dodges, and counterattacks. As you progress, you can unlock and upgrade different characters, each with its own distinct playstyles and abilities.
Best bits
Recreate the original masterpiece and hunt demons
Re-experiencing all the epic and touching scenes of Demon Slayers
Countless heroes
Tactical gameplay
Level up your heroes and upgrade weapon items
Dozens of attractive modes: Ore Mine War, Pillar Trials, Secret Books, etc.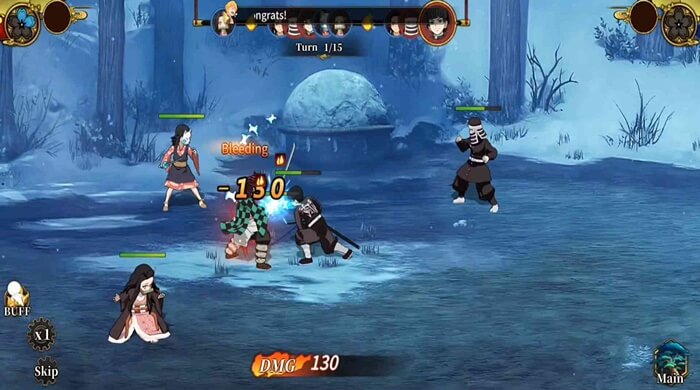 How to download Demon Slayer: Rage of Demon King
Here is the detailed instruction on how to download the game on mobile:
Step 1: Visit the game's official site or access here
Step 2: Tap on the Download button.
Step 3: Wait for the game to download and install on your device.
Step 4: Once the installation is complete, launch the game and begin your Demon Slaying adventure!
To conclude
Demon Slayer: Rage of Demon King successfully captures the spirit of the Demon Slayer series, offering fans and newcomers alike a thrilling mobile gaming experience.
Download the game's APK file now to start this exciting journey with Tanjiro and uncover the secrets hidden in this fascinating world!