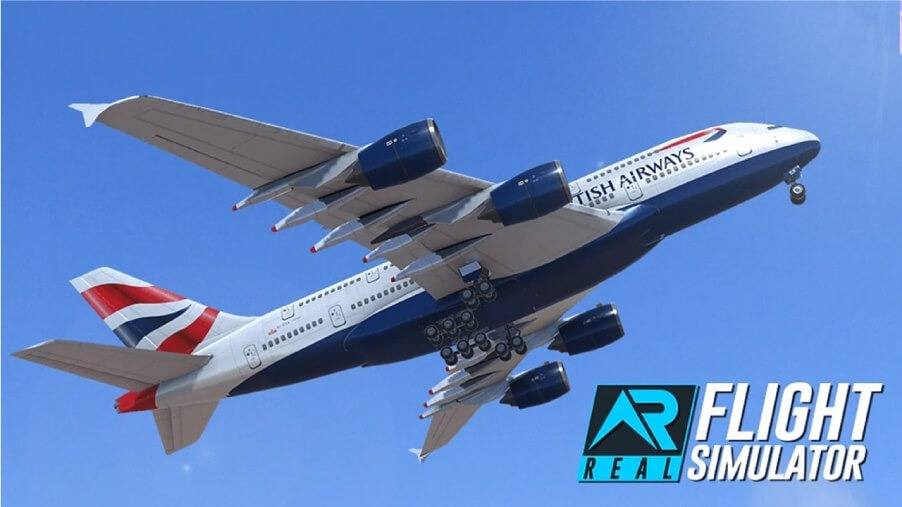 Inspired by the work of pilots flying airplanes in the sky, RFS – Real Flight Simulator makes this dream job become so real than ever. Players will explore landscapes and airports in high resolution with satellite maps, 3D buildings, runways, procedures, and air deliveries, along with chatting with other companies in Multiplayer mode.
About RFS – Real Flight Simulator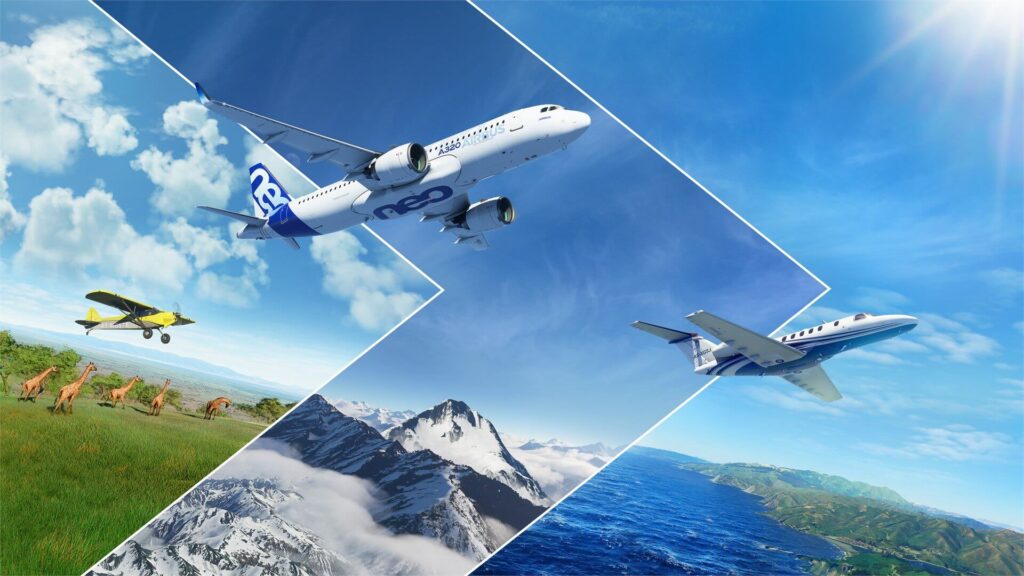 Released in 2019, RFS – Real Flight Simulator is an attractive flight simulation game for mobile devices by RORTOS. The game provides players with a unique real-time flying experience to any part of the world as a pilot controlling an aircraft used for airline transport services.
Players have a wide selection of aircraft as well as flying routes. Not only that, but you can discover different satellite maps, 3D buildings, runways, and procedures, together with managing flight plans. RFS currently features the Multiplayer mode in which players are able to chat with other pilots while boarding in the sky.
Highlights of RFS
Control at ease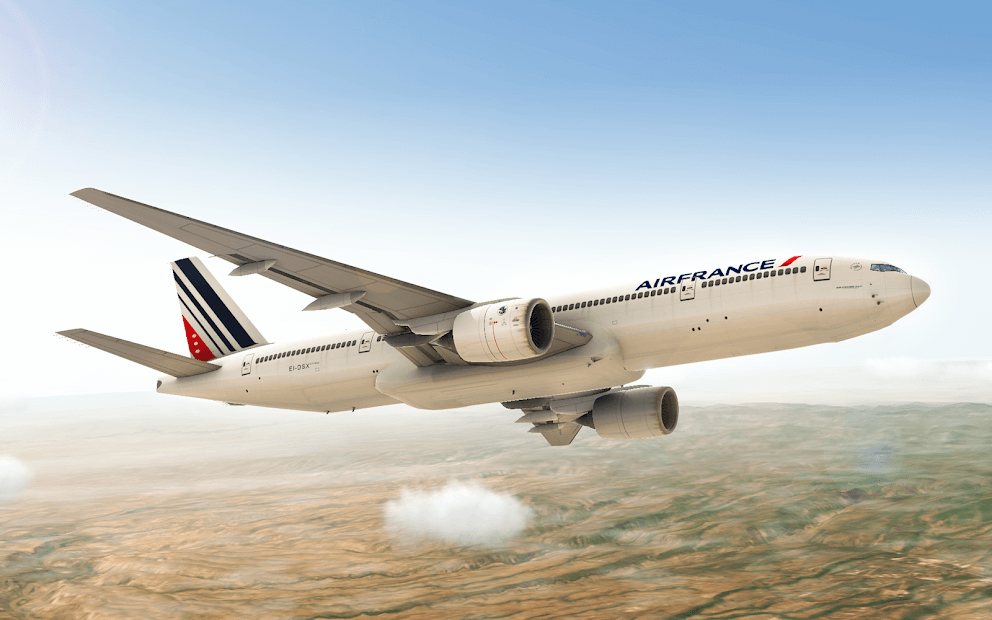 With Real Flight Simulator, you will have full control over both the inside and outside of an airplane. You first need to adjust the speed to take off and fly into the sky, and then, let the automatic flight system take care of the rest.
Notice vital factors
Some of the issues in the aircraft's systems that need your attention during flight and landing are temperature, pressure, wind force, air traffic, and so on. Make sure your plane is safe enough to take off and land as well.
Accompany with other pilots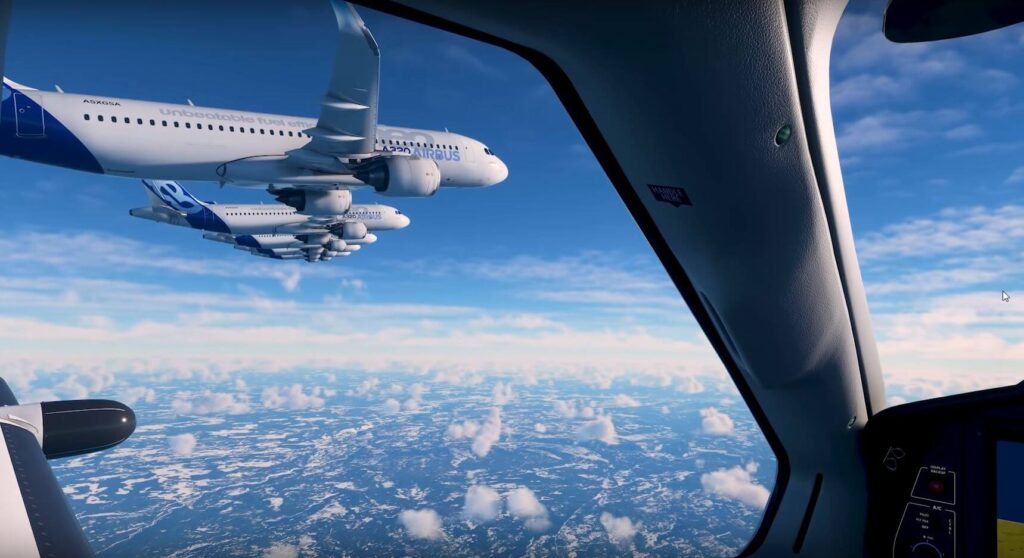 If you're afraid of being alone, no worry, RFS won't let you have that feeling. You will fly in real-time alongside other players in various places around the world. Not only that, you can also chat with each other to share flying experiences and achievements.
Strengths
Good 3D maps
Dynamic weather conditions
Detailed and realistic graphics
Customizable flight plans
Multiplayer gameplay
Automatic creation of flight plan
Weaknesses
No free trial to try
Some low-resolution map textures
Subscription renewal issues
How to download RFS – Real Flight Simulator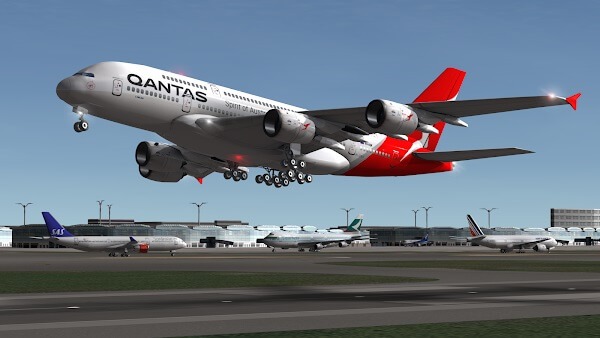 The game RFS – Real Flight Simulator is now available for both Android and iOS devices, so you can find it in Google Play or Apple Store. Or, to make it quick, you can simply access the download link we provide above, and then follow the instructions:
Step 1: Access the link of RFS – Real Flight Simulator on Google Play Store or AppStore
Step 2: Click Download.
Step 3: Open the app and click Next to access the permission page.
Step 4: When the installation is complete, open and enjoy the game.
Conclusion
RFS – Real Flight Simulator is truly a worth-trying flight simulation game with detailed maps and high-quality aircraft. Plus, extensive flying plans and real-time air traffic updates also add to the sense of realism.