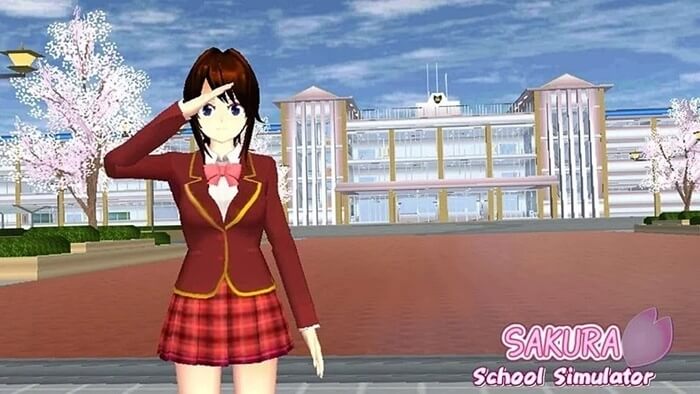 Sakura School Simulator is a Japanese school simulator game developed by Garusoft Development Inc. You can experience the game in different ways, as long as you like. If you miss school for too long, miss school, this is a game that will help you remember your school days. Find out about this interesting game right through the article below!
About Sakura School Simulator
In Sakura School Simulator, you will transform into a female student of Sakura Town High School. You will have to go through the daily life of a high school girl like in real life. You are free to choose your favorite playstyle and predict the ultimate end of your life.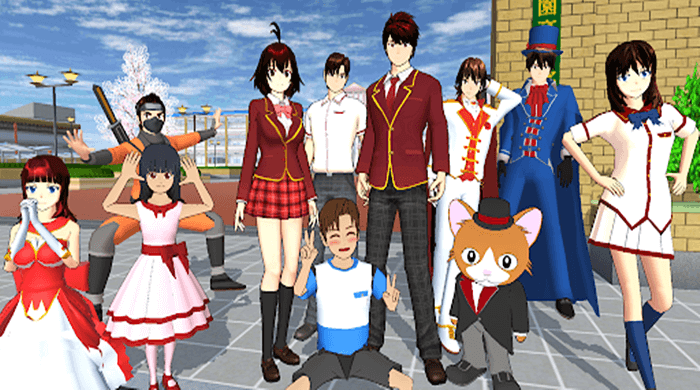 The graphics of Sakura School Simulator are full of bright Japanese manga style, making it easy for players to accept. However, the shape has a similarity between the characters, making it difficult for players to identify. In return, the scenes in the game such as classrooms, roads, houses, … are similar to real life.
The gameplay
Starting the game, you have to create your own character image with available costumes and hairstyles. You can choose a peaceful life to integrate well with the community such as making friends, having a lover. Besides, you can also become a leader going to fight with others. Rest assured that no matter what role you play, you will not die, but only faint when injured.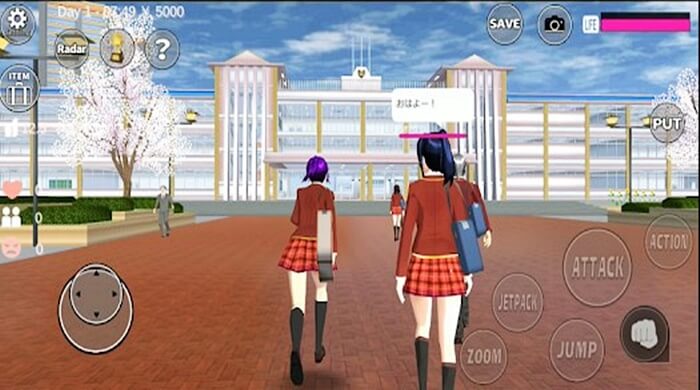 Similar to other simulation titles, your choices in all situations will affect the ending of the game. Every day, the game gives you a number of tasks to perform such as going to school, making friends, or talking to someone. After completing, you will be rewarded with money and unlock many new costumes and hairstyles.
Highlights
Role-playing game, simulating the Japanese educational environment
Allows customizing the appearance of the character
Plays the game in 3rd person
No details of violence
Free to create your own gameplay
Constantly updated content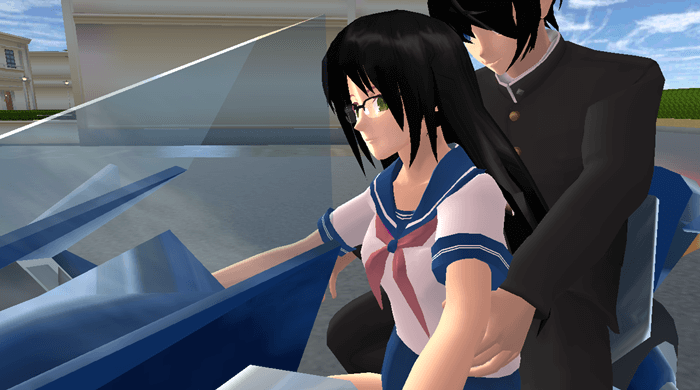 How to download Sakura School Simulator
Now, the game is available on all Android and iOS platforms, you can buy and download it now to experience it right away!
Conclusion
Thanks to the ability to allow players to create a lot of things according to their own wishes in the game, Sakura School Simulator has a huge appeal. If you love open-ended RPG games, this is a great choice!