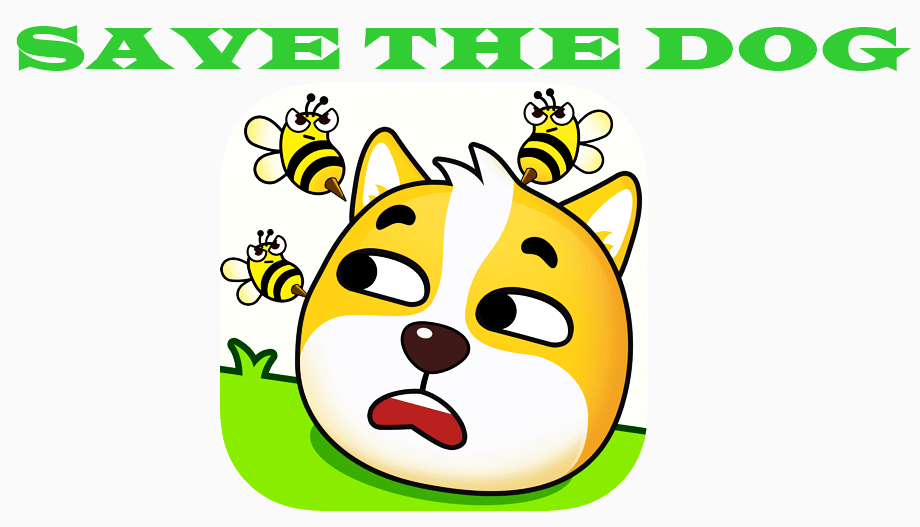 Save the Doge is a fun and addictive brain teaser game where you are tasked with protecting your dog from a swarm of bees by drawing freehand lines on the screen. Your mischievous and silly dog is curiously approaching the hive, so let's save it before it's too late!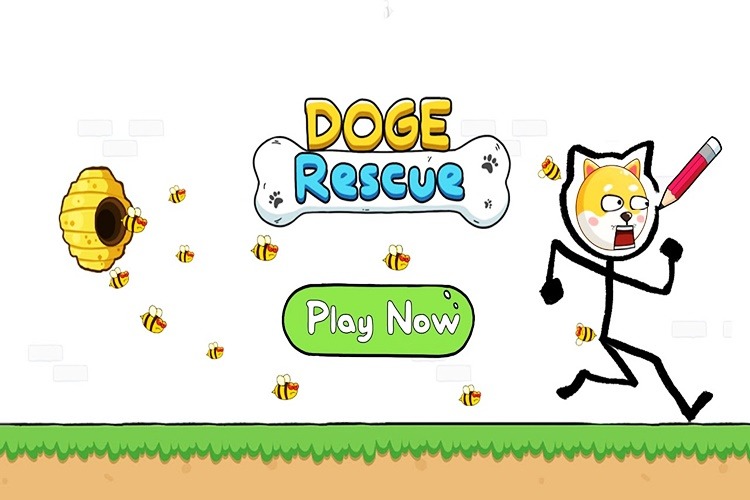 About Save The Dog
This is an intellectual puzzle game developed by MIRACLE. The game has a simple configuration, so the capacity is also quite light.
Your main task is to draw a picture to rescue the puppy from being stung by bees. Each level in Save the Doge is a test of the player's imagination and IQ puzzle, when each time the Doge is placed in a different position. Based on the location of the hive, the position of the dog, and the platforms that the player will draw appropriately. The more you play, the more difficult the levels will increase.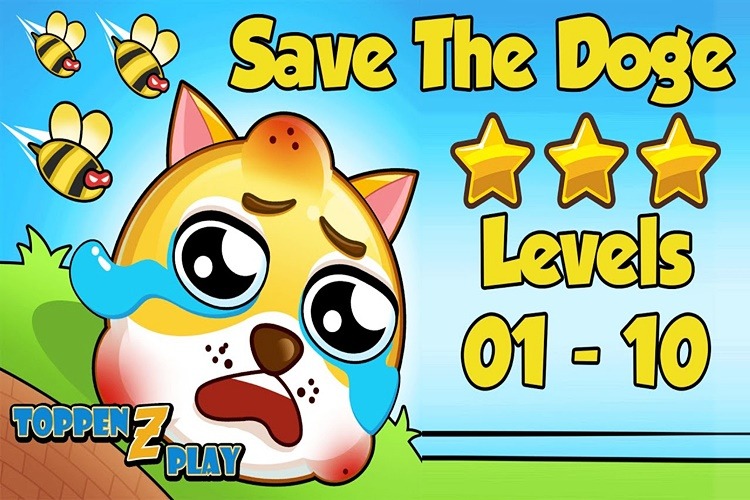 How to play Save The Dog
You touch your finger on the screen and draw a line with any shape to help protect your poor dog from the attack of a large swarm of bees. After lifting your finger from the screen, within 06 seconds, if your dog is not stung by a bee or died from other accidents, you will pass the level and advance to the next level. Note that your drawing process must be seamless, which means do not take your hand off the phone or tablet screen when you have not finished drawing.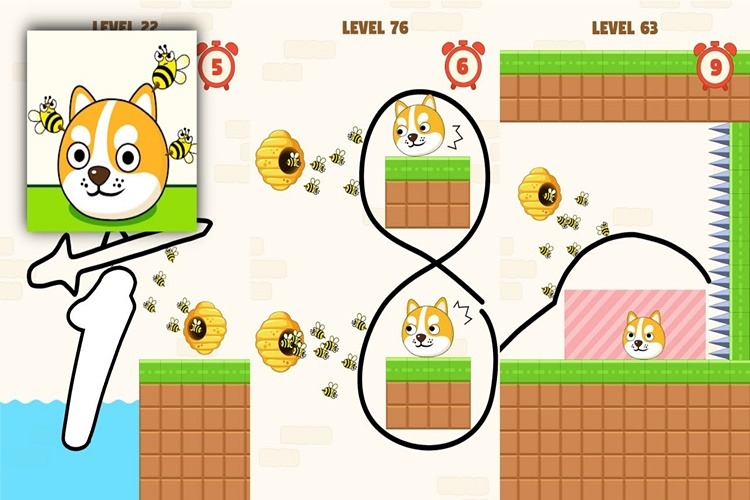 At some levels, you must avoid the dog falling into the water or hitting the sharp iron stakes. In addition, there are also stages where gamers not only have to protect one but sometimes 2 or even all 3 Doge at the same time.
You can get help by clicking on Light bulb icon, the system will suggest how to draw the dog protection. Gems are materials for players to purchase bits of help and hints.
Best bits
Beautiful graphics, intuitive and user-friendly interface
Almost 150 exciting puzzles with the difficulty increasing through each level
Challenge the creativity and thinking of players
A leaderboard system to compare high and low scores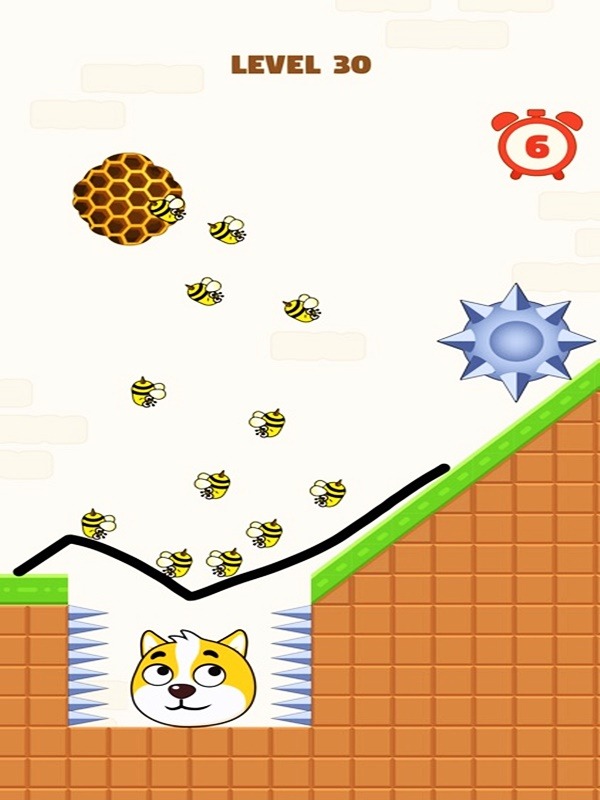 How to download Save The Dog
You can download the game Save The Dog to Android and iOS phones for free at ease. Here's how:
Step 1: Access the official link of Save The Dog on Google Play Store or AppStore at the top of this article.
Step 2: Click Install.
Step 3: Wait for the game to install on your phone. Click Next to access all the permissions.
Step 4: When the installation is complete, open and enjoy the game.
In general, Save The Dog is a fun game to play on mobile phones in your leisure time as its easy gameplay and cute dog expressions cannot piss you off at all!