Ultimate Draft Soccer is a new mobile game in the football genre that is currently open for pre-registration for Android gamers.
About Ultimate Draft Soccer
Ultimate Draft Soccer, a new football game from the team at First Touch Games Ltd., award winning makers of other smash hit football games including Dream League Soccer, Score! Hero, and Score! Match.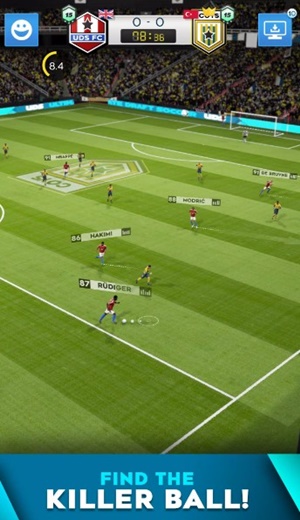 In this new product, the developers have aimed to simplify the gameplay, with 90 seconds of thrill corresponding to 90 minutes of real life.
The gameplay
Ultimate Draft Soccer is a blend of strategic team management and engaging soccer matches. Players have the opportunity to build their dream teams from an extensive roster of real-world players, each with their own unique strengths and abilities. The drafting process involves careful consideration of player attributes, positions, and formations to create a winning combination.
Once the team is set, it's time to hit the pitch. The game offers both single-player and multiplayer modes, allowing players to compete against AI-controlled teams or challenge their friends and other players globally. The matches are designed to be fast-paced, allowing players to experience the excitement of scoring goals, executing skillful moves, and making crucial defensive plays.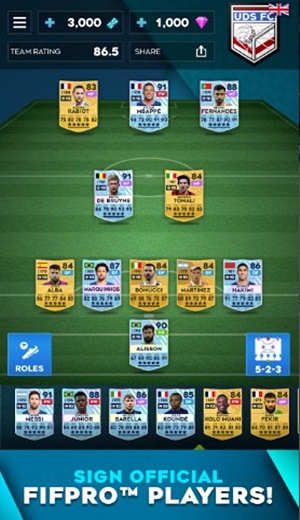 Best features
Drafting Strategy: The drafting phase is where players' decision-making skills shine. The strategic element of selecting the right players and forming a cohesive team adds depth to the game.
Realistic Graphics: First Touch Games Ltd. has spared no effort in delivering stunning graphics that replicate the intensity of a real soccer match. Player models, stadiums, and animations contribute to an immersive experience.
Live Events and Challenges: Ultimate Draft Soccer frequently updates with live events and challenges that keep the gameplay fresh and engaging. These events often feature unique rewards and test players' skills in various scenarios.
Player Development: As you progress, you'll have the chance to improve your players' skills, unlock new abilities, and enhance their overall performance. This adds a layer of personalization and growth to the game.
Global Multiplayer: Compete against players from around the world in real-time matches. Test your strategies against different playing styles and rise in the global rankings.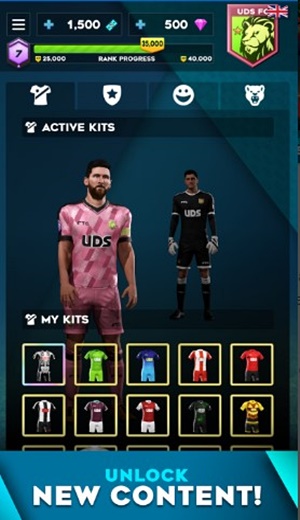 How to download Ultimate Draft Soccer on mobile
Head to the Google Play Store or click here to download the latest version of Ultimate Draft Soccer on your mobile device. After installation, launch the game and embark on your soccer journey!
Final thoughts
Ultimate Draft Soccer represents a successful fusion of sports and strategy gaming, catering to soccer enthusiasts and gamers alike. Its drafting mechanics, realistic graphics, and engaging gameplay make it a standout choice for those seeking an exciting mobile gaming experience.