Unknown Knights: Pixel RPG is a tactical role-playing game with a large number of heroes for players to collect and use. Let's dive into the exploration of a rich and immersive world filled with knights from all walks of life!
About Unknown Knights: Pixel RPG
Unknown Knights: Pixel RPG is a role-playing game developed and published by CookApps. The game takes players into a fantasy world, where knights from all times and all countries gather here. You will be the one to take these generals under your command to fight against the dark forces.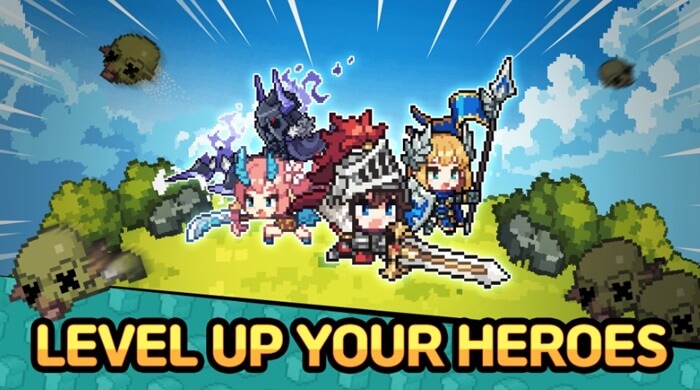 The heroes in the game have many different skills, from using swords to archery, the player's job is to use them at the right time as well as create a reasonable team so they can support each other in combat.
The classic pixel style graphics but modern gameplay makes gamers feel both familiar and strange. The huge amount of equipment will also motivate players to collect the best items for their heroes. Besides, many different game modes help players never feel bored when entering the world of Unknown Knights: Pixel RPG.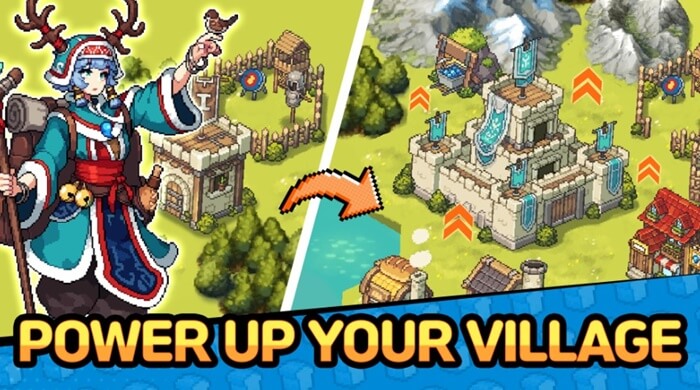 The gameplay
The gameplay of Unknown Knights: Pixel RPG is a delightful blend of exploration, combat, and character progression. Set in a magical fantasy world, players assume the role of a courageous knight, tasked with unraveling the secrets of an ancient kingdom plagued by darkness and chaos.
As you venture through various beautifully designed pixelated landscapes, you'll encounter a multitude of creatures, challenges, and quests. Engaging in strategic turn-based battles, you'll need to assemble a diverse party of heroes, each with their own unique abilities, and devise cunning tactics to conquer formidable foes and bosses. The game offers an extensive crafting system, allowing players to forge and enhance their weapons and equipment, adding a layer of depth and personalization to their characters.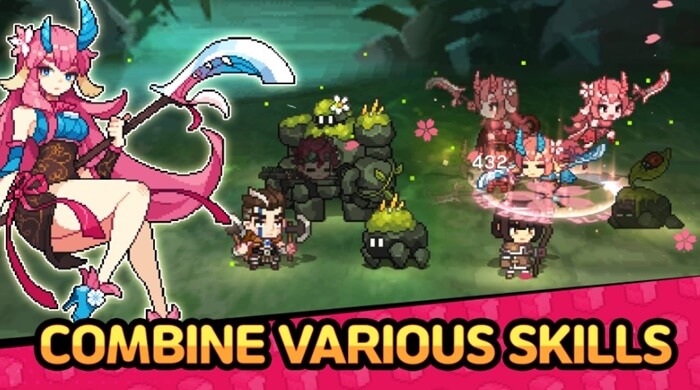 How to download Unknown Knights: Pixel RPG on mobile
Open your device's Google Play Store or access it here.
In the search bar, type "Unknown Knights: Pixel RPG."
Locate the game in the search results and tap on it.
Click the "Download" or "Install" button, and the game will start downloading to your device.
Once the download is complete, you can launch the game and begin your epic journey.
Conclusion
Whether you're a veteran of classic pixelated adventures or new to the genre, Unknown Knights: Pixel RPG offers a delightful and engaging experience that's well worth the download. Embark on your quest today and uncover the secrets of the pixelated kingdom. Your epic adventure awaits!