Supposedly it is based on the famous game GTA, Vice Online is one of the open world role-playing adventure games. If you like to explore the underworld and hidden corners of the criminal world, you will be fascinated by this game.
About Vice Online
Vice Online is an open-world multiplayer action role-playing game with a horizontal screen interface published by Jarvi Games Ltd. At the beginning of the game, you can choose the character's gender, hairstyle, face type, hair color, skin color and outfit, then you will name and choose the character's avatar.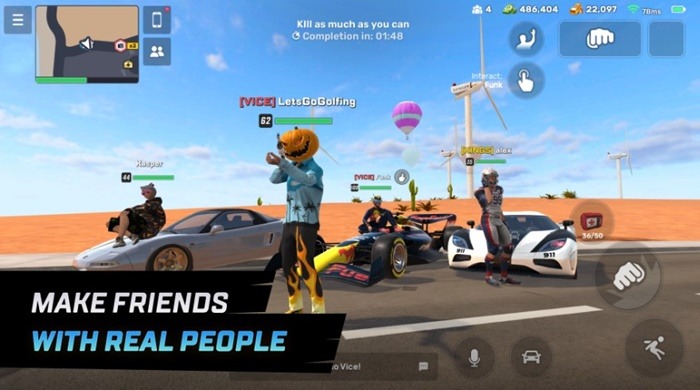 The game is considered a copy of the famous games GTA Vice City, GTA San Andreas and many other games, with an underworld context as well as gangs, gangsters,…
The high-definition 3D graphics help players observe through a third-person perspective in the most comprehensive way. Also, the movement of the characters is quite smooth and comes with a large open world map that closely matches today's modern society.
The gameplay
The gameplay of Vice Online is full of freedom when you freely explore the large open world as well as participate in activities from racing, car tuning, and traveling with friends on the roads; as well as exploring numerous locations, from urban, desert, beach, airport to harbor, trails, marina and high-end areas, construction sites, etc. Here, you will find high-speed racing, gunfights, chases and police escapes in Drift and PvP modes.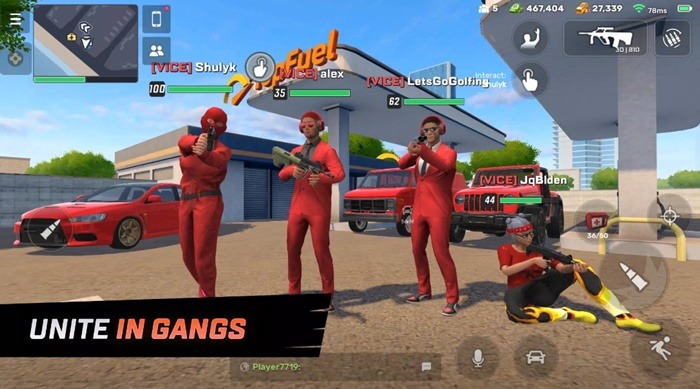 You can try in the game things that are not legal in real life, such as building gangs, creating forces, creating territory in the underworld in cities, you can even open your own business. With friends and like-minded people, do everything you think is appropriate to conquer the world of Vice Online!
Highlights
Free to download and play on Android
Breathtaking graphics
Tailored characters to preferences
Drift and PvP
Frequent updates, events, and new content
How to download Vice Online on mobile
Downloading Vice Online onto your mobile device is a straightforward process as the game is currently available on the Android platform through Google Play Store and the developer's homepage, you can download the game to experience immediately.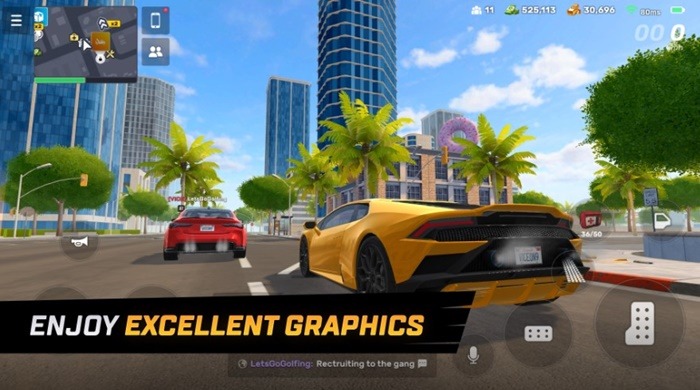 Conclusion
Despite being compared with GTA, Vice Online by Jarvi Games Ltd has still proven itself as a standout title in the world of mobile gaming. Its real-time combat, character customization, and captivating gameplay make it a must-play for fans of role-playing games.