Watermelon Game (スイカゲーム), a casual game from THE MESSAGE Co., Ltd., is stirring up the gaming community with its dollar gameplay and cute visuals!
About Watermelon Game
Watermelon Game is a Tetris style fruit puzzle game in which players must place fruits such as Watermelons, Melons, Pineapples and other fruits into boxes so that they do not cross the line above.
Although this is just a simple casual game, it makes players addicted because they can easily start a new level quickly without recharging or anything. It all depends on the ability to judge and like the player's quick reflexes.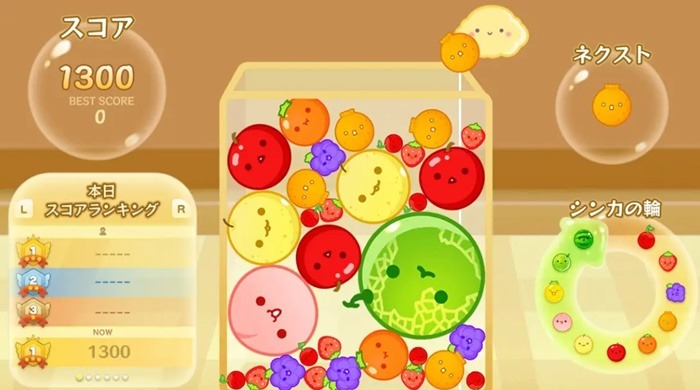 The graphics are not too superior compared to other games of the same genre, but with a bright color scheme plus a variety of themes such as fruits, candies, and planets, it is still difficult for players to get bored. throughout the game.
The gameplay
Players basically need to drop 2 circular items of the same shape to create a larger item and get more points. Fruits of the same type can be combined to grow into a larger fruit, helping to multiply the player's score many times. The largest obtainable fruit is the Watermelon and the object of the game is to achieve the highest possible score before the box is full. Your goal is to get Watermelon by combining all the fruits.
The game will last until the player has too many items to hold and ends the level. In addition, players can save scores after each level as well as challenge friends to see who is truly the master of reflexes.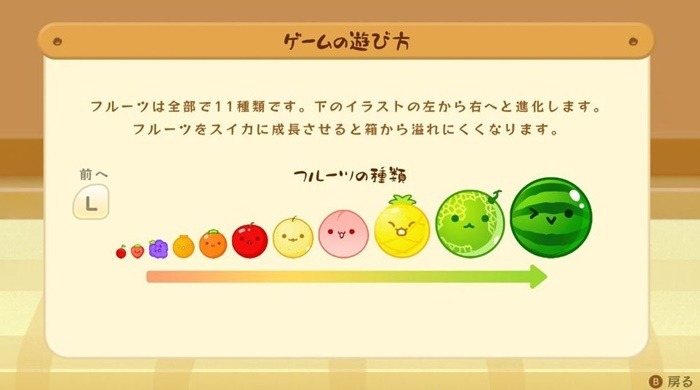 Tips for Watermelon Game
Combine fruits quickly to form larger ones and avoid running out of space.
Think about where you drop the fruit. For example, if you have two melons, put them together to make a pineapple.
Try to create combos. Combo is when you combine two or more fruits at the same time. Combos will give you higher scores than merging individual fruits.
Don't worry about making mistakes. There is no perfect way to play. Try different ways of playing each other and see what fun happens.
How to download Watermelon Game on mobile
For Android:
Open the Google Play Store.
Use the search bar to look for "Watermelon Game."
Select the game from the search results.
Tap "Install" to download and install the game on your device.
For iOS (iPhone/iPad):
Launch the App Store.
Use the search function to find "Watermelon Game."
Tap the game's icon in the search results.
Press the "Get" button to download and install the game on your iOS device.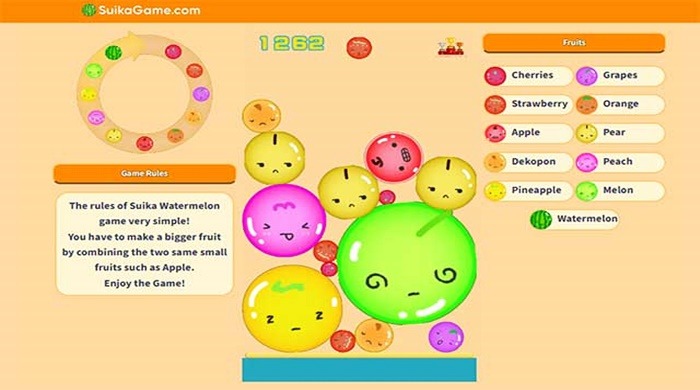 Conclusion
Watermelon Game is a delightful addition to the world of casual mobile gaming. Its simple yet challenging gameplay, entertaining graphics, and competitive elements make it a must-try for those seeking a quick dose of fun.