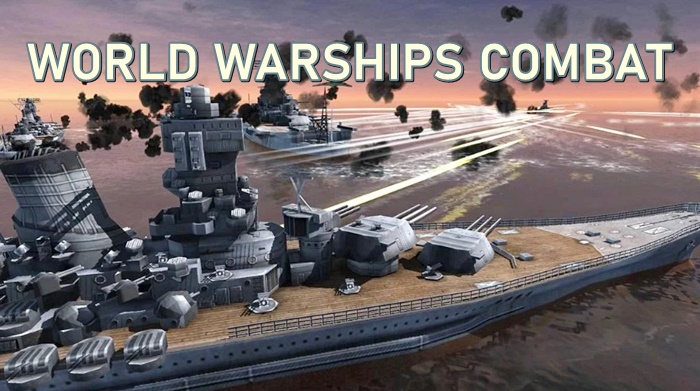 If you like giant aircraft carriers or fiery battles at sea? World Warships Combat will satisfy all you want. Coming to World Warships Combat, players will return in time to the 20th century, and be prepared to take on your enemies on the high seas, by commanding your naval vessel and destroying your opponent's ships.
About World Warships Combat
World Warships Combat is a naval battle game produced by Blade of Game. The game offers a wide selection of gunboats, aircraft carriers, and fighter jets to prepare for a fiery battle at sea.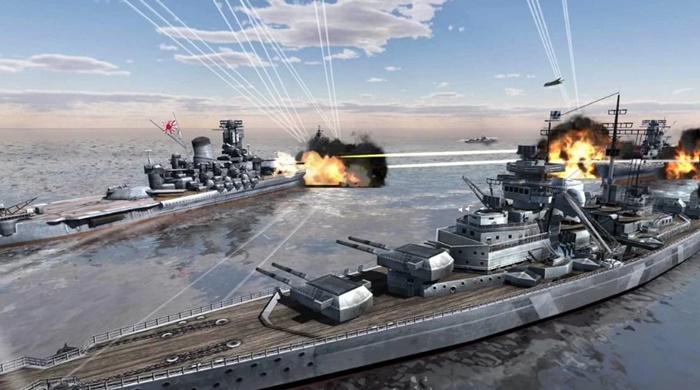 The game provides players with 6 large maps and more than 72 different small and varied levels. With each initial small game screen, the machine will start gently with a few small ships but do not belittle because when you reach the 6th or 12th level, you will have to face the Boss ship.
Equipped with detailed 3D graphics, World Warships Combat gives players the true feeling of each fierce war through the effects of fire and explosion, as well as the impressive smoke of guns covering the screen. The background music is quite small, sometimes creating a boring scene.
The gameplay
At the beginning of the game you will only have a small battleship with five cannons, but when they fire at the same time, it still feels extremely powerful, which is largely due to the explosive sound.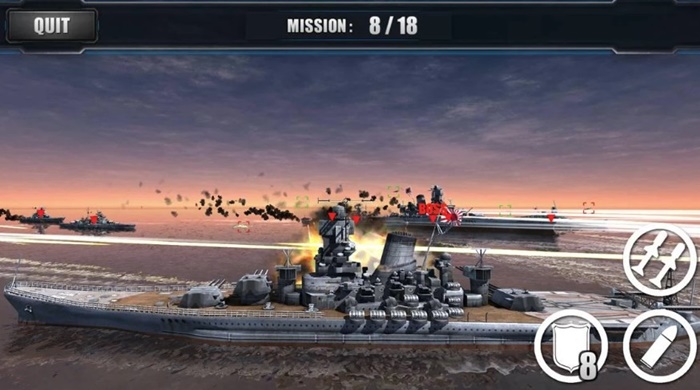 Buying a new ship or upgrading an existing ship are two options to increase your combat ability. Each ship has four main stats: Attack – depends on the number of cannons equipped and the explosive power of bullets, Armor, Speed, and Reload rate.
The battleship is controlled by swiping your finger on the left side of the screen, the right side of the screen is used to rotate the camera and use artillery, missiles, and shields. All weapons have a reload time after firing, and the protection ring is limited to the number of uses. The feeling of controlling the ship is quite smooth, but in return it is unscientific in the physics mechanism.
Main features
Varied and powerful weapons could be used in any situation
Cutting-edge 3D graphic
Battleships in real history
Beautiful environments
Smooth and simple ship control system
Easy to learn hard to master
Exciting VFX effect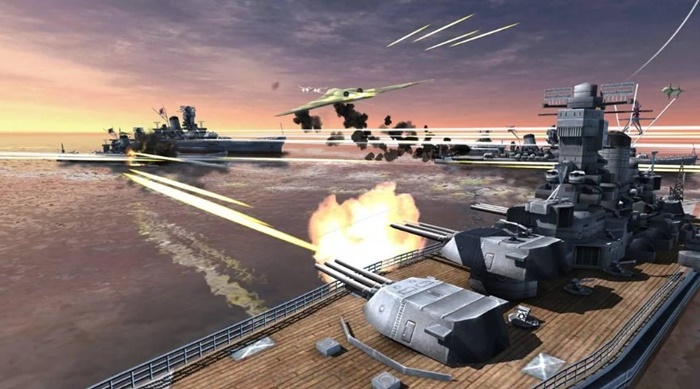 How to download World Warships Combat
World Warships Combat is only available to download and install for free on Google Play Store, so, you can access here to directly get the game to your device.
To conclude
It can be said that the visuals combined with simple gameplay along with an open and unlimited space have created conditions for World Warships Combat to become a phenomenon in recent times. If you need to find an entertaining game full of action and fast-paced elements, then this title can be a great choice.