Yu-Gi-Oh! is a pretty famous manga about magical cards. If your childhood is associated with this movie, let's throwback your childhood through the mobile game Yu-Gi-Oh! Duel Links!
About Yu-Gi-Oh! Duel Links
Yu-Gi-Oh! Duel Links brings gamers to the world of the authentic manga of the same name. Moreover, the game delves into Duel World – a type of guild where you can challenge any gladiator.
Yu-Gi-Oh! Duel Links is mainly developed based on the prototype details of the animated series of the same name. Seto Kaiba has created a virtual world "Duel Links" to bring together the best card players to be able to compete with each other.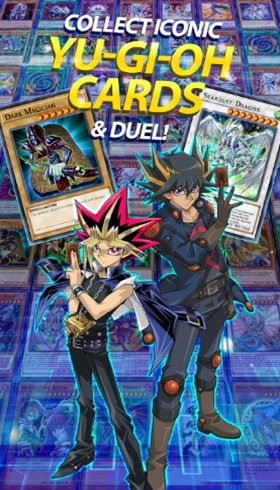 Players can choose 1 of 2 main characters given at the beginning of the game to fight in card battles. The goal is to win every arena, then unlock new characters.
The gameplay
The gameplay of Yu-Gi-Oh! Duel Links is quite simple, mostly 1v1. Each side will own 4,000 life points, and the winner will be the one who survives when the opponent's life point reaches 0.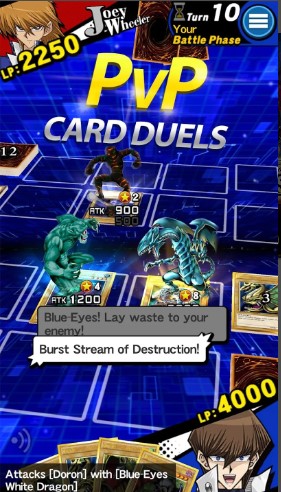 You will use monster summoning cards to attack the opponent's other cards. If there are no defensive cards left on their table, your monster will be allowed to attack the life bar of the enemy, dealing damage equal to the damage shown on the card.
Players will be able to use "trap" or "magic" cards, or monster skills to their advantage. It could be an increase in life points, or sometimes counter-damage side effects.
Highlights
All the cards from the movie Yu-Gi-Oh! are fully featured in the game.
Game graphics combine 2D and 3D to make the game screen vivid and attractive.
Players must calculate a reasonable way to win with the opponent.
Each card has its own characteristics, making each battle exciting.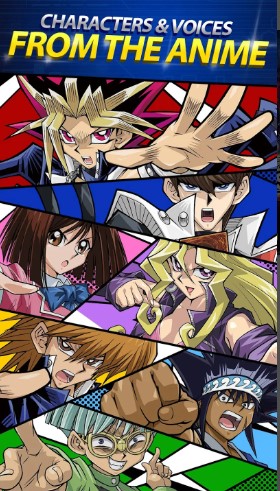 How to download Yu-Gi-Oh! Duel Links on mobile
With its charisma, when available for the mobile platform, Yu-Gi-Oh! Duel Links has turned into a frenzy among the gaming community. Players can visit Google Play or App Store to download the latest version of the game right now!