Product Description
Empires & Puzzles Epic Match 3 by Small Giant Games is a diamond game genre with a completely new gameplay, combining elements of role-playing, fighting and building epic castles with attractive competition screens.
The warriors in the game are quite diverse and possess various powers of different systems such as earth, wood, fire, and water. You can also buy weapons or energy for them in the shop.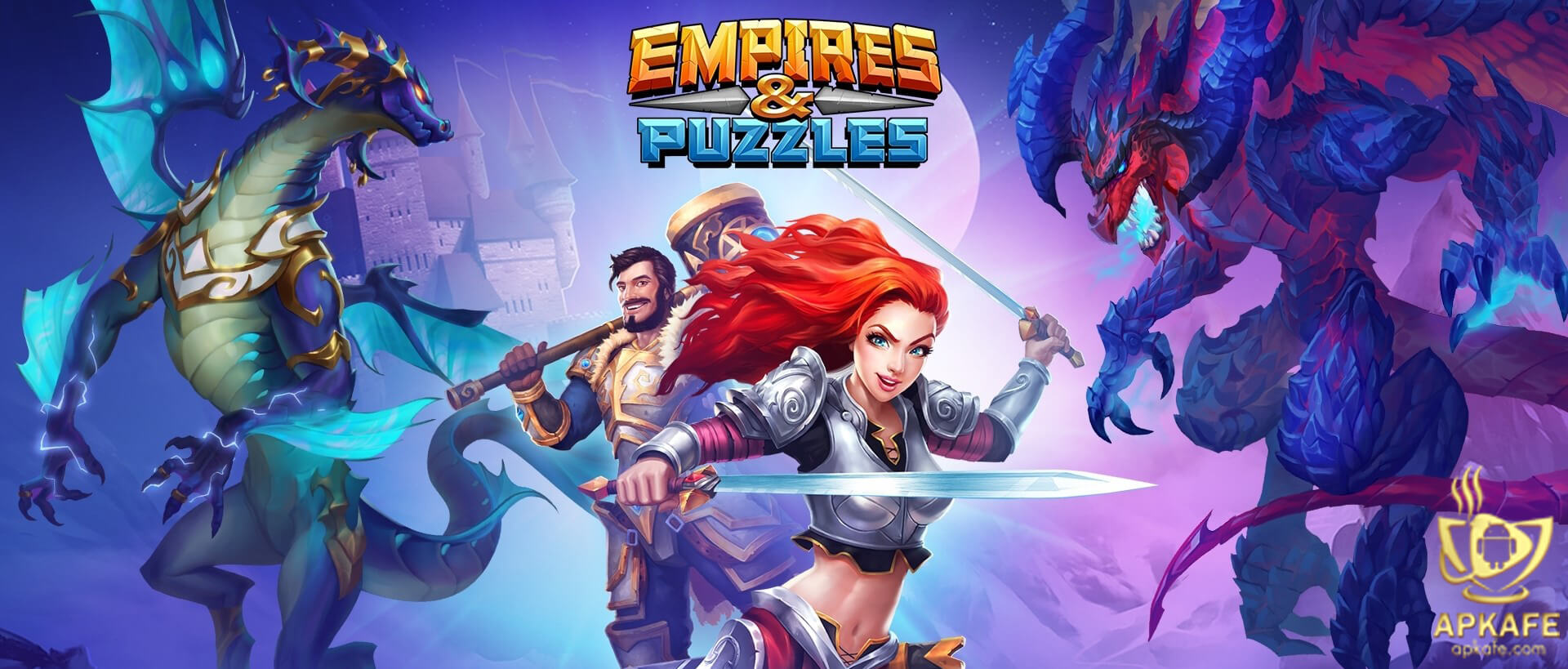 Currently, different versions of Empires & Puzzles: Epic Match 3 hack mod APK have appeared. With these versions, you will have more chances to encounter low damage enemies, allowing you to win consecutively without the need for a very-skilled fighter.
The gameplay of Empires & Puzzles: Epic Match 3
The gameplay is very simple; you will arrange at least 3 cells with the same shape and color in a horizontal, vertical, T or L row. At that time, the warriors will appear and perform attacks against the monsters. Players have 2 main tasks, build castles and fight monsters that occupy the cities. You have to reclaim that city area and expand your territory. 
You will gradually progress through missions against a series of bad guys in the challenging single player mode. Here you will find the difficulty reasonably increased, and the requirements to get the next champion are always within reach to encourage you to keep playing.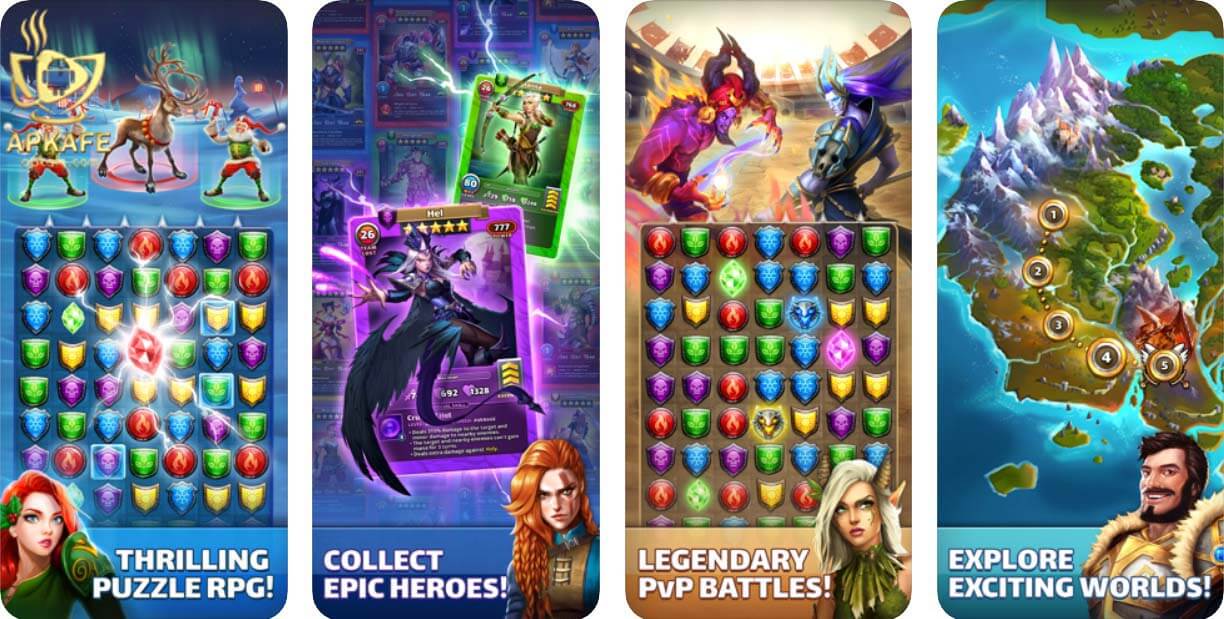 Best bits
Easy gameplay: Players just have to arrange the cells with the same shape and color in certain rules to win.

Nice interface and graphics: 2D images are quite nice, detailed descriptions such as warriors, castles, training buildings, hospitals, weapons, etc., help players visualize more easily. .

Team Up: This feature helps you build a stronger and stronger team of 5, quickly unlocking PvP combat, challenges for your alliance, as well as helping you get to the top. 5 star legendary generals. Play with your friends in online raid battles for more fun!

Match 3 System: Use the game's matching system to damage enemies.

Hero Collecting: Without your hero, you won't be able to do anything with your enemies. So summon, collect and send them out to fight for you.
How to download Empire & Puzzles: Epic Match 3 APK
To download Empire & Puzzles: Epic Match 3 APK for mobile devices, you need to have Android 5.0+ and OS 11.0+.
Step 1: Go to the link of the application at the App Store or Google Play via the following link we provide above the article.
Step 2: Click the "GET" button to install the application on your device.
Step 3: Wait after the installation is done, run the app and enjoy!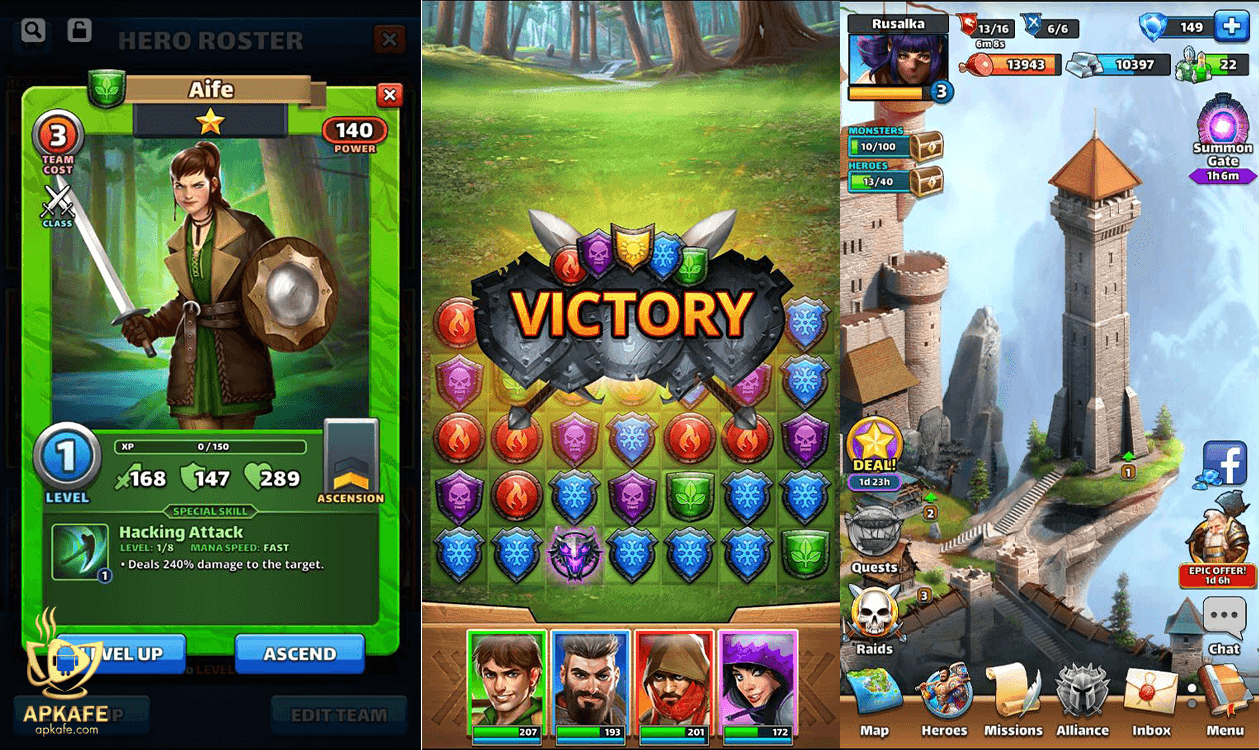 Final words
Empires & Puzzles: Epic Match 3 will captivate you from the very first minute and guide you carefully as you explore a world filled with superhuman heroes and dangerously resurrected corpses.