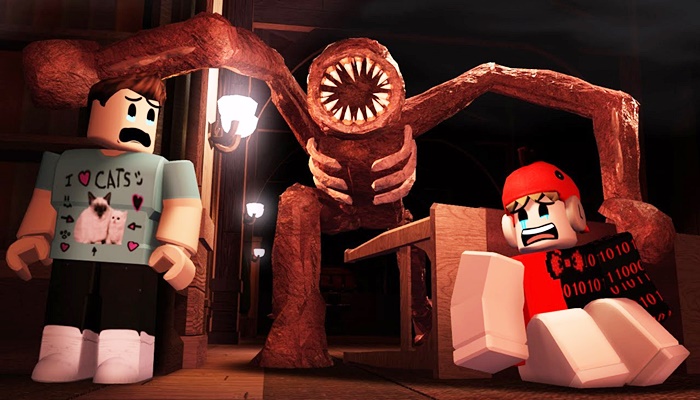 As one of the cult server games on the Roblox platform, Doors is attracting a lot of players thanks to its first-person, puzzle-solving horror genre. The player's task is to unlock the puzzles in the game room, escape from the horror monsters that are chasing after.
What is Roblox Doors game?
Developed by LSPLASH, Roblox Doors is a first-person horror game where you will have to try to survive to the end of the level by unlocking doors. Some doors will lead you to your death, and some will require you to complete a puzzle to unlock them.
The more you want to go further and stay alive in this game, the higher you will score on the achievement leaderboard. There are many different modes for you to play alone or with friends.
In addition to those sentences with interesting high logic, Doors also brings a unique feeling because the graphics, although simple, have high fidelity horror colors, causing great obsession.
The gameplay
Roblox Doors has a familiar but not boring gameplay. Players will experience the thrill and fear of being chased and having to solve difficult puzzles. You have to explore a hotel with up to 100 rooms, and wandering in those rooms are horror monsters, ready to pounce to make you log out of life immediately.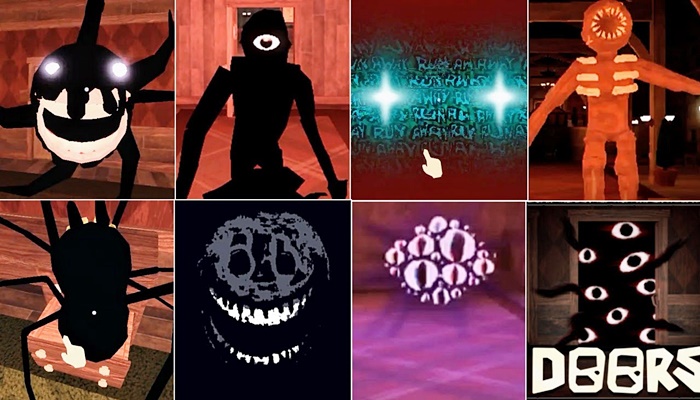 The game owns a group of monsters with scary shapes but full of intrigue and cunning in different coping strategies. These monsters are called entities, including Screech, Hide, Rush, Eyes, etc. With an extremely diverse number of monsters with a completely unique behavior, surely Roblox Doors will not be predictable at all.
The player starts in the elevator and is given a run-of-the-mill store to buy the 4 available items: Vitamins, Keychains, Lighters, and Flashlights, which are also purchased and collected during the game.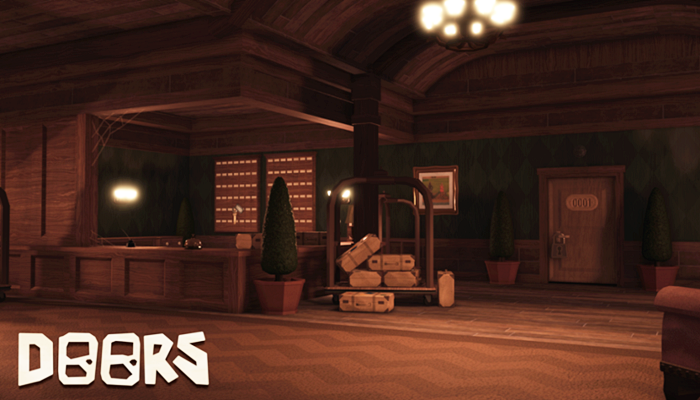 Final words
Doors challenges players to survive a night in a mansion that is stalked by all kinds of terrifying monsters, this is an atmosphere that gives you horror, heart-stopping moments. Who dares to imagine what could hide the paper behind each subsequent door opened. If you are brave enough, experience this exciting game and see if you can escape from this haunted mansion?