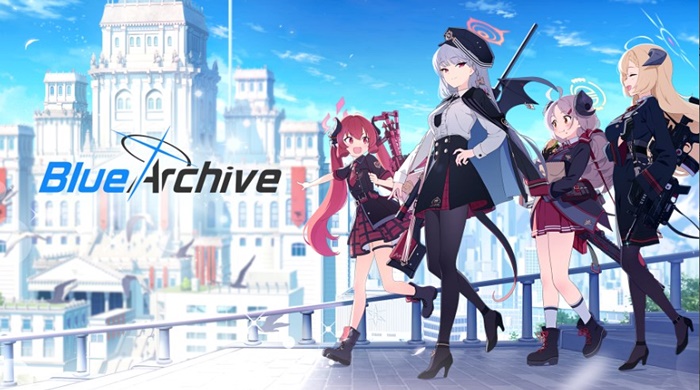 Blue Archive is a school simulation strategy game with student characters designed with cute chibi 3D graphics. Since its launch last year, the game has won a lot of love from players, with more than 1 million downloads on Google Play Store.
About Blue Archive
A product from NEXON, Blue Archive is an anime-style role-playing game released for free on mobile phones.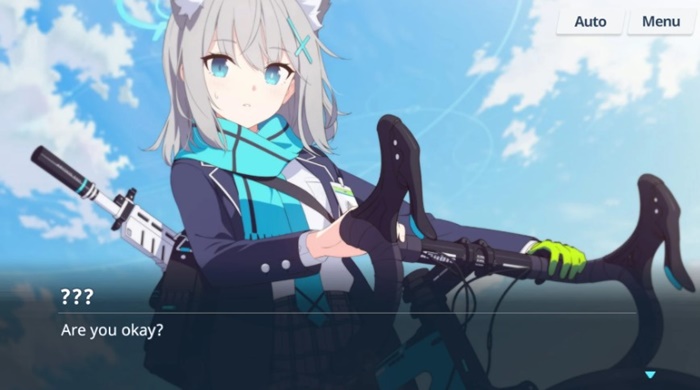 Blue Archive is an anime-themed RPG where the player takes the role of a homeroom teacher who leads students to solve school problems and challenges. Players can freely demonstrate the skills of the character to conquer the difficulties at each level.
The game has a cute character design, along with the context is also full of cherry blossoms like familiar anime scenes.
As it is released for free, Blue Archive makes money using the Gacha method. With more than 40 characters, there will be characters that are limited for a certain period of time.
The plot
Players will transform into a consultant for an organization called "Federal Investigative Club" with its headquarters located in the city of Kivotos. This large city is home to many academies, and you will be the manager and supervisor of a club with a lot of beautiful girls. This is actually an organization dedicated to protecting the peace of the city of Kivotos.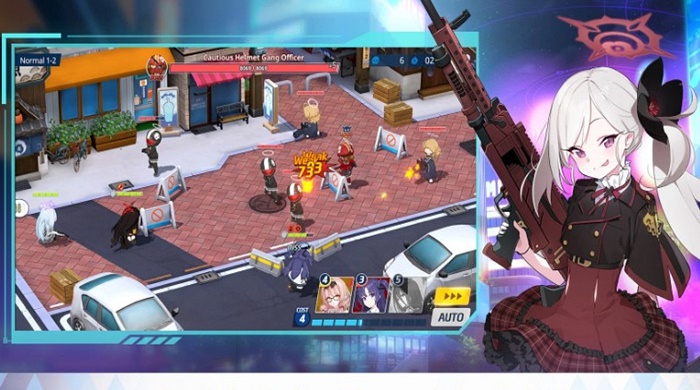 With your responsibility, you have to lead female students on a series of missions against evil underground forces to protect the peace of this lovely city.
The gameplay
Its gameplay is relatively simple compared to other strategy titles. With a top-down perspective, you will position the girls to build a squad of 4 to perform the task. These girls go directly to the battlefield and are called Strikers. Additionally, you can also add two girls as Special, who do not directly participate in the match but will allow you to use their skills.
You don't need to manipulate much because while the mission is in progress. The female students will aim to shoot at the enemies along the way, your job is simply to activate the characters' Ultimate skills.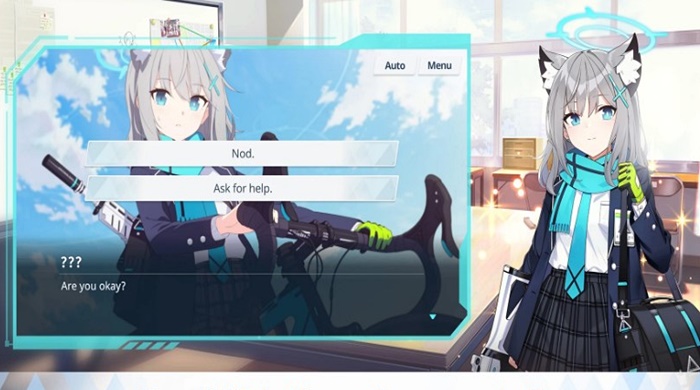 There are 3 types of ammunition to choose from: explosive bullets, and mystical bullets, and armor-piercing bullets. Each type of ammo is suitable for use against enemies with different health bars. For example, to deal with an enemy with a red health bar, using explosive bullets will deal a large amount of damage to the opponent, otherwise, if using other types of ammunition on this enemy, the damage will be reduced.
How to download Blue Archive for mobile
Blue Archive was first released in February 2021 for iOS and Android for free, so you can easily access Google Play Store and App Store to download the game to your device.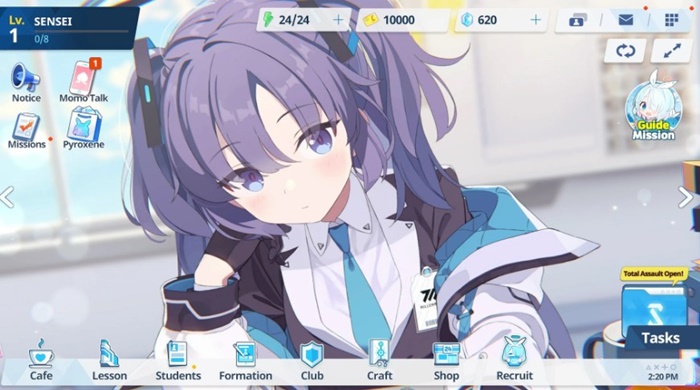 Final thoughts
Overall, Blue Archive is a nice RPG, with engaging gameplay and cute characters, suitable to play in your spare time.