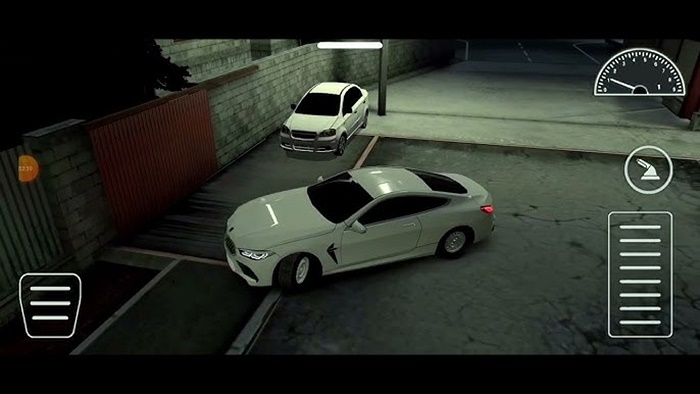 Developed by MISHIKinc, Caucasus Parking is a driving simulation game with sharp and extremely realistic 3D graphics.
About Caucasus Parking
Caucasus Parking is a simulation game that puts you in a driving challenge to park in the right spot. The game offers players the chance to drive modern, luxury cars on warm southern roads. However, your task is not only related to speed but also to driving technique to complete the challenge.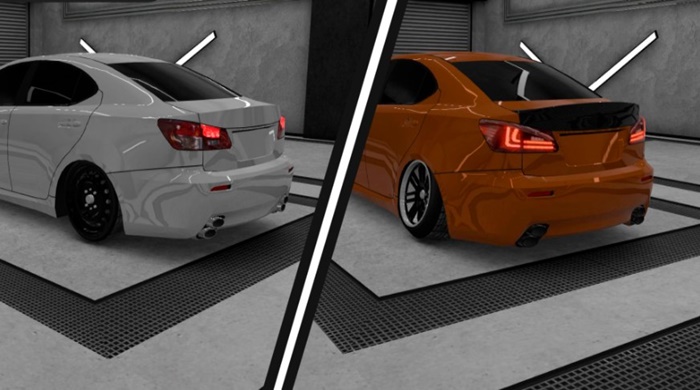 With an intuitive control system, you will experience the system more than 104 different levels. The difficulty of the game continuously increases to challenge your driving ability.
The gameplay
3D racing is too familiar, then Caucasus Parking does not exploit this topic. The game puts you in a parking game with super difficult challenges that require you to have good driving and situational skills.
The location of the place you need to park according to the assigned challenge will be displayed on the map, you just need to drive the car there and park at the right location to win. Besides, you need to complete parking missions to get coins to unlock your favorite car and gradually fill your car collection.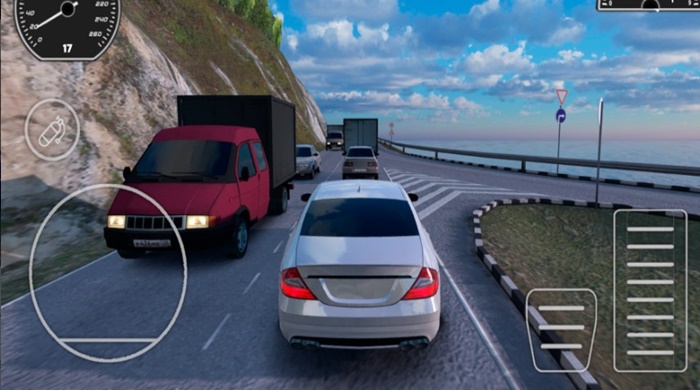 What sets Caucasus Parking apart
Realism: The game's attention to detail in vehicle physics and environmental elements creates an immersive experience that mirrors real-life parking challenges.
Diverse Vehicles: From sedans and SUVs to larger trucks, each vehicle type offers a different set of challenges, ensuring gameplay remains engaging and varied.
Stunning Environments: The game's backdrop is the breathtaking Caucasus region, beautifully recreated to provide players with visually appealing and distinct locations.
Challenge Variety: The game keeps players on their toes with a wide range of parking scenarios, ensuring that boredom is never an option.
Progression System: As players successfully conquer parking challenges, they unlock new vehicles and levels, providing a sense of accomplishment and motivation to keep improving.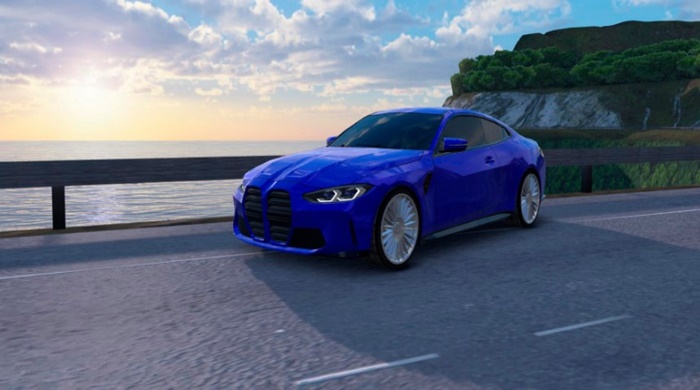 How to download Caucasus Parking on mobile
The game is designed to work seamlessly on a range of modern smartphones and tablets, ensuring a smooth experience for players.
If you're an iOS user, head to the App Store, search for "Caucasus Parking," and hit the download button. Meanwhile, Android users can find the game on the Google Play Store by searching for the same title and clicking on the install button.
Final thoughts
Caucasus Parking transforms parking into an addictive and rewarding experience. Whether you're a casual gamer looking for a new challenge or a parking enthusiast wanting to test your skills, the game offers something for everyone.