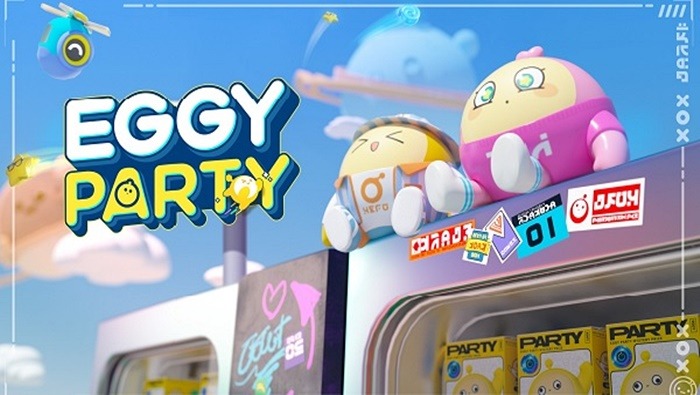 Eggy Party – a fun game developed by NetEase Games based on Mediatonic's game Fall Guys: Ultimate Knockout was launched globally this year.
About Eggy Party
Eggy Party belongs to the RPG genre combined with Battle Royale that allows multiple gamers to compete together on maps and overcome obstacles in different types of movements.
At first glance, this title seems similar to Fall Guys, but this game contains many new things. Especially after each level, with the bonus money you receive you can buy lovely outfits. Each time you level up, you have a number of potential points to increase your running speed or rolling speed to overcome other opponents.
The game boasts cute 3D graphics and funny egg character designs. The scenes recreate a large cloud city, immersing gamers in vibrant colored world.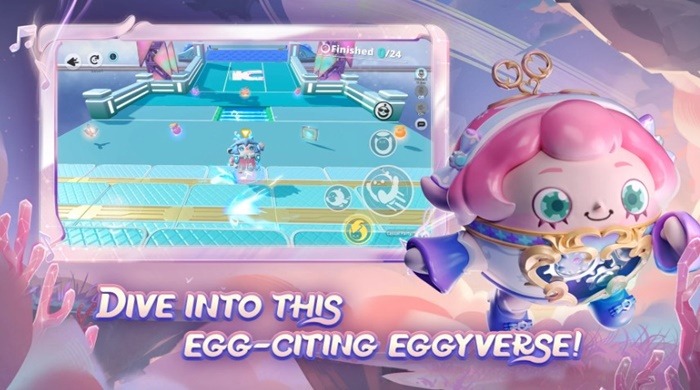 The gameplay
As a Battle Royale, Eggy Party gamers will play the role of an egg and participate in the journey of overcoming obstacles with others in fun minigames, such as jumping over obstacles, placing bombs or kicking soccer balls, etc.
You must control cleverly to avoid those obstacles as well as other players' pursuit to reach the finish line. With up to 32 players per game, going through many stressful qualifying rounds, the last remaining person is the champion of the competition.
Besides, the gamer's creativity is pushed through the feature Eggy Workshop, which allows players to freely build and create their own challenging maps set by themselves and shared with others.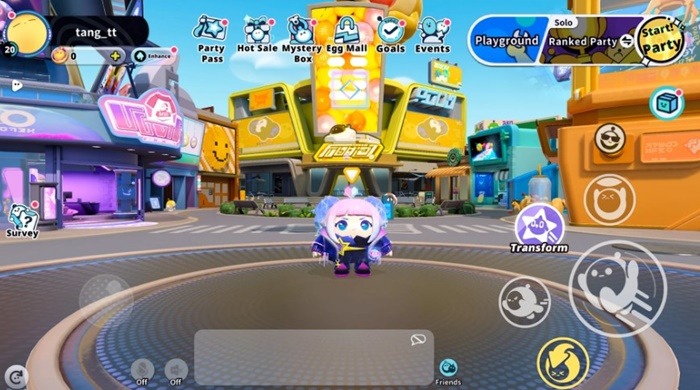 Best features
The colorful and whimsical world of Eggies is sure to make you smile, even in the heat of battle.
The diverse range of Eggie characters and their special abilities create countless strategic possibilities and keep the gameplay fresh and exciting.
Discover a variety of power-ups scattered around the map, from shields to speed boosts, which can turn the tide of the match in your favor.
Team up with friends or make new ones in multiplayer mode to create the ultimate Eggy Party squad.
How to download Eggy Party on mobile
Go to your device's app store, whether it's the Apple App Store for iOS or Google Play Store for Android.
In the search bar, type "Eggy Party" and hit enter.
Find the game in the search results and tap the "Download" or "Install" button.
Wait for the game to download and install on your device.
Once the installation is complete, open the game and start rolling with your Eggie in the Eggy Party world.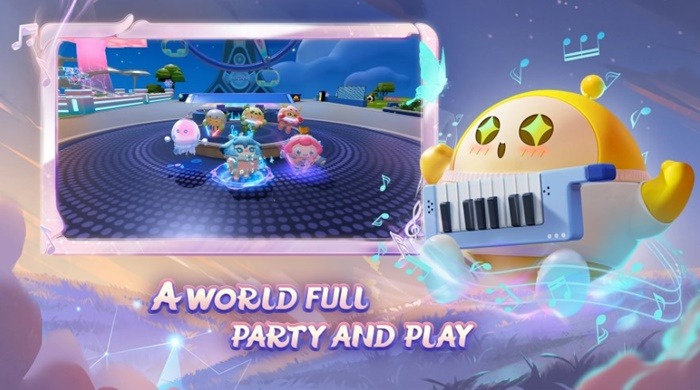 To conclude
Eggy Party is a breath of fresh air in the battle royale genre with its delightful aesthetics, unique gameplay mechanics, and constant stream of new content.
Download the game, and embark on a delightful adventure with your Eggie now!