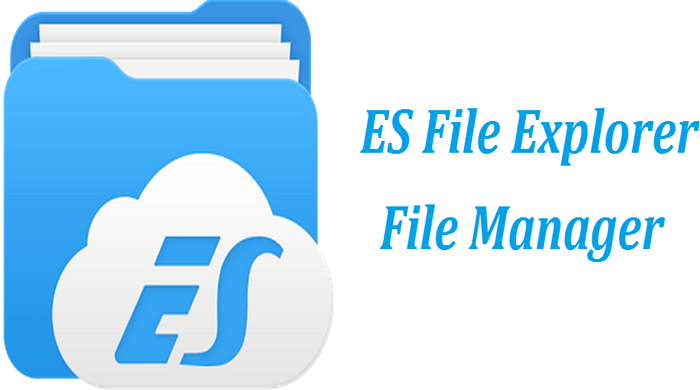 ES File Manager is an application to manage files, folders, and images on Android and iOS mobile devices, allowing users to quickly cut, compress, copy folders, and connect to computers.
About ES File Manager
ES File Explorer is a perfect, free-to-use file manager, compatible with most mobile devices. The app supports not only application management, media files, documents, and tasks but also supports cloud storage services like Dropbox, Google Drive, OneDrive, Box.net, etc. To date, this file manager has served more than 300 million users and has also been the number one File Manager application in the world.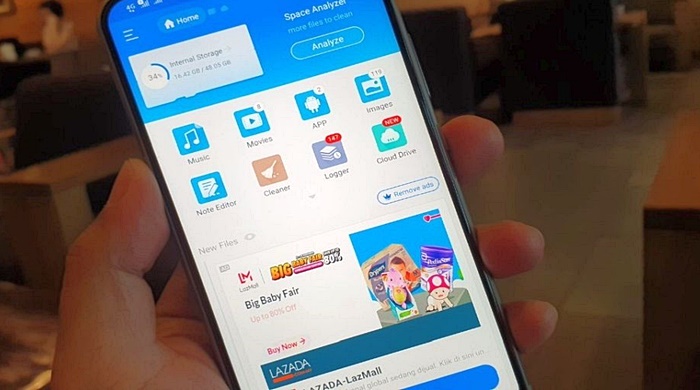 Currently, ES File Explorer supports 26 languages: English, Russian, Japanese, French, Spanish, German, Simplified Chinese, Traditional Chinese, Dutch, Italian, Hebrew, Vietnamese, Slovak, Czech, Hungarian, Ukrainian, Tamil, Catalan, Turkish, Lithuanian, Portuguese, Brazilian.
Its user interface is intuitive, partly due to some similarities in features set with File Explorer for Windows and because it does not require a complicated setup. The upper part gives you an overview of the number of pictures, music, movies, apps, and a summary of the memory used by these assets. It also has shortcuts for quick access to bookmarks and network-related tools.
Main features
Manage folders on memory card and phone easily
ES File Manager helps you manage folders easily by categorizing each type of folder for example Documents (documents), Images (images), and APK files,…, as well as arranging them in a certain order. . In addition, the application also supports you to convert folders from the memory card to the phone or vice versa simply.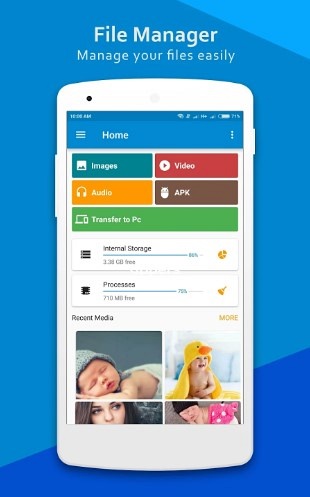 Connect to the computer quickly
Sometimes accessing folders on your computer with your phone and vice versa takes up a lot of your time. The ES File Manager application will allow you to connect to your computer for quick folder access.
Manage files through a multitude of commands
With ES File Manager, you can manage and work with folders like on a computer through numerous commands, such as Select, Copy, Cut, Compress, Extract, and so on.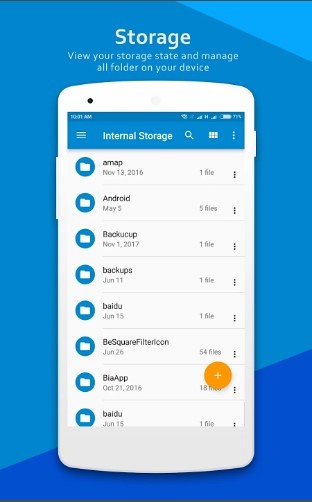 Export the IDs of your apps for easy tracking
The app also helps to export the ID code of each application on your phone for your convenience to track and backup or directly uninstall any application you want.
Highlights
Manage folders in memory cards and phones easily
The application can connect to the computer quickly
Cut, copy, delete, compress, extract,… convenient folders
Export the IDs of your apps for easy tracking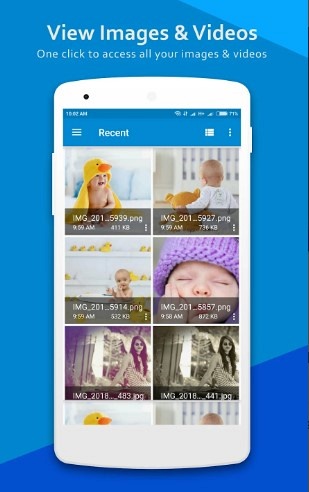 How to download ES File Explorer for mobile
The app is now available for free on both Google Play Store and AppStore. You can click on these links we provide to directly download and install it.
Conclusion
If you are looking for a folder management application with innumerable handy features, including quick connection to your computer, support for compressing, decompressing, copying, etc., for many types of folders. ES File Explorer is a right choice for you!