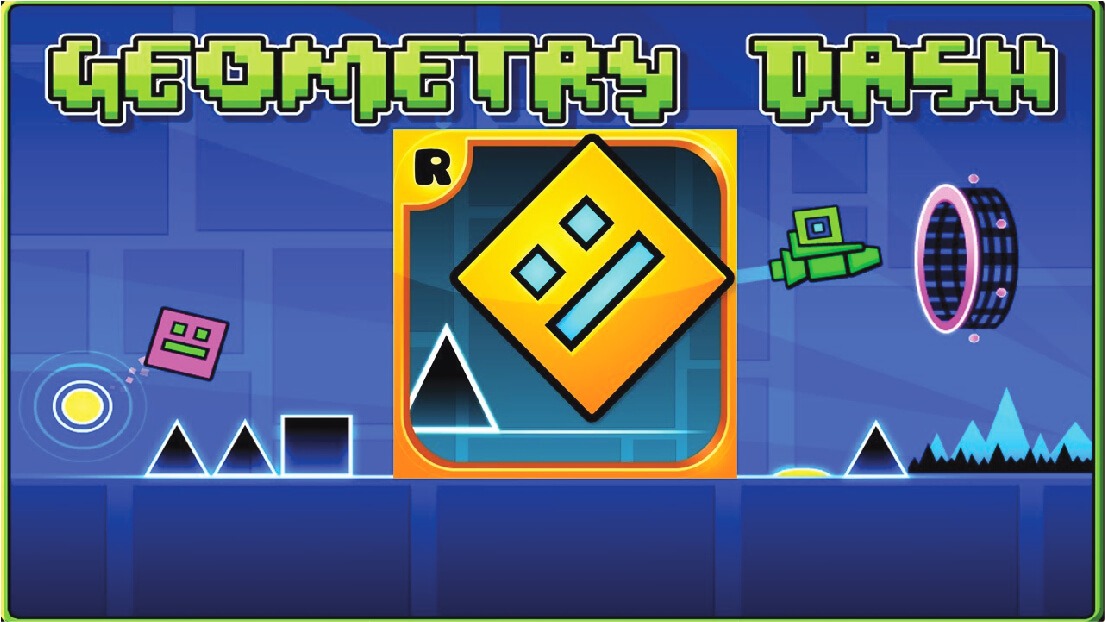 If you want to play an easy game yet later down getting harder, Geometry Dash is the right choice. What you need to do is press a button to jump over the obstacles to reach the gates. In each stage, your jumping style will change in proportion to the increasing difficulty of cubes and obstacles.
About Geometry Dash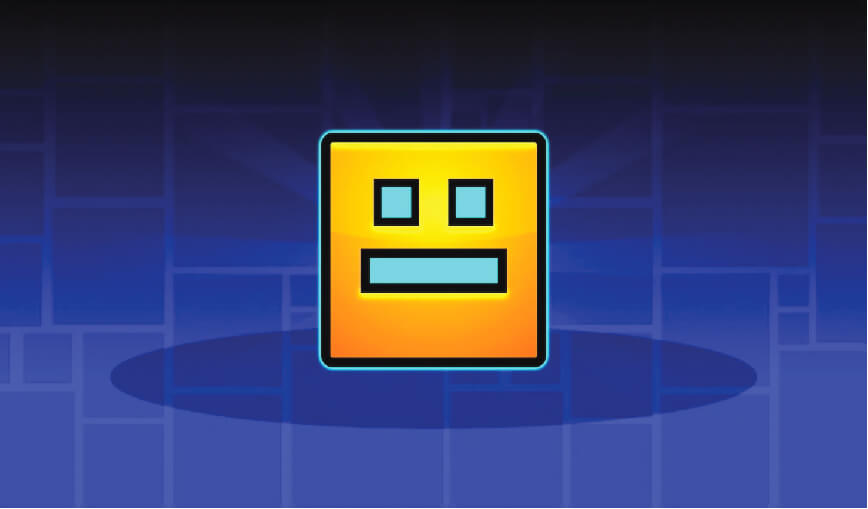 Geometry Dash APK is a series of music platform video games released in 2013 by RobTop. The game currently includes 21 official levels, in addition to extensive and custom levels created by the player themselves, such as Map Pack, Gauntlet, Hall Of Fame, Daily Level, and Weekly Demon.
At first, you can play a few normal levels in the free Geometry Dash version before getting to the full version with levels, like Finger Dash and Deadlocked. The higher the level, the more challenges increase, and to unlock the next level you need to collect coins, along with saving the orbs, keys, and diamonds at the current level.
After you complete all the Robtop levels, you can finally play Geometry Dash to the fullest. Overall, although the game seems difficult as when you die, you have to start the level all over again, once you get used to it, that kind of play becomes super enjoyable.
The gameplay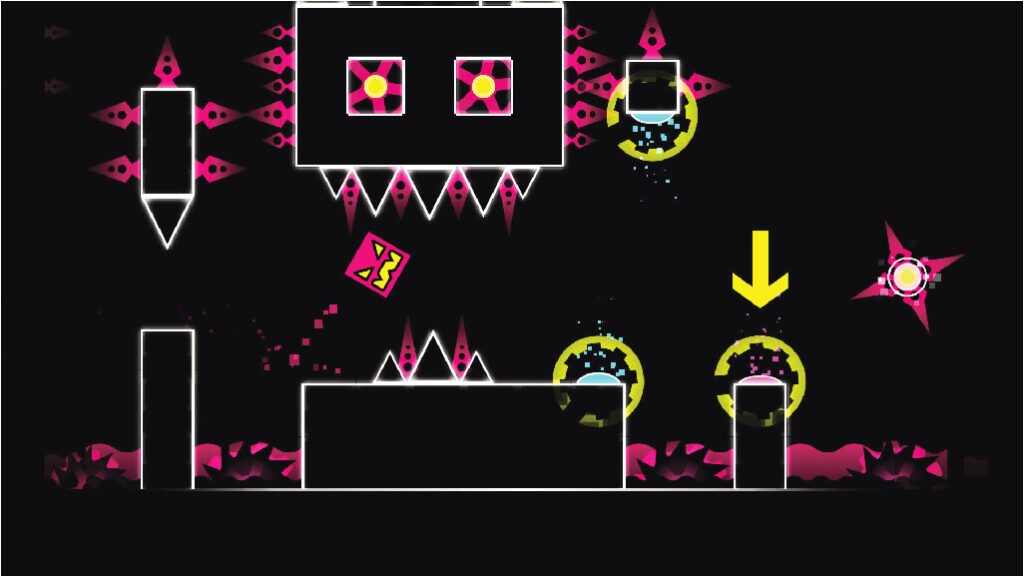 Geometry Dash APK's gameplay is rather simple. Players simply control the goofy-faced block to overcome obstacles ahead by pressing or holding the screen, to complete a level by reaching the endpoint. If the player hits an obstacle, the level will restart from the beginning. Timing and rhythm are also important parts of the game.
The block icons take the form of seven vehicles, each of which behaves differently with its own interaction. Once through a portal, you can change the other vehicle to reverse the critical direction, change its size and speed, mirror its movement direction, or shift travel time.
Game modes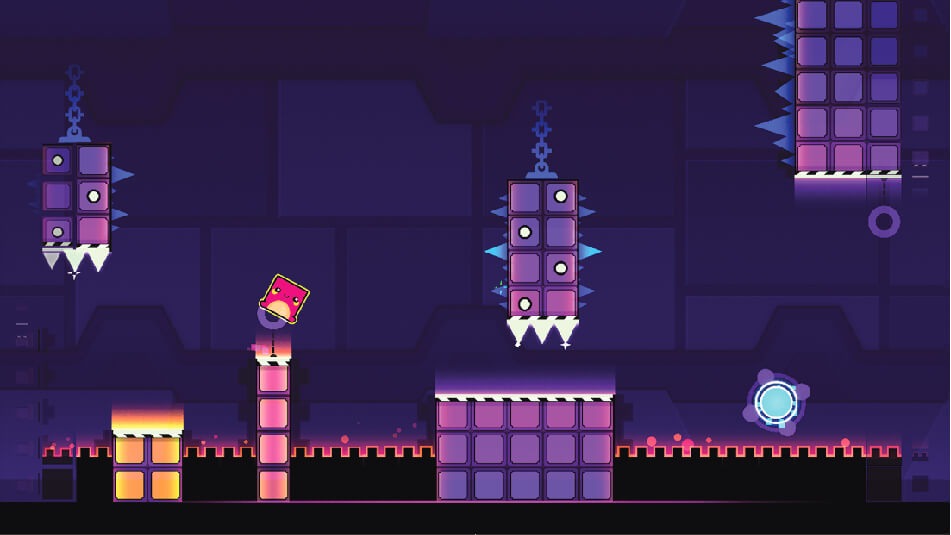 Besides the usual passing mode, Geometry Dash also includes other modes to keep players from getting bored, namely 6 levels that increase in difficulty – Easy, Normal, Hard, Harder, Insane, and Demon.
Each level grants a reward upon completion and contains 3 secret coins, which are required to unlock the three locked levels.
Graphics and Sound
Geometry Dash is not only good for attractive gameplay but also for fancy sounds and vivid colors. Sound plays a secondary role in Geometry Dash's gameplay as the bass beats rhythm to your playing style. RobTop's bright background color and logical arrangement of obstacles also help players not feel out of step.
Notable features of Geometry Dash APK full version
Exciting gameplay with rhythm-based action platformer.
Lots of levels and cool rewards
Able to build and share your own maps
New character icons and color effects to choose from
Use Practice mode to exercise your skills
No in-game purchases
Demon challenges are conducted every week
Enjoy new chests to go to the next level
Make the most of the Level leaderboard to excel in the game
How to download Geometry Dash APK for free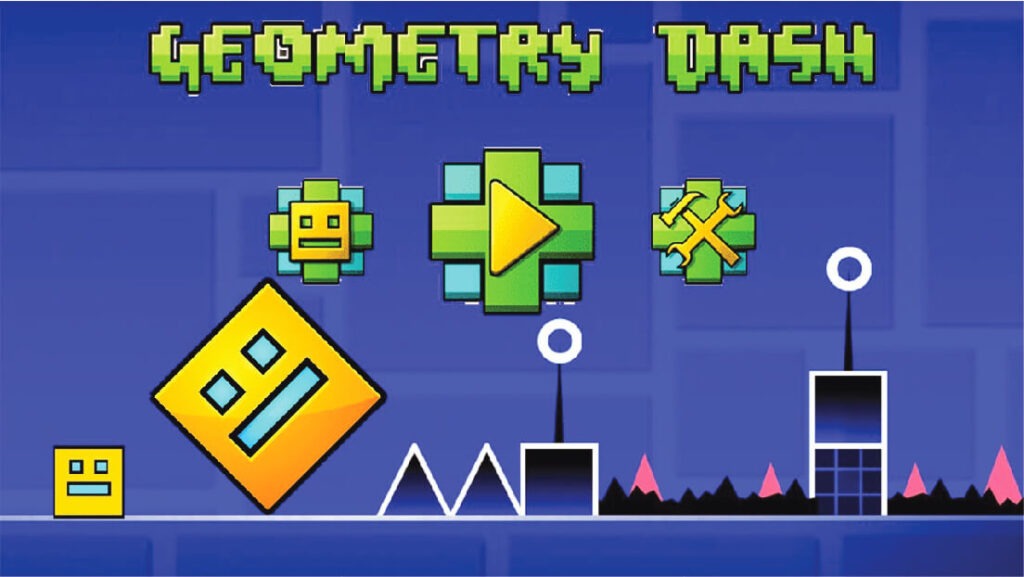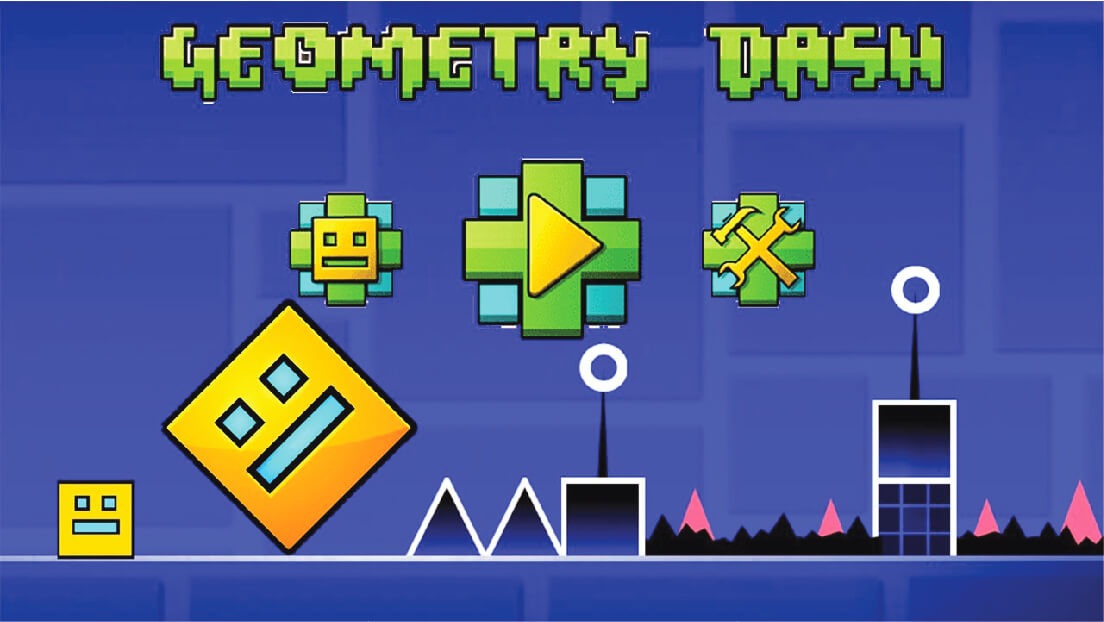 On mobile phones
Step 1: Access the link we share above this article.
Step 2: Click Download and enable Allow installation of apps from unknown sources in your phone settings.
Step 3: After successfully downloading, click Open.
Step 3: Click on the file and select Install to install the Geometry Dash APK full version to your mobile phones.
Step 4: When the installation is complete, just open the game and play.
On PC
To play Geometry Dash APK full version for free on your PC, you need to download Bluestacks as an emulator since Windows and Mac don't have the capability to run these types of files. The emulator will create an Android environment on your PC. 
After successfully downloading Bluestacks, continue to follow the same instruction as above.
Other versions of Geometry Dash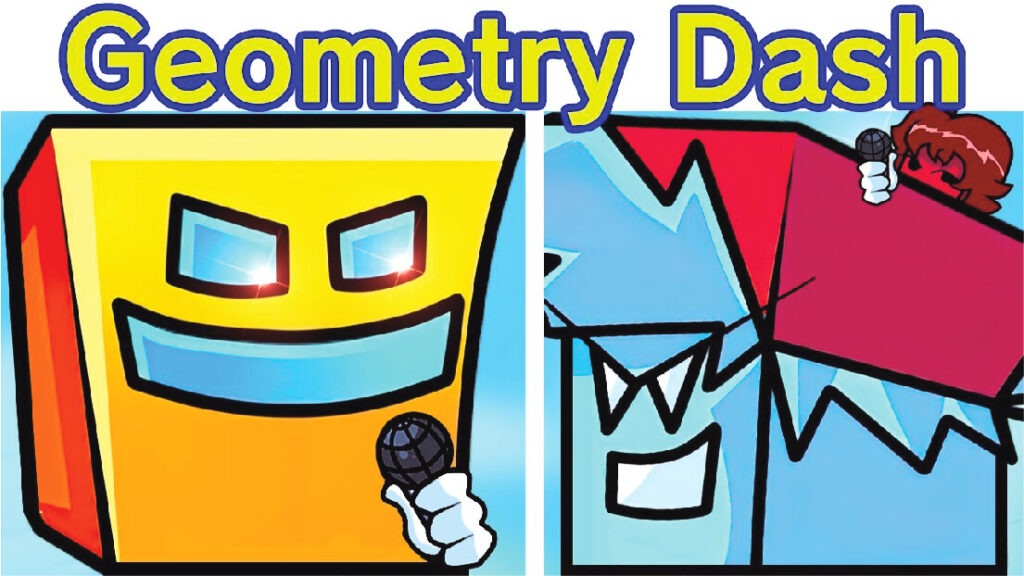 In addition to the original, Geometry Dash has been developed into four different versions:
Geometry Dash Lite
Geometry Dash Lite is a free version with ads and restrictions on how to play. The game has 16 levels but lacks the ability to user-customized levels. It also limits character option, icons, and colors used in the full game.
Geometry Dash Meltdown
Geometry Dash Meltdown, released in 2015, consists of 3 levels, featuring songs by F-777. The game introduces new icons from version 2.1 and level features added in version 2.0 of the original game.
Geometry Dash World
Announced in 2016, Geometry Dash World includes 2 worlds with 5 levels in each, new 2.1 icons, a shop, a new vault, daily quests, levels & rewards, and secret chests made to introduce some new 2.1 features included in the updated full version.
Geometry Dash SubZero
Robert Topala released a spin-off game called Geometry Dash SubZero in 2017. It is currently the latest indie game in the series, with three levels, and the first to offer some of the features, such as new icons and camera controls, of the 2.2 unreleased version.