KartRider: Drift is a free kart racing game that gives you extreme thrills. This is a racing game that emphasizes individual skills and a deep character customization system.
About KartRider: Drift
KartRider: Drift is the latest installment in Nexon's KartRider series with over 300 million players. With stunning Unreal Engine 4 graphics, you'll have the ultimate speed experience!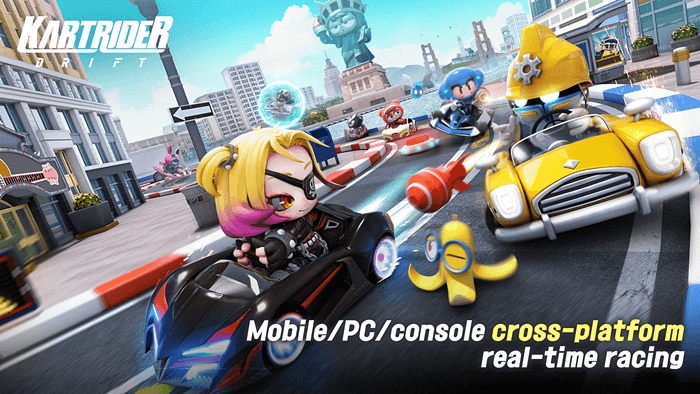 The game brings you an immersive online racing experience with new content updated regularly. Each part is a huge unlimited race. What you need to do is elevate your races through the intensely competitive multiplayer sprint or Speed mode.
There are no add-ons or upgrades, you have to win with personal skill and absolutely correct decisions!
The gameplay
The game is simple but still has demanding requirements. You can start up KartRider: Drift and immediately join the race after just a brief tutorial. You will race on the easiest tracks like terrain without sharp turns and you will have a high chance of finishing in first place if you are familiar with other tank racing games. The balance control mechanism plays almost a secondary role on these tracks, requiring no special skills to complete. The real fun begins when you unlock the "License" levels by playing the dedicated mode.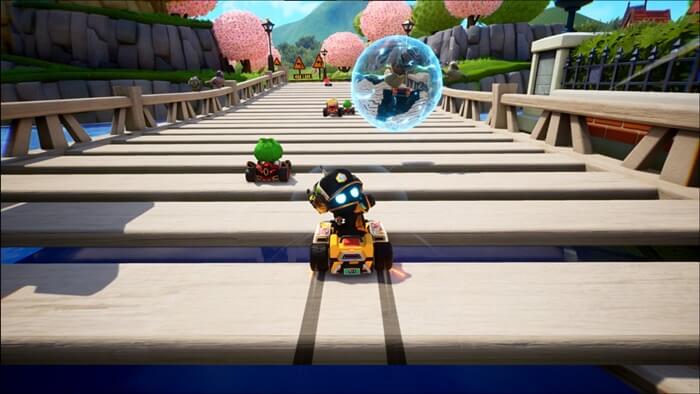 You will have to prove your skills by completing a series of challenges and earn at least one star in each attempt. When you get a new License you will be able to access new tracks with higher difficulty and is really necessary to start drifting properly.
Main features
Gameplay is fair for everyone, no one can use money to buy victory.
New content is updated regularly, free of charge.
Kart racing game with drift element, designed on high quality graphics and fierce competition.
Play local multiplayer on split-screen or play online against top drivers from around the world.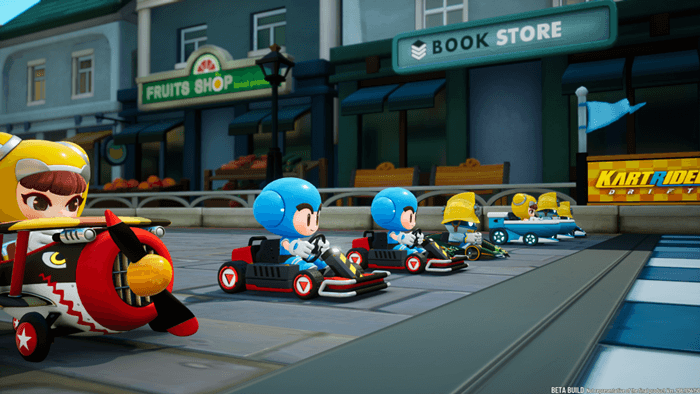 How to download KartRider: Drift
With this mobile platform support, KartRider Drift will be Nexon's first complete cross-platform game, including PC (Nexon Platform, Steam), home video game console (Play Station 4, Xbox One), and mobile devices (iOS, Android).
Final words
KartRider Drift delivers video game thrills in stunning Unreal Engine 4 graphics. More than any other kart racing title, this is truly an online multiplayer game that is always adding new vehicles, characters, skins, tracks, and customization options.