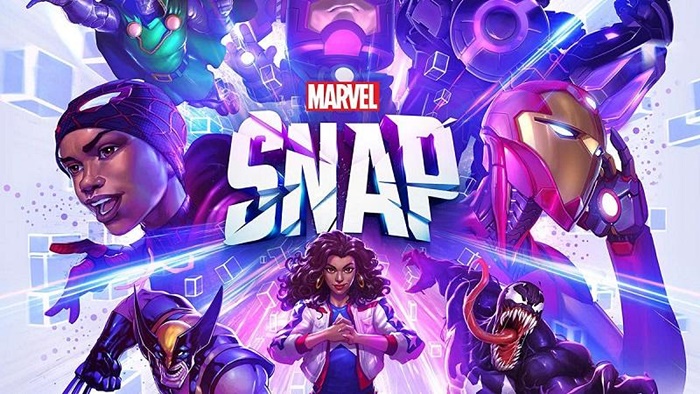 Defeated many strong and popular opponents, such as Genshin Impact, Diablo Immortal, and Apex Legends Mobile, to win Mobile Game of The Year 2022, Marvel Snap is a card game for mobile devices and PC, co-developed and published by Second Dinner, Nuverse, and Marvel Entertainment. The game has been in development for 4 years and has been designed by revisiting some of the standard elements like Hearthstone.
About Marvel Snap
Marvel Snap is a card game completed in May 2022 and released a month later. The father and the person behind the success of this game is Ben Brode, who received a $30 million investment from NetEase Games with the copyright to design a game about the Marvel universe.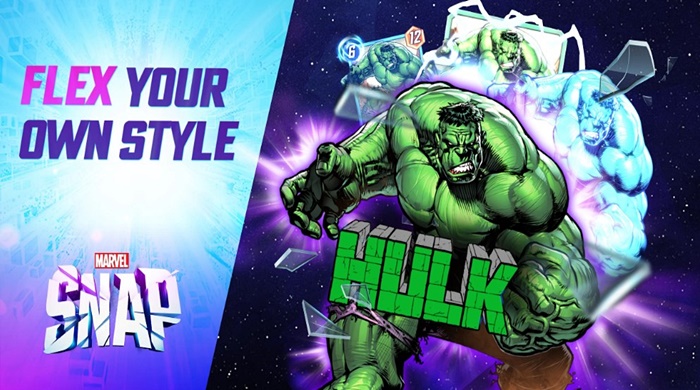 The game features over 150 classic Marvel characters that combine stunning visuals from Marvel's rich 80-year history with exquisite, brand-new original illustrations to deliver hundreds of valuable works of art in a fast-paced PVP CCG.
Marvel Snap owns an extremely beautiful graphics background, each card in the game is depicted in detail in a comic style and creates a unique highlight for each character. The special upgrades also help the player's cards become sharper with glittering or overflowing 3D effects, etc. In addition, the skills of each card when activated are also spectacular with effects. colorful explosion or magic effects.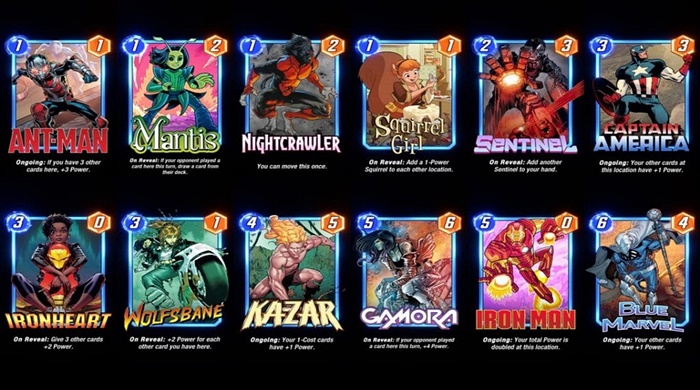 The gameplay
The rule is that two players will confront each other to capture 3 points, and each location has different effects and requirements. Players compete against each other for a maximum of 5-7 minutes with 12 cards of separate uses. The side that captures 2/3 of the fortress is the winner.
Besides, players will be free to build their dream team with characters whether they are protagonists or villains. By choosing champion cards, you can build your own strategy.
Marvel Snap offers a new approach for players to fight for the top rankings by allowing them to "SNAP" increase their bets and reduce doubles. This revolutionary game creates a whole new experience of card games.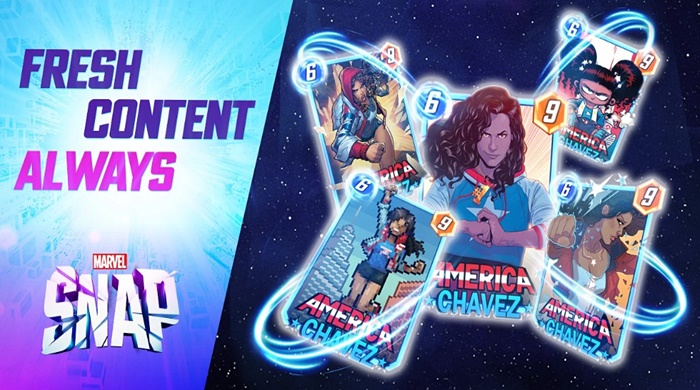 Highlights
Each battle brings a new feeling: With more than 50 different terrains inspired by the Marvel universe, players will experience thrilling battles.
New skills are updated every week through new terrains: Players create their own strategies and choose formations to fight and solve problems to increase skill and experience points.
"SNAP" mode: Double your score on winning, allowing you to make a breakthrough in outstanding scores to increase your ranking.
Diverse Marvel heroes: Select and collect unlimited favorite characters in the Marvel universe.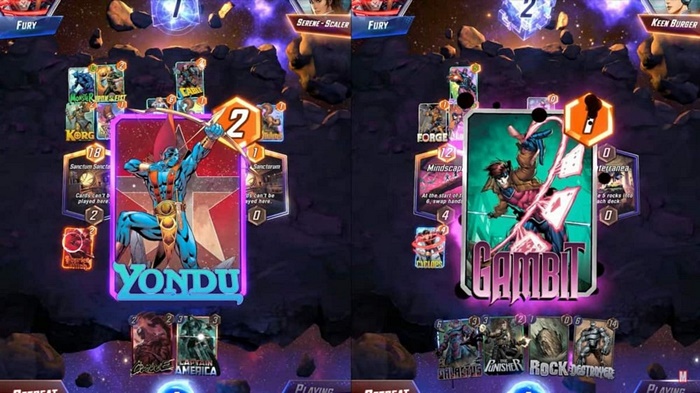 How to download Marvel Snap
Step 1: Open Google Play Store or AppStore on your phone.
Step 2: Sign in to your account for easy free downloads and sync across multiple devices.
Step 3: Enter the keyword "Marvel Snap" in the search bar then press Install or Get, and wait until the installation is complete. After that, you can open the app and experience the game right away.
Summary
Even though it's just an ordinary tactical card game, Marvel Snap can still create its own substance with simple but attractive tactical gameplay. To update more details about the game, you can go directly to Marvel Snap's official website.