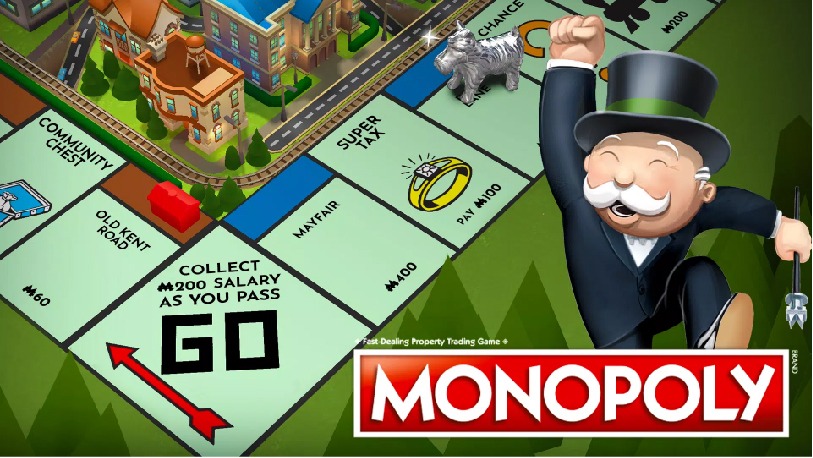 Gone are the days of using board game tools to play Monopoly, now you can fully play this game online on your phone, laptop, tablet, or game console with friends, family, or anyone in the world with Monopoly – Classic Board Game for mobile.
About Monopoly – Classic Board Game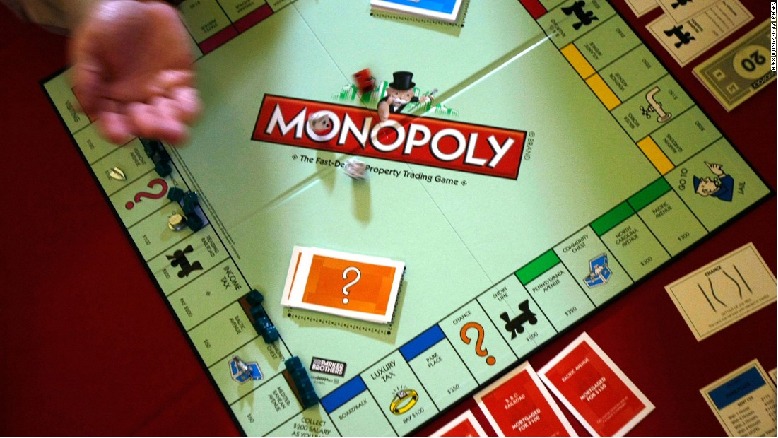 Monopoly – Classic Board Game is a cross-platform game published by the company Hasbro. This is a fully immersive board game experience in which you must buy, sell, and trade properties to win, besides building houses, hotels, and shosp on the property and production agency.
You can follow the general rules or select alternative ones. If a standard Monopoly game is too long for you, don't hesitate to opt for Quick Mode for a faster game. As well as the standard Monopoly tokens, you can choose from fun tokens like snowmen, penguins, and ducks. There are also lots of different cities that you can use as backgrounds to keep the game more interesting.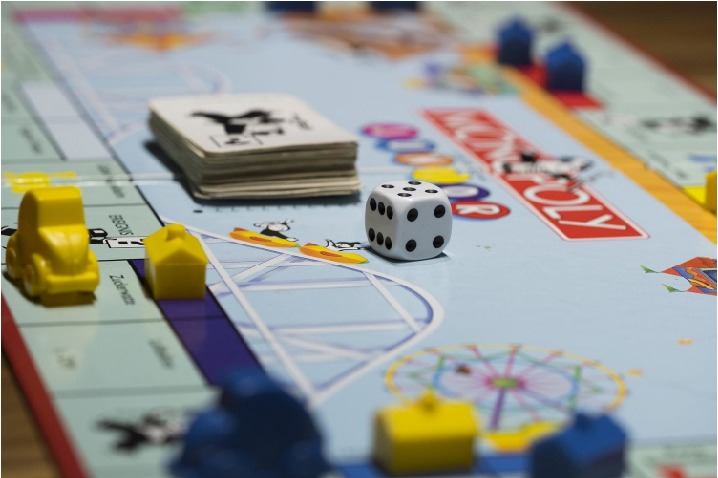 Apart from great graphics and animations, another advantage of playing Monopoly through the app is that you don't need Internet connection as you can use the data on your phone.
There are hundreds of versions of Monopoly, such as Monopoly Junior, Monopoly Ultimate Banking, Monopoly Deal, and more. Equivalent to that, there will be a certain version of Monopoly to correspond to each device. For example, if you have Monopoly Classic for mobiles, then Monopoly Plus will be for Xbox (Xbox One, Xbox Series X, Xbox Series S), PS4, PS5, and Windows PC. With Monopoly Plus, you can play online with up to six people with a 3D board and some cool special effects for around $14.99.
The gameplay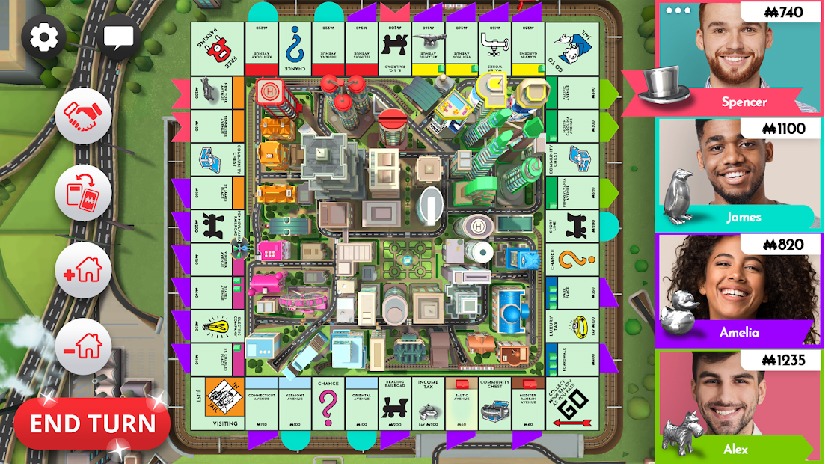 On the Monopoly board, players roll two six-sided dice to move around the game board, buy, trade properties, and evolve them with houses or hotels. Players collect rent from their opponents, with the aim of driving them into bankruptcy. Money can also be earned or lost through the Chance & Community Chest cards, and tax slots. Players can be jailed, from where they cannot move until they meet one of several conditions. The game has a lot of internal rules, and hundreds of different versions exist, as well as many related spinoffs and vehicles.
In general, the rules of billionaire chess are actually very easy to understand and still rely on a little luck of rolling the dice. However, that is not enough for you to win, because you need to have experience and tactical thinking to get the correct moves and collect as much property as possible.
How to play online Monopoly – Classic Board Game
Choose the game mode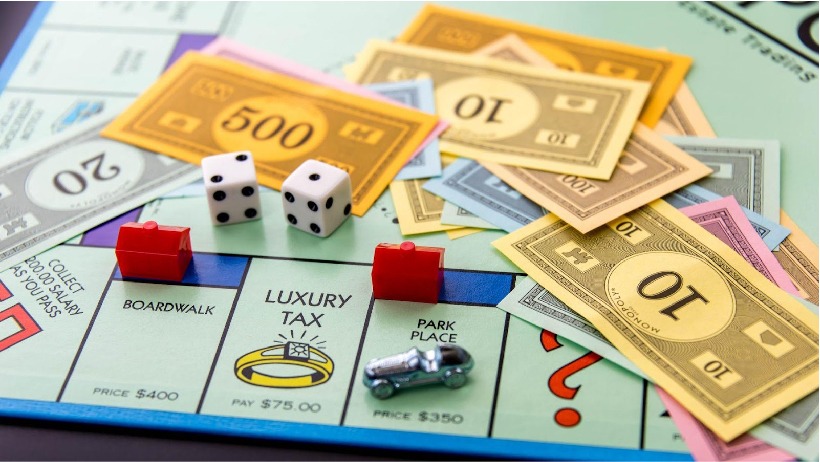 You can play both online and offline. For single-player mode, you will face challenging AI opponents. Meanwhile, in multipleplayer mode, you can compete with friends, family, or even strangers online anytime and anywhere.
Set your own rules
In addition to the standard rules of Monopoly, you can still play the game to your own taste. Some good suggestions: Free Parking Bonus, Quick Jail, Auction Only, GO Bonus, etc.
Discover various tokens
You have a wide selection of new and exciting tokens such as Scottie, the cat, the T-rex, the rubber duck, the car, the top hat and the battleship.
Enter the game
After selecting all that, start to board and experience the thrill of bankrupting your family and friends and become the richest landowner tycoon.
Get your plan
Although the game seems to be largely based on the luck of the dice, you also need to have your own strategy – buying real estate, building properties, and taking investment risks – you need to prepare for that!
Outstanding features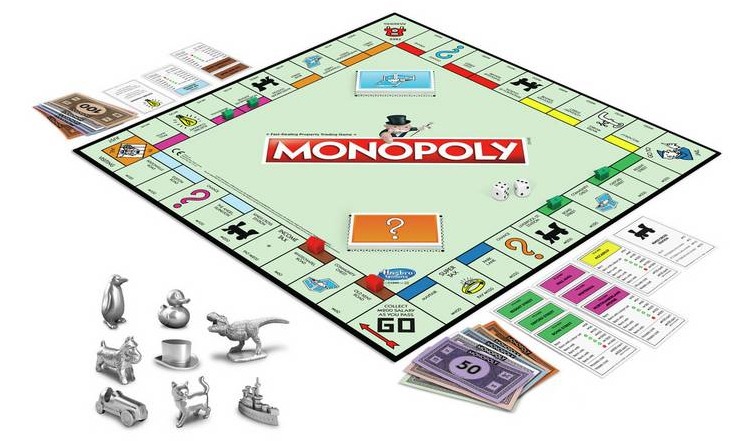 Cross-platform: No matter platform you are playing, Android or iOS, you and your friends can still play against each other.
Ad-free: You are free to enjoy the game without seeing ad pop-ups.
Customized house rules: Let's jump on the game with your own house rules
Quick mode: Roll the dice, risk it all, and get paid – finish the board game faster than ever
Single-player: Too alone to play, no worries, you can play against the game's AI.
Offline and Online: Change the way you play flexibly based on your WiFi status.
Multiplayer video chats: Brand-new feature that let you and your friends hotly discuss online.
Season Pass: Combo package which allows you to play the latest versions for free and unlock new player pieces, properties, and chance cards with different themes.
How to download Monopoly – Classic Board Game for free
Step 1: Access the links for downloading MONOPOLY – Classic Board Game at the top right corner.
Step 2: Click Download. Then, accept all permission.
Step 3: Install the game
Step 4: Click the MONOPOLY – Classic Board Game icon on the home screen to start playing.