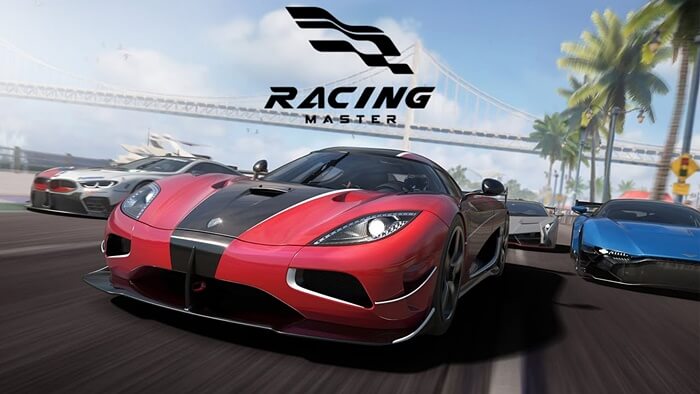 Racing Master is a real-time racing game that offers speed enthusiasts an intense and dramatic racing experience. Let's find out what's interesting about it!
About Racing Master
Racing Master is a joint product of Da Hua and NetEase Games in collaboration with Codemasters, a UK video game developer and publisher which mainly specializes in producing top-notch racing games including GRID, DIRT, and also the popular F1 series.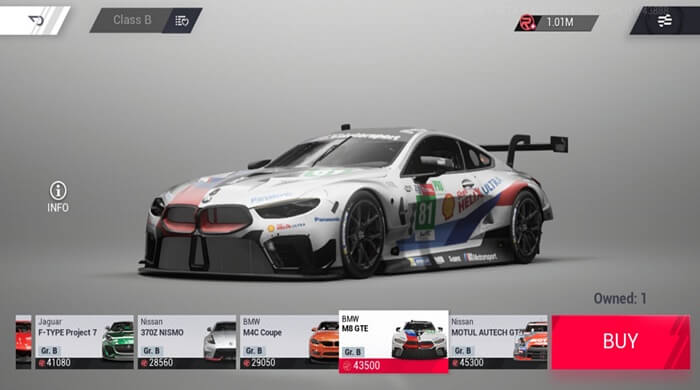 Racing Master is a real-time simulation racing mobile game made using the Unreal 4 engine and Codemasters' proprietary EGO technology. The game creates a thrilling and exhilarating racing experience with authentic races and vehicles designed with attention to detail. Players can admire a wide range of cars from famous brands in the world such as Ferrari, Lamborghini, Porsche, Koenigsegg, and Aston Martin. Moreover, players will race with others in cities worldwide to become the racing champion and add their name to the leaderboard.
The game also allows for vehicle customization by pairing world-class parts from top manufacturers. Players can customize their cars any way they like and can create an ultimate car collection. It even has tilt and touch controls for vehicle navigation so that players can switch the handling from reality to simulation for greater control.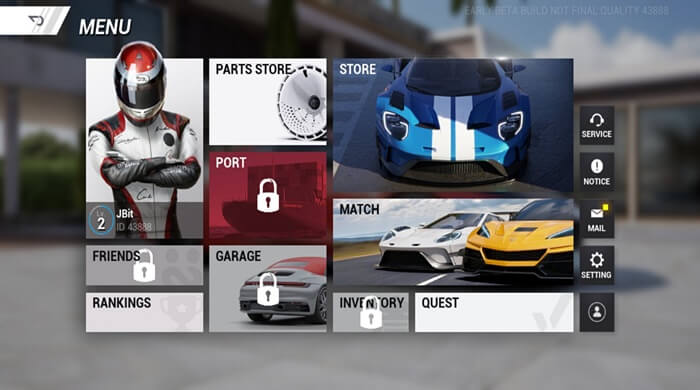 You are also surprised by the stunning visuals with graphics made with Unreal Engine 4 and EGO technology. The cars are excellently reproduced, close to the actual model. Background sound brings fast rhythm, helping players experience dramatic, fierce races. The controls are precisely made, with the right tilt to simulate real driving and give players a realistic experience.
The gameplay
In Racing Master, players play the role of a racer and control powerful vehicles. You will have to do your best to become the greatest racer of all time by challenging other opponents, winning, collecting rewards, and equipping even more powerful supercars.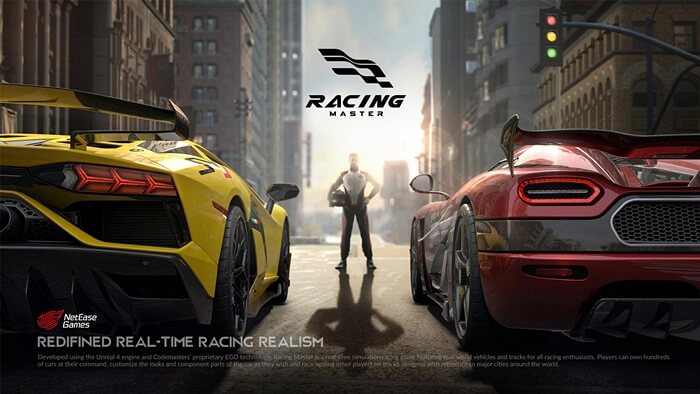 The number of vehicles is uncountable up to the present time, from ordinary cars to luxury cars. Each type has a different power, so coordinate smoothly to always lead the race. However, to be able to buy great cars, you need to work hard to buy your favorite car or wait for discounts to save costs.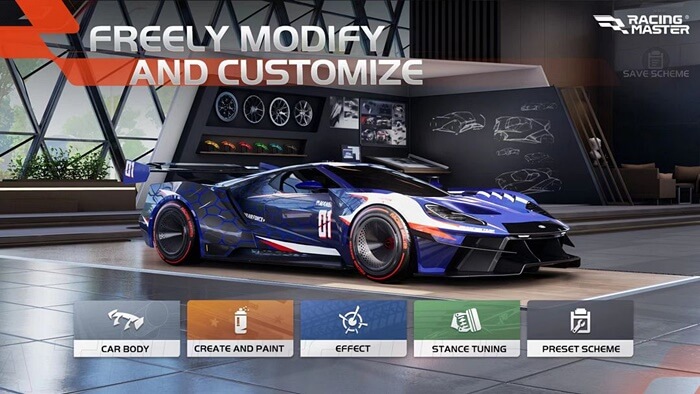 Highlights
Super realistic graphics built from the Unreal Engine 4 . platform
Realistic simple gameplay with lots of driving control options
Diverse levels of play with different racing tracks
Wide variety of vehicles with more than 67 racing models
Join races with friends and other players
How to download Racing Master
The official version of the game has not been released yet. All you can do is register for a pre-order at the official Racing Master website.