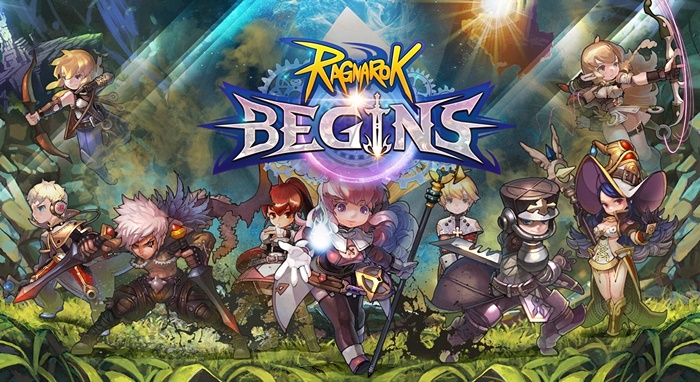 The sequel to Ragnarok Online, Ragnarok Begins continues to retell the fascinating Norse myths, where players will be immersed in an endless open world. Players can now enjoy more on the mobile platform!
About Ragnarok Begins
Ragnarok Begins is an open-world MMORPG from Gravity Interactive, which is also the sequel to their popular Ragnarok Online series on PC.
The game offers much improved 3D graphics compared to previous games. The shape of the cast of characters and NPCs becomes sharper, and more real, while the context is also vivid and high detail. You can also adjust the distance of the camera to see the scene more clearly, but you cannot rotate 360 degrees.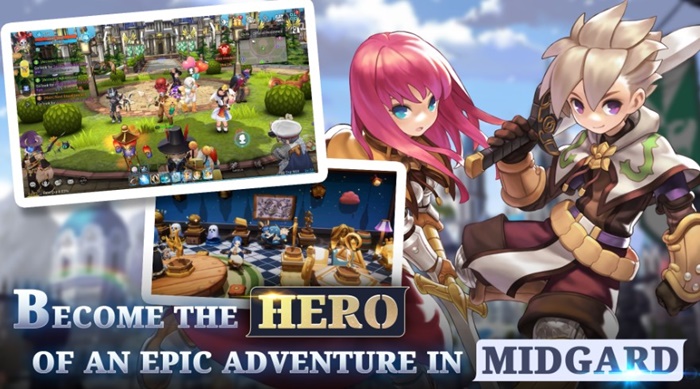 The plot
The story Ragnarok Begins is inspired by Norse mythology and is a prequel to the events of Ragnarok Online. As far as we know, the game will revolve around the conflict between two kingdoms, Rune-Midgard and Arunafeltz, with a long-standing feud.
The cause that sparked the war between the two kingdoms was the disappearance of the pope of the kingdom Arunafeltz and the death of the eldest son of Rune-Midgard. Both sides believe that the other is the cause of their country's tragedies and the war that happened. As a warrior of Rune-Midgard, you will begin your journey to discover what really happened.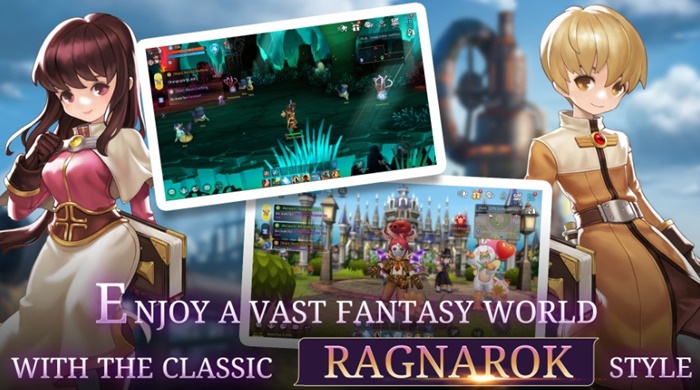 The gameplay
Your character will not be divided according to the available class, but you will learn and develop the profession in many directions when you reach a certain level. Just like Ragnarok Online, you will have two exp bars, including basic and job.
Basic experience is used to level up characters and increase stats, while job experience is used to upgrade jobs, helping you unlock more jobs 2 and 3 later.
Currently, the game offers 4 jobs to choose from – Acolyte, Mage, Archer, and Swordman. Each profession will have different skills, leading the fighting style is also not the same.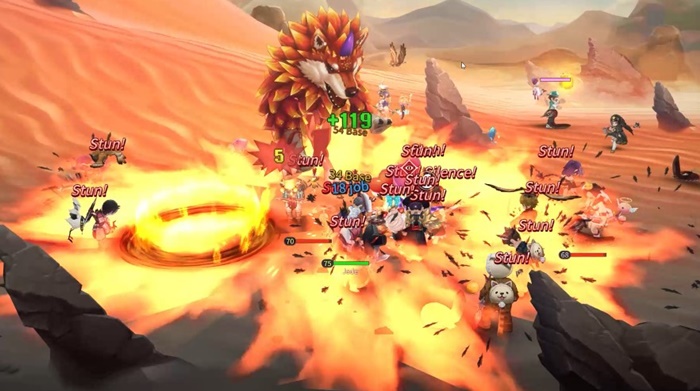 Highlights
Deep fantasy adventure
Cross platform
Dynamic action
Endless build customization
Community social system
How to download Ragnarok Begins
Ragnarok Begins is now available for free on both Google Play Store and AppStore. You can access either of the two stores to download the game to your mobile.
Summary
With what is shown, it can be seen that Ragnarok Begins has inherited and effectively promoted what its predecessor left behind. This deserves to be a game you put on your favorites list!