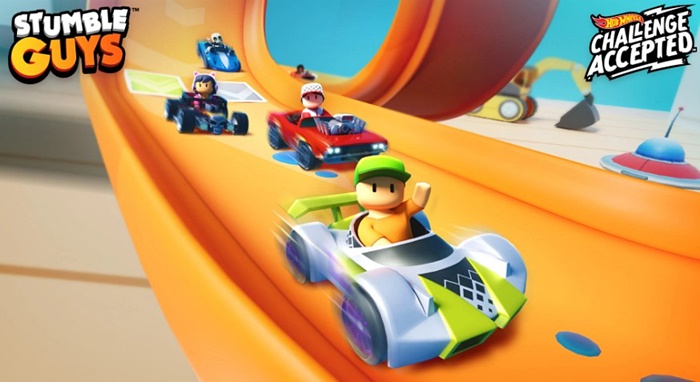 Stumble Guys is a fun action game developed by Kitka Games with gameplay quite similar to Fall Guys. Now you can play this fun game on both Android and iOS mobile devices!
About Stumble Guys
Stumble Guys is a fun multiplayer action game where you engage in battles with up to 32 people. You have to find your way through all different kinds of challenges to claim the crown of victory. Picking up many original elements from Fall Guys, this game inherits the fun elements that the original dropped and establishes itself to become one of the most perfect clones today.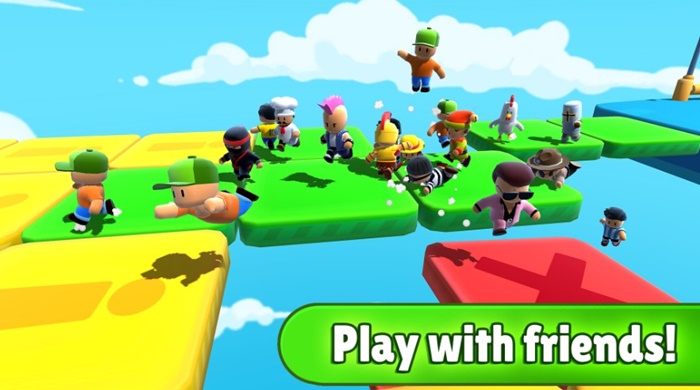 Each match consists of 3 different challenges in which you have to dodge all the obstacles until you reach the finish line. Stumble Guys has a lot of fun and amusing elements, especially the opponents and obstacles are cutely-designed and giant-sized snowman, colorful platforms, revolving doors, big balls, etc.
With two simple operation buttons, including one to move and the other to help the character run, jump, and glide through the obstacles, it is not too difficult for you to become the winner in this game.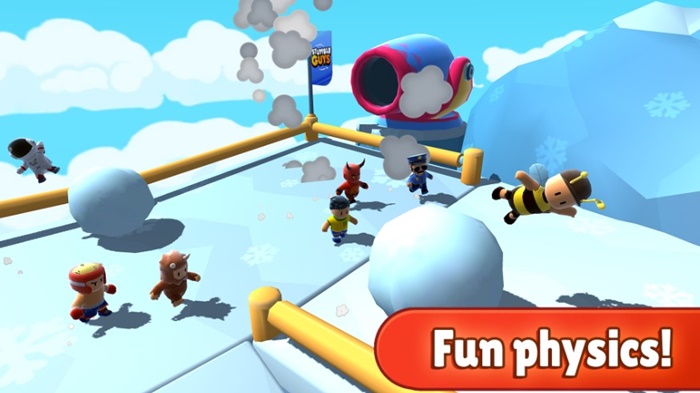 Notable fun features
Run, Dash & Slide past opponents
Dodge oncoming obstacles
Battle Royale real multiplayer
Colorful and crazy in design
Comically physical
Many customization options
Tons of hilarious fails
Lots of different levels
Highlights
The gameplay is quite simple combined with extremely attractive running, jumping, and surfing mechanics.
The exciting Battle Royale mode allows up to 32 players to compete together.
17 levels to overcome obstacles from easy to extremely difficult.
Players can unlock character costumes and freely change them at will.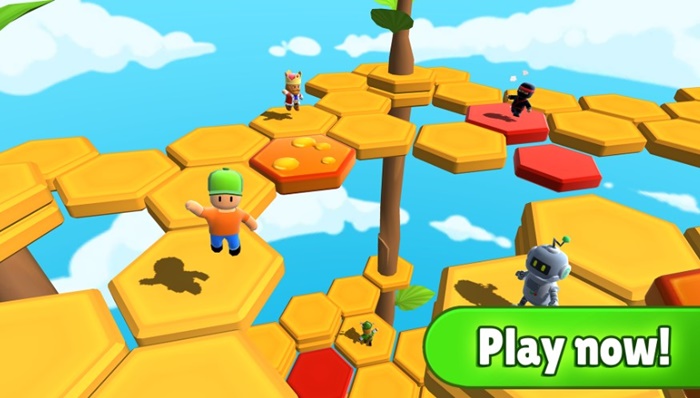 How to download Stumble Guys
You can download the game for free on both Google Play Store and AppStore. Remember that your smartphone has to be Android: 6.0 or later and iOS: 10.0 or later.
Final words
All in all, Stumble Guys is a great multiplayer game with fun physics, packed with all the excitement and suspense you love from the original Fall Guys game, promising plenty of moments of entertainment. great mind!