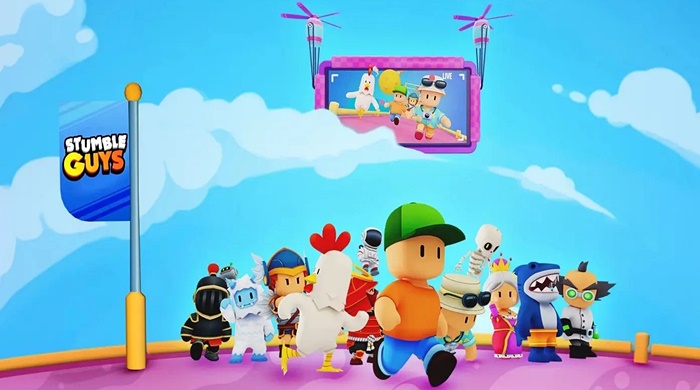 In Stumble Guys, players try to get from the starting point to the finish line, avoiding all the crazy obstacles along the way. The levels will gradually decrease in difficulty, and there will be only one winner in the end. Everyone will see victory through the suggestions below. These following guide and tips you can use in every level from the game at the beginning to the end.
>> How to download Stumble Guys for mobile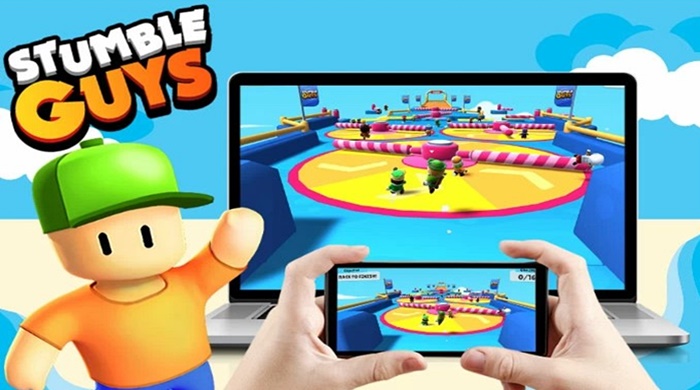 Best ways to play Stumble Guys
How to play Stumble Guys
Step 1: First, select Play and get started with any game the system chooses for you.
Step 2: The first game has 32 participants and only 16 will get to the next round. When the timer counts down to 1, it's time to race with other players to get a ticket to the next round.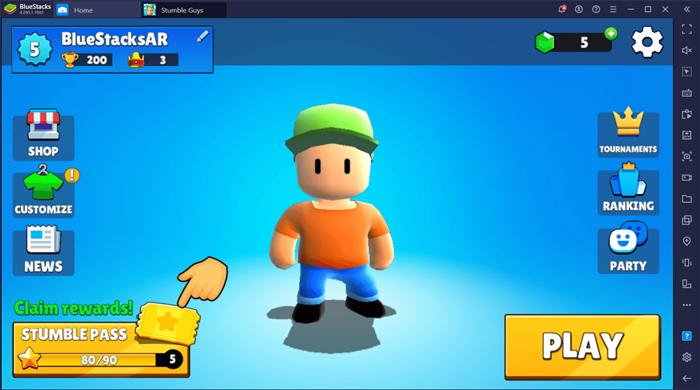 Step 3: As mentioned above, the game will be randomly selected, but if you enter the next round, the difficulty decreases gradually. Specifically, the obstacles will be fewer than on the original screen, but on second or third levels, the terrain may be slippery or the player cannot actively move forward. There are also elimination games and require the player to be the last survivor.
Step 4: If you pass the first round, the number of surviving players in the second round will be reduced to only 8 people. These 8 people will participate in the final round to choose only 1 winner.
Some useful Stumble Guys tips
#1. Learn how to pass levels before entering the game
Before participating in the game, you should learn how the levels work on Youtube, Facebook, or similar pages of Stumble Guys. A little experience of how obstacles and paths work from the winners will help you to have an easier victory, although this may affect your experience as a new player.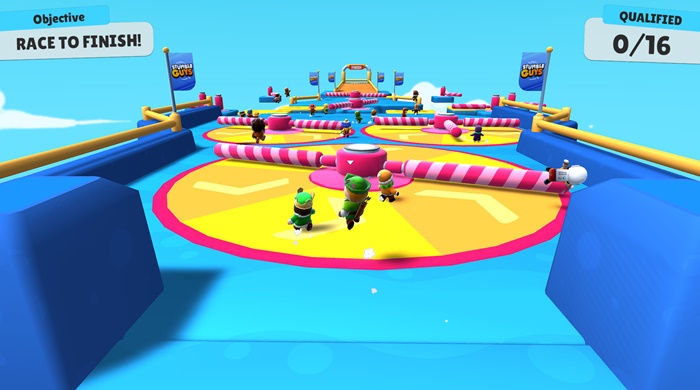 #2. Double tap to jump slide forward
Double-jumping will help you slide forward, more specifically, fly upside down. Looks like that, but quite a few people know, especially new players. Using this way is sometimes useful to overcome obstacles. You cannot do this move if you are in the mud.
#3. Leave when you lose
When you lose, you will be switched to follow each remaining player mode. If you haven't previewed the stages, you can follow the players who have not been eliminated to gain experience through the stage. And, if you already know the content of that level, you can choose to exit immediately without having to wait for others to pass the stage.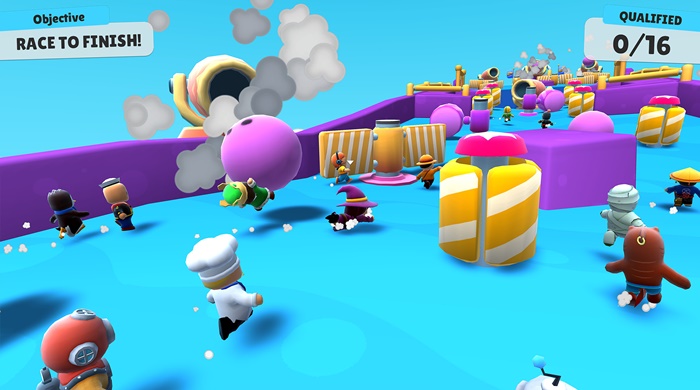 Those are a few tips in Stumble Guys for newbies. Another important factor is to be patient. Rushing can cause you to re-run the distance you have worked hard to overcome. Just stand and consider everything, and time it properly to overcome the obstacle.