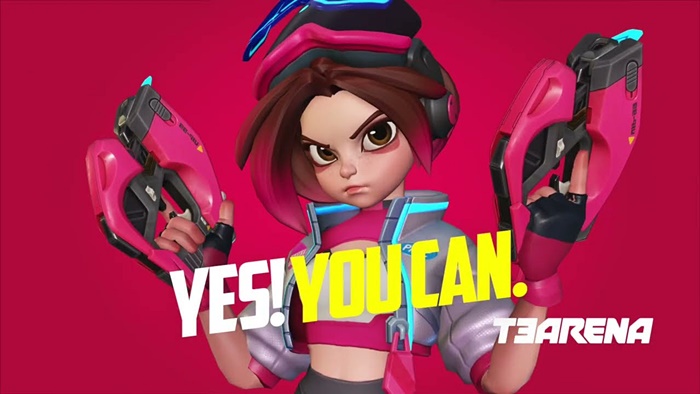 T3 Arena is considered an ultra-compact version of Overwatch on mobile, allowing players to immerse themselves in bloody 3v3 gun battles.
About T3 Arena
T3 Arena by X.D Network is a team shooting game giving players the experience of shooting with teammates full of entertainment but equally stressful and thrilling. The game possesses bright 3D graphics with effects from combat skills to gun simulation, fire, and explosion scenes. Due to the genre of the ultimate shooting game, the choice of character in this game plays an extremely important role, directly affecting each person's fighting style.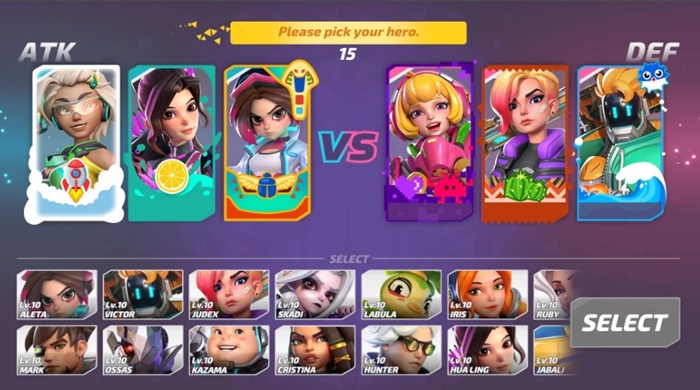 Accordingly, the game owns a stock of characters from powerful global factions and alliances temporarily called with the alias T3. Now everyone needs to compete for fame, fortune, and priceless T-Crystals badges.
The gameplay
T3 Arena revolves around gun battles in a 3v3 format with fast-paced, continuous action, and a fully automatic firing mechanism when the player locks the target accurately.
Depending on the peak headshot ability and ingenious movement level, each person will easily defeat the opponent and collect valuable rewards such as experience points, equipment, gold, silver, etc. Thanks to them, you can unlock new character routes, practice different skill sets, upgrade equipment, and hunt for trendy costumes or guns for yourself to use in the battles.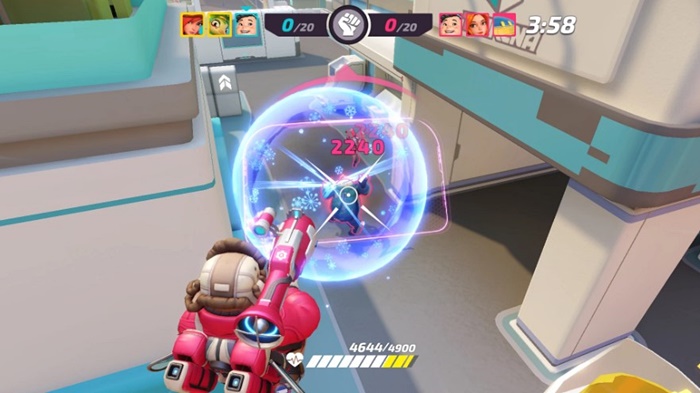 The game modes
T3 Arena has various game modes to try, which are:
Team Deathmatch: Go toe-to-toe against another team. The first team to get 20 eliminations wins!
Crystal Assault: Figuring out a team strategy isn't easy, but it is fun! Keeping your crystal from shattering is a daunting challenge.
Control: An accurate measure on your team co-op strategy! Take control of a point on the map and occupy it to 100% of yours to win the game.
Payload Race: Both teams have their own payload to escort, making this mode a hectic race to the finish!
Free-For-All: Dives into battlefield chaos and comes out on top! Six heroes compete head-to-head in a battle for a glorious win. The first hero to reach 12 eliminations wins!
Payload Escort: Both teams focus on the same payload. If the attackers successfully guarded the payload to its destination in time, they win; if the defenders stopped them in time, they win instead!
Clash: Clash is the most competitive game mode yet in T3 Arena. In this mode, you will not respawn during matches. Pay extra care when choosing your hero to enter the battle.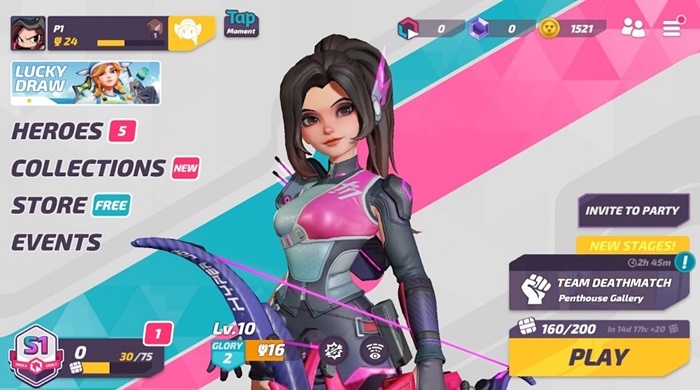 Best features
Fast-paced 3v3 matches. Never worry about online matching wait time again!
Action-packed shooting game experience. Keep moving in the arena to win.
Outstanding heroes. Rich variety in T3 Arena heroes all with unique abilities.
Easy to play. Start the game in no time, and team up with your friends to win the battles.
Voice chat. Communicate with your teammate in real-time to adjust strategies anytime.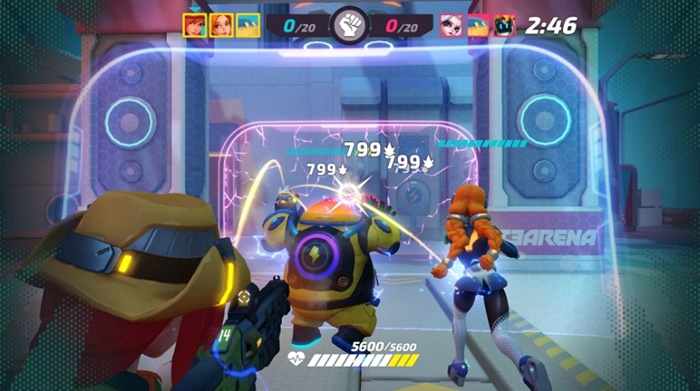 How to download T3 Arena for mobile
Currently, gamers can download T3 Arena on Google Play Store and AppStore to play on their phones for free. Note that the game requires Android 5.1+ and iOS+.
Summary
T3 Arena is a game worth trying, with a unique graphics background and attractive and dramatic gameplay. Surely you will not be disappointed when downloading and experiencing it!