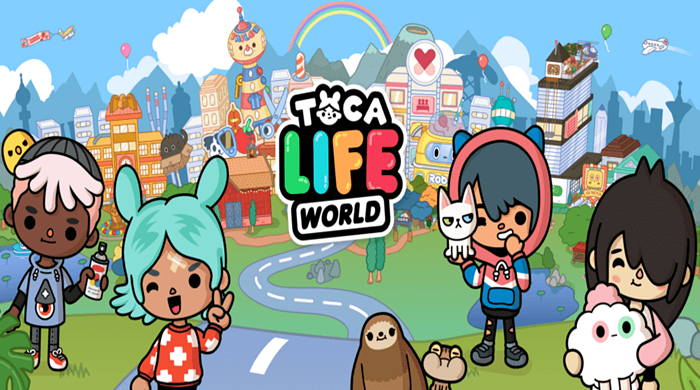 Today, in the age of advanced technology, many kids know how to use smartphones for entertainment quite early. There are also various games for them to explore, among which, Toca Life World is popular with colorful 2D graphics and interesting gameplay. Let's learn more about this game!
About Toca Life World
Toca Life World is an educational game released by Toca Boca. The game allows young gamers to unleash their creativity, make stories and build your own world with Toca Life World.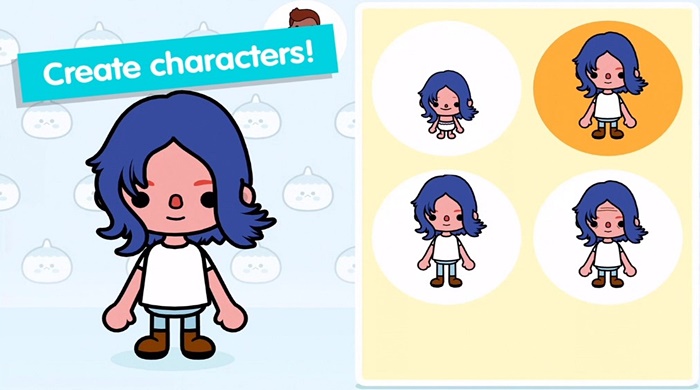 In the game, players experience unlimited creative worlds, creating a world, build their own characters, and even make their own stories. You can visit Bop City, a vibrant urban area with 8 different places to explore, like a hair salon, shopping, food court, or an apartment.
Toca Life World incorporates entertainment into an educational play mode with a positive impact on children's development. Therefore, the game is completely healthy without any harmful elements.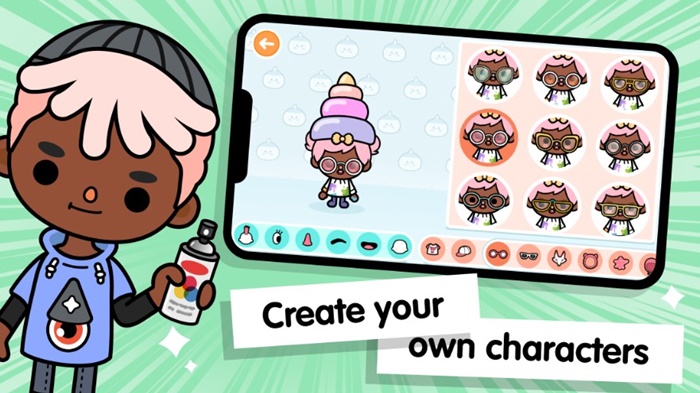 The gameplay
Toca Life World has designed a large space, just a light touch you will be able to interact with all the items in the game without having to manipulate complicated like other games. In addition, we can adjust the day and night by touching the sun to switch to night.
Highlights
A series of minigames for players to choose from
Up to nearly 40 characters with diverse genres
Cute, eye-catching shapes
Excellent sound and background music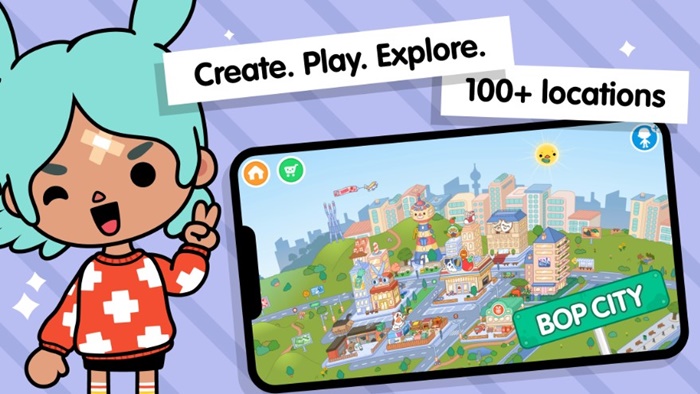 How to download Toca Life World
You can download games easily and for free by accessing Google Play Store or AppleStore. The game size is about 800MB, and requires your phone to be Android: 5.0 or higher and iOS: 10 or higher.
Final words
Toca Life World opens a wide world for children to access and learn more knowledge, along with raising awareness with highly proactive activities. The game offers favorable conditions for learning and entertainment. Download Toca Life World to expand your understanding with the realistic level system in this game!