Product Description
Discord is currently a very hot application for PC gamers. It allows players to freely chat with friends in writing or voice regardless of what game they are playing. It can be used on the PC, the web, and the smartphone. The most important thing is that it's completely free. From December 2016 to May 2017, Discord users increased from 25 million to 45 million. 
During the past 15 years, gamers have always been looking for a truly effective voice chat app. Although they have experienced a lot of applications, none of them are suitable for them. Discord is designed according to the real needs of a gamer. In particular, it has the ability to chat in groups easily and quickly. It takes all at once into a modern interface. 
In the future, Discord will expand online stores to sell themes, sticker packs, sound packs, etc. But the core features are always free and stable. 
The main reasons you should choose the Discord APK
Support for comfortable online gameplay
Discord uses an encryption server for player communications, helping to secure your IP address.
Always stay connected with friends
Install free Discord for your device and login it on the web or mobile device to chat anywhere, anytime.
Young and modern chat service
Easily share photos, videos, and links from your computer. GIF images are only played when you move the mouse over them, which will help reduce the CPU load. 
Voice chat does not slow down the game speed
Because Discord is used during the game play, it has little impact on CPU and computer speed in general. Your gaming experience will not be affected. 
Easy installation
You only need 10 seconds to install Discord on your computer and on other smartphone devices. 
Easy and powerful server management
Upgrade access permissions and multi-channel support. All are on a simple interface. It is suitable for both large and small groups. 
Sound quality is good and clear
Discord uses new technology to eliminate noise and reverberation, automatically adjust sound quality to the best. 
Make friends and send messages safely
You can add friends to the list and send private messages to each person. Block feature allows you to hinder unwanted messages. 
Instructions on how to download, install and use the DiscordApp
Download it immediately with the links at the top of this article. It ensures safety for smartphones and operating system generations. Easy and fast installation. 
User manual
Join the server
To join a server on Discord, you need to be invited through your friends (directly via Discord) or if you are sent a link to that server, just click on that link.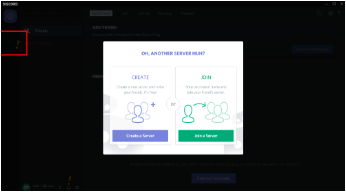 Read the rules. In large channels, having a regulation to control membership is inevitable.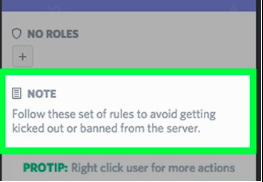 How to add friends on the Discord
Discord allows you to change your username freely, so it is difficult to avoid duplication. Discord will add a code to each person to handle this problem. If you want to add one to your friend's list, click on the 'Add Friend' item. You will then see the following image.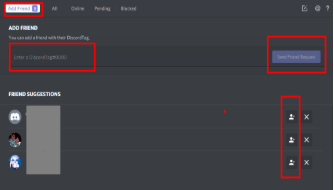 In 'Friend Suggestions' section, because my account is connected to Facebook so my Facebook friends using Discord are also found here. Just click the 'Add Friend' button to send an offer. 
If you want to add a person that is not recommended, enters that person's information including "username # code" as shown below. 


When you are in a chat channel, simply right-click the name of the person you want to 'Add Friend.'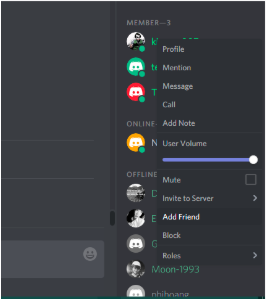 Of course, remember that you are only sending a friend request and you need to wait for them to agree. 
How to chat voice with friends by a private channel on the Discord
When you select a friend, there are some icons in the right corner. 

Just click Call and wait for the other person to agree. After that, the two of you will connect with each other and you can chat immediately.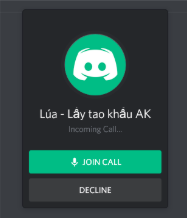 Voice chat in channels, groups. In a server, there will be many small channels. For example.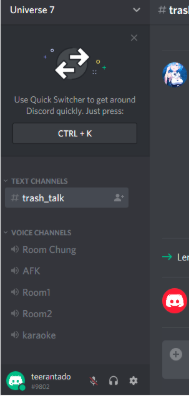 As shown above, we have a Chat Text channel and many Voice Chat channels. All of these Voice Chat channels are active. You just need to click on it and you join.  
For private group chat, actions are the same as when you call a friend.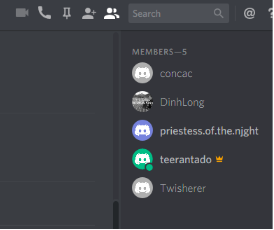 Set audio when you can't hear your friend talking
If you are sure that your headset and microphone are not having trouble, click here to adjust the audio.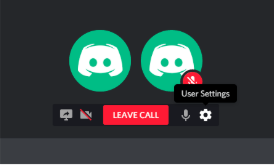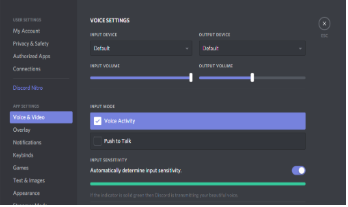 – In Input/Output, select the audio device you are using. 
Push to talk:
allow sounding when you press a previously assigned button, used to prevent private sounds from reaching the other end. 
Input sensitivity:
 used to regulate noise. If you have selected Automatic and still cannot hear it, turn it off. Then adjust the noise bar. The golden-brown background is the amount of sound being collected. The sound only plays on the other side if the brownish-yellow background surpasses the green one. Please adjust the green background accordingly. 
– When you use the web interface, check if you have granted access to Micro.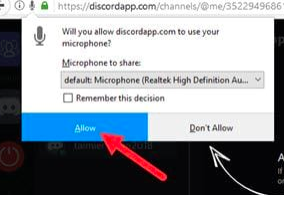 – If you have not heard each other, check if you are leaving the Mute mode in that channel or turning off your devices. 
Create a private chat room on the Discord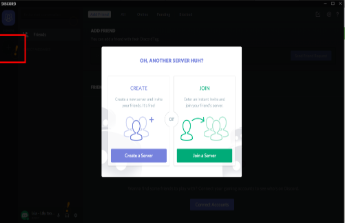 In this step, we select 'Create a Server.' The dialog box appears, just enters the name of the server and selects an area near where you live. To ensure the broadcasting line because Vietnam has not yet had its own server support.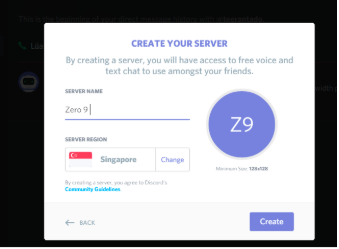 Click Create to finish. After that, invite friends and others to join. 

The mouse key must be very magical. You can invite people by right clicking on their name. In general, just clicking on everything on your right will appear extremely interesting. One very impressive thing is that the people you have invited can invite others. It will make the community grow and connect easily. 
I wish you had great gaming and chatting experiences with your friends with Discord.