Product Description
The ultimate strategy game about the war of kings
War and Order is an epic online empire strategy game that combines city building with army training on mobile released in 2016 by Camel Games Limited.
The setting of the game takes place in the Middle Ages where the player must train his loyal warriors to participate in the war for kingship. After gaining the highest power and becoming the lord of a sprawling land, players also need to ally with other large countries to capture smaller countries to consolidate their power.
War and Order is currently supporting multi-languages ​​such as English, German, Dutch, French, Russian, Spanish, Chinese, Japanese, Korean, Thai, Indonesian and more languages ​​coming soon. Arabic.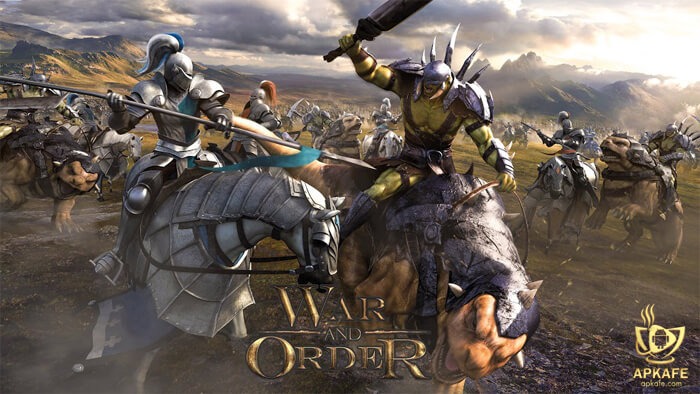 The gameplay of War and Order
The game takes place in real time, players will have to perform many features in the game such as recruiting and upgrading soldiers, building a stronghold system as well as finding resources.
The game also allows players to ally with each other to participate in the war with the aim of supporting each other to win. However, besides coordinating with each other in the alliance, it is also possible to attack each other to steal the rewards that the whole new alliance has worked hard for. Therefore, any time is a dangerous moment when every opponent is always ready to issue an order to attack and invade your empire.
With extremely unique gameplay and sharp graphics, the game promises to meet the requirements of most gamers on mobile platforms.
Main features
Recruit and train more than 30 special troops to defend your  country and fight to expand the territory.

Build and upgrade countless buildings to raise troops, store food and resources.

Research technology to make modern weapons, produce goods, along with form advanced battle strategies.

Make friends and chat with real gamers during battle.

Help other players in building and expanding empires faster.

Combine powers to kill enemies faster.

Share and expand your territory to build more unique buildings and get bonus points.

PvP battles against real gamers are an opportunity for you to forge your army and gain real-world experience on the battlefield.
How to download War and Order APK
Currently, War and Order is available for free download to both Android and iOS mobile devices. You just need to access Google Play or AppStore to get the game, but make sure your phone is Android 4.4+ or iOS 10.0+.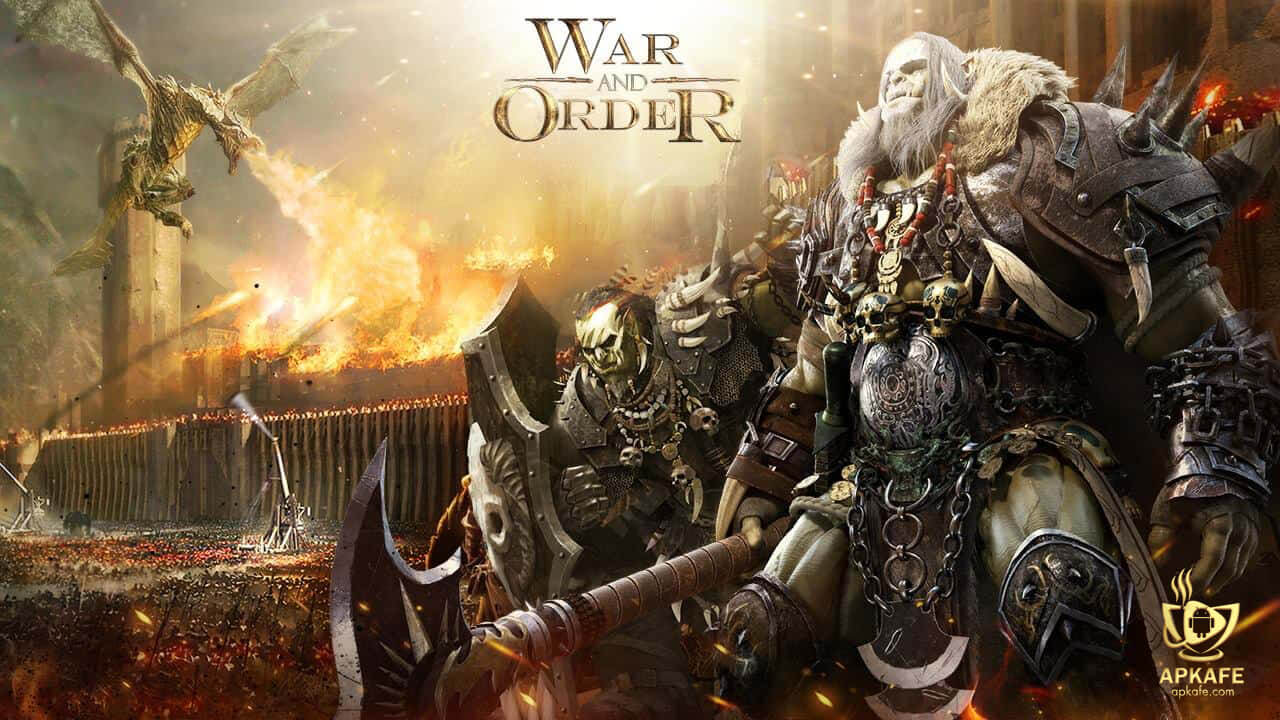 Tips for War and Order
Accomplish missions: If you're familiar with management or strategy gameplay, you'll see how important it is to do quests. The missions in the early stages are usually quite easy to complete quickly; therefore, check your task table regularly to earn rewards from the system. Thanks to that, you will never run out of resources and comfortably upgrade your dream army.
Build and upgrade constructions continuously: Your kingdom should be kept in a state of non-stop work. Make sure there are always 4 or 5 buildings on the waiting list for new construction or upgrading. Most of them should focus on training soldiers or generating automatic bounties for the kingdom.
Join an alliance: Find and join a team or clan as soon as possible. You will get 200 GEMs for the first time doing that. Other members of the alliance can help you significantly reduce the length to build a house. Besides, you should also help others when receiving notifications to maintain relationships and enjoy long-term benefits from this feature.
Improve your skills: In addition to projects bringing you passive money, remember to upgrade your lord's skills which are effective almost immediately by choosing War or Evolve. However, you should initially maximize the build speed to shorten the completion of projects. Besides research projects that provide passive bonuses, your lord can also learn unique skills like research skills, as they are passive and take effect immediately. You have two things to care for: war and growth. War makes your army stronger while growth focuses on your empire. It's better to max out the Build Speed ​​skill first as it speeds up the build time a bit.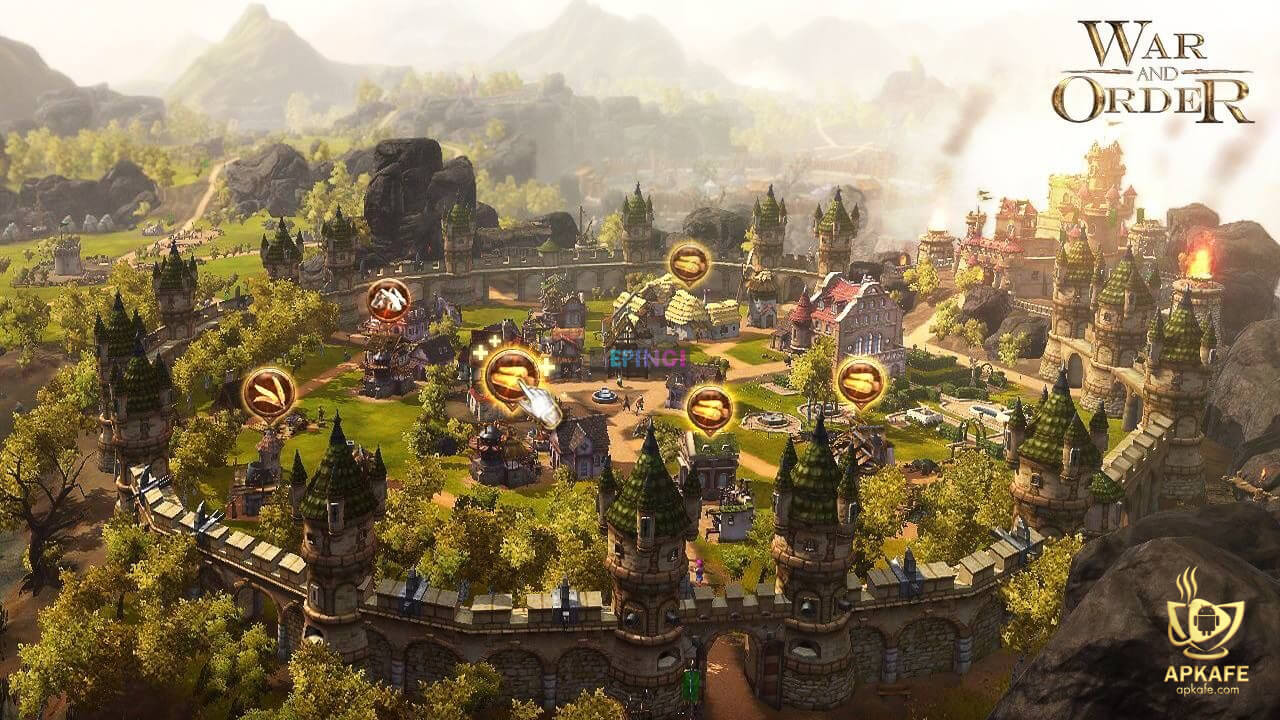 War and Order hacks for building the army
– If you follow a slow but steady way, wait until you reach Castle level 10 and upgrade 1 Barracks to level 10. Level 4 is the right time for you to start building a real army.
– If you want super fast growth, wait until Castle reaches level 16 and level up Barracks. Let's start building the army at level 5 or 6.
– Adjust the ratios of Infantry, Cavalry, Archer, Mage to your own preferences and playstyle but don't forget to consult your allies. Bear in mind to make it a priority to optimize the meat shields of Archers, Mage and Infantry. Do not send Cavalry to the battle too much as this group of soldiers is often easy to die.
– Concentrate on buffing one key general in your army, not spread out.
– Be aware of hospital limits. The common mistake of War and Order players is that they recruit too many troops without regard to the limit that the hospital can hold. If you are forced to recruit more troops than the hospital can accommodate, make sure you have a backup station in the allied area.