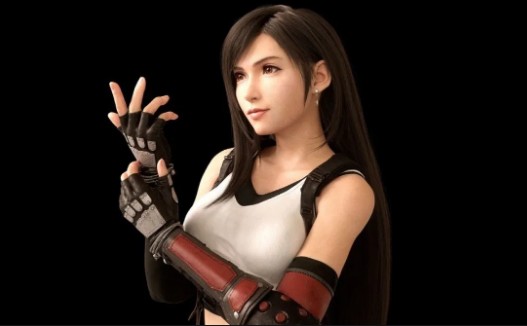 With influence in the gaming world, Tifa Lockhart has always been a great inspiration to the community of artists and also to fans of Final Fantasy. She is a beloved character of many gamers.
Tifa is Cloud's best friend when spending their childhood in his home town before Cloud joined SOLDIER. She is also a member of AVALANCHE. Moreover, she is responsible for persuading Cloud to join Barret's group after leaving the old organization.
Being a warrior with amazing combat skill even with bare hands, Tifa is an optimistic person who understands people. Besides, she is like the link that connects people closer to each other to move forward together.
Tifa's first original design is quite simple with a sport outfit – white top, black skirt and brown boots. The look creates the vitality and sporty spirit of this beauty. With the remake, Tifa became more attractive and sexy, but still kept the old outfit, except for her short hair. This hairstyle matches her appearance in FF7: Advent Children and through other description.
Now, are you ready for the collection about the sexy beauty of Final Fantasy?
If you are interested in apps to watch anime, please refer: