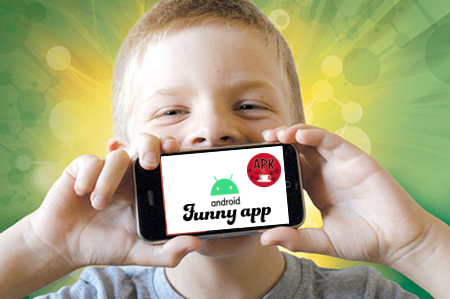 Android Funny App – Apkafe
In addition to apps supporting work, funny applications, such as 9GAG, Cheezburger, PiVi & Co's Booth series, etc., also create special appeal to users.
>>The top 10 best Android MMORPG 2019
Laughter is a tonic for both body and soul. With the development of communication technology, most laughter comes from jokes, funny pictures/ videos on websites, but there are some pretty good Android funny apps developed for entertaining and amusing. Here are the best Android funny apps.
9GAG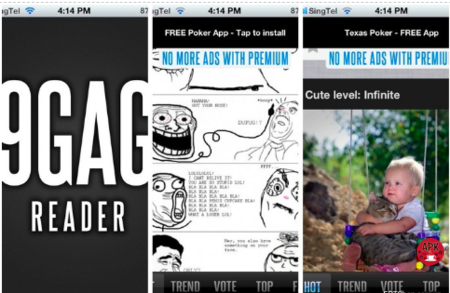 The first is the 9GAG. The app is quite proud of owning an extensive collection of sayings, images, funny videos, and more. There are also non-funny things like cosplay and other cute pictures. The app is free to use and under development to complement exciting experiences on 9GAG, including message boards, sharing, and the ability to vote.
Cheezburger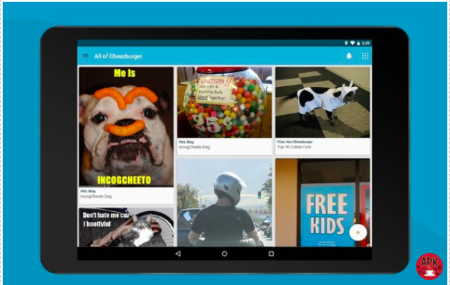 Cheezburger is one of the most popular humorous sites on the Internet, and it has more than 10 million visitors each month. This app lets you surf the web, search for videos, images, jokes, comics, and other fun content. You can also create posts by logging in with your Facebook account or email on the app. Also, you can access other websites such as Memebase, ROFLRazzi, etc.
theCHIVE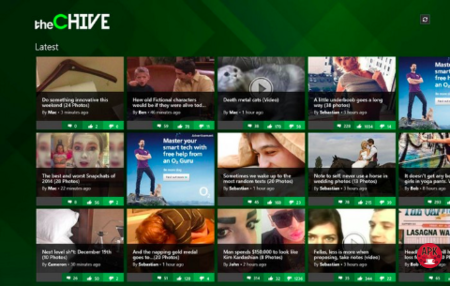 theCHIVE is a website that uploads funny pictures, interesting stories, videos, and other fun features. Recent updates allow people to post more fun stuff as well as to add a menu to quickly search for genres according to user preferences, top ratings, and other site functions. The interface is quite clear and simple to make it easier to find comedy images.
Food Battle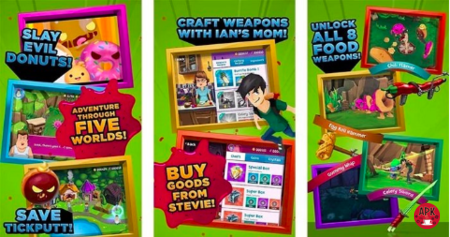 FoodBattle is a cute game on Android. In this game, you have to kill killer donuts to bring your friends and family back. The app has a conversation feature aimed at more mature users, and make changes from games for kids like Angry Birds or CandyCrush. FoodBattle features simple controls, quizzes, and many voiced characters.
Funny Facts Free 8000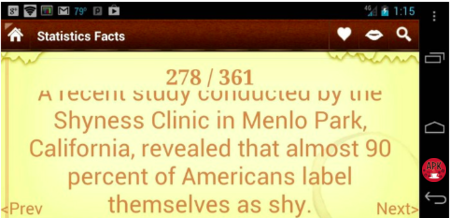 As for FunnyFactsFree, the name of the application basically speaks of its characteristics. It's a bunch of funny, weird, goofy, or entertaining events, and the app is also free. The app is not as shocking or unexpected as Cheezburger or 9GAG, but it has many exciting and obvious things with a simple interface. The application will also read aloud if you need it. The current app has not been updated, but still works well and attracts many users.
Funny Jokes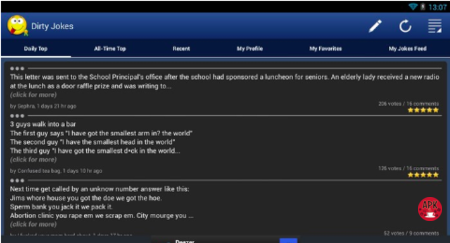 FunnyJokes is an application that contains a series of jokes. You can choose by category. There are some facts Chuck Norris, small pranks, funny stories, etc. The interface is easy to use, and the app is entirely free, too. Users can also comment on jokes and rate them. The app has been updated recently.
Goat Simulator
Trailer video of Goat Simulator
Goat Simulator is a game that can be played daily with a fake goat. What makes the game interesting are the laughable actions or amusing points coming from what the goat does. The app costs $ 4.99, but it is quite fun.
LOL Pics
Trailer video of LOL Pics
LOL Pics is quite similar to 9GAG and Cheezburger, in which you find a collection of funny images. Users can add new photos each including categories like FMLs, puns, and other random tools.
Opera Browser
Video of what you need to know about the Opera Browser
Most entertaining websites don't develop Android apps. That means the only way to access it is through a web browser. To do this, web browsers need bookmarks, but the way OperaBrowser does this is because the app is on the list. When you bookmark a favorite application, it shows up right on the home page of the browser (called SpeedDial). This will make it easy to access hilarious applications on the Internet.
PiVi & Co's Booth series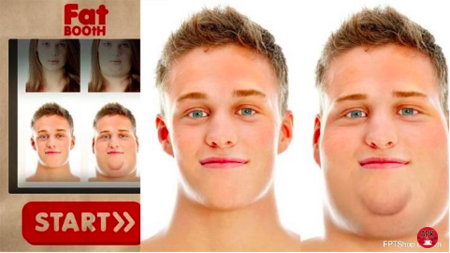 PiVi & Co's Booth series is an image editing application, making your photos look special. The app includes FatBooth, AgingBooth, UglyBooth, and some features making people look fat, old, ugly, etc., and this is also a fun way to share it later on Facebook with friends.
Surgeon Simulator
Trailer video of Surgeon Simulator
The last name is a fun simulation application. In simulated surgery, you play the role of a doctor who has no intention of saving patients. You can play as a surgeon or dentist and gradually ruin the life of the patient character humorously. The game is a bit morbid and dark, so people with weak hearts probably shouldn't try it.